Heavy rain causes flash flooding in Grand Forks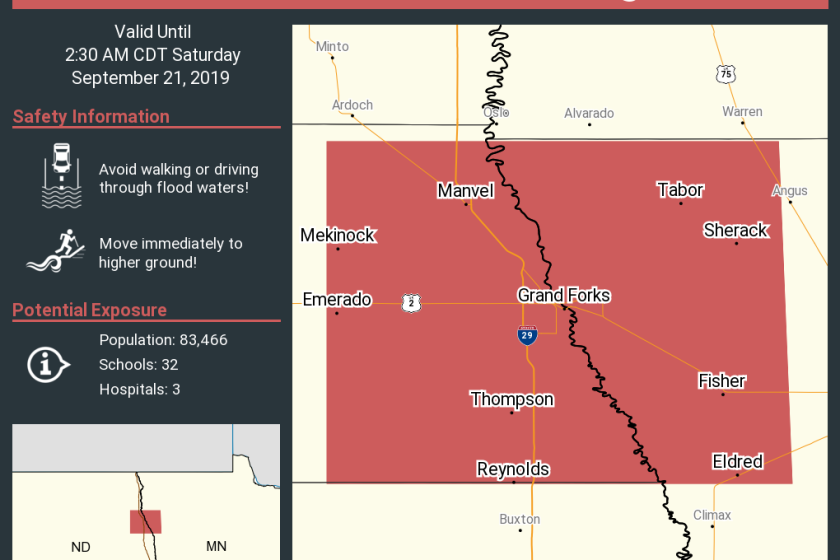 A flash flood warning is in effect for Grand Forks County after heavy rains dumped on the area late Friday night.
The warning is in effect for eastern Grand Forks County and northwestern Polk County, Minn. until 2:30 a.m. The western part of Grand Forks County and northeastern Nelson County, N.D. is under the warning until 4 a.m. Saturday. There have been reports of 2 to 4 inches of rain along this line, according to the National Weather Service.
Heavy rains started in Grand Forks shortly before 11 p.m. Friday and rain will like persist for the next few hours, according to the weather service.