Transition to distance learning 'imminent' at East Grand Forks schools
No final decision was made about learning models at the Monday night school board meeting, but the board is expected to discuss learning models again at a special meeting slated for Friday, Nov. 13.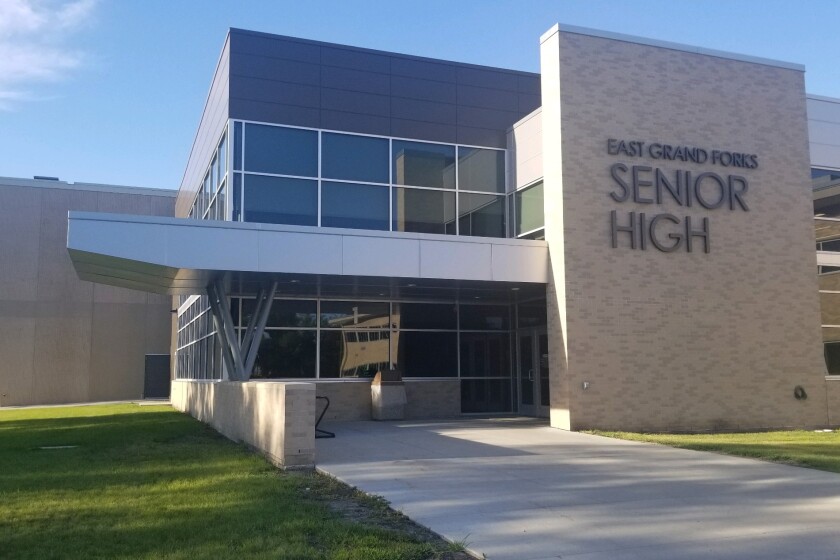 At its regular school board meeting Monday, Nov. 9, the East Grand Forks School Board agreed that the time has come to begin preparing families and staff for a possible transition to distance learning.
"Honestly, I think it's imminent that we're going to transition," School Board President Brandon Boespflug said. "It's just, what does that transition look like."
Case numbers in Polk County continue to rise, and, last week, the 14-day average number of cases per capita was 113.3, far exceeding the threshold for the state to recommend that the district transitions to full distance learning for all students. Based on the number of new cases this week, that average is projected to rise to about 150 this week.
However, it's the staffing shortages resulting from coronavirus-related absences that could potentially close the school buildings down before case numbers do, said Mike Kolness, the district superintendent.
About 200 to 300 people, or about 10% of the district's population, are absent from the district for coronavirus-related reasons on any given day, Kolness said.
Some neighboring districts have sent students to full-time distance learning for two weeks, but according to Polk County Public Health Director Sarah Reese, two weeks isn't enough time to contain the virus, which would take closer to a month. Instead, Kolness said, a two-week shutdown could be used to reset staffing.
Kolness said one concern is that, though case numbers in East Grand Forks students have stayed relatively low, COVID-19 has spread more quickly through student populations that transition to full-time distance learning, likely because they are not contained in a controlled school environment for much of their days.
With a transition to distance learning seeming increasingly unavoidable, school board member Matt Foss said that the decision seems to be to potentially wait for something "catastrophic," which would force the board to pivot to full-time distance learning quickly, or act proactively and give families more substantial time to plan.
Kolness suggested that the district could plan for full-time distance learning during the month between Thanksgiving and Christmas.
No final decision was made at the meeting. The board will reconvene at noon Friday, Nov. 13, for a special meeting to canvas school board votes. Learning models are expected to be discussed again at that time, when more recent county-level data is available.