Mike Jacobs Always in Season: Swans provide an anthem of spring migration
In other news from the bird world, a female peregrine falcon showed up late last week at the water tower on the UND campus.
We are part of The Trust Project.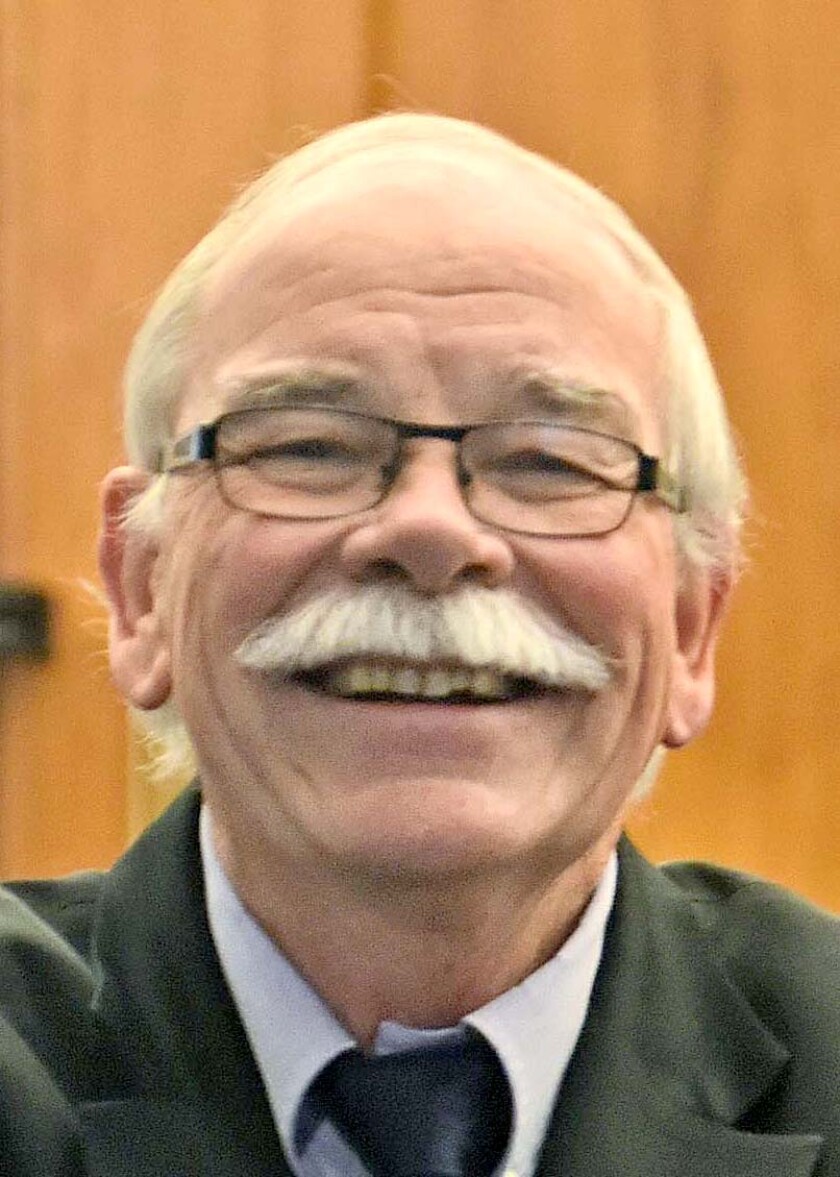 GILBY, N.D. – Among the species of birds that stop over in our area, the swans are the most welcome, at least to me. They are beautiful, graceful birds, albeit a bit noisy.
The noise doesn't bother me. Instead, I think of it as a kind of anthem of migration. Swan noise is often heard before the birds themselves are seen. Calls are loud, carry a long distance and resemble a rounded, deep-toned whistle. In "The Crossley Guide," Richard Crossley describes this as "a mellow hooted khooh." That's why the swans were called "whistling swans."
That name was abandoned by the scientific community when the so-called whistling swan of North America and Bewick's swan of Eurasia were proven to be a single species, rather than two. Score another one for the lumpers.
The name tundra swan was adopted for the species. This is a reference to the birds' nesting territory. Both whistling and Bewick's swans nest along the Arctic coast well north of the treeline.
Much of the North American population spends winters in the Middle Atlantic states, notably on Chesapeake Bay in Virginia and Pamlico Sound in North Carolina. They migrate diagonally across the continent, and that route brings them over our area.
In spring, the swans favor shallow ponds on farm fields, and that's where Wendell Johnson of Crookston found them. He sent a picture that I used as the model for the sketch of the swan, which is this week's bird of the week.
Grand Forks has its share of mourning doves, though not so many in my immediate neighborhood.
Some of the swans spend the winter along the Pacific Coast of the United States and on inland waters, including Great Salt Lake.
Another swan species occurs in our area, the trumpeter swan. This was a nesting species in the Red River Valley, but numbers fell drastically after European settlement, partly because a trumpeter swan is a large bird capable of maintaining a household for several days. They're also relatively tolerant of people, and thus were easy quarry.
Vigorous efforts to re-establish the species have led to some success. They have become established in Minnesota, and nesting records in North Dakota have been increasing, including Grand Forks County.
A doctoral student at the University of Minnesota, David Wolfson is leading a multi-year study to fit about 40 trumpeter swans across the state with GPS tracking collars.
These species are nearly identical in appearance, though the trumpeter swan is noticeably larger. Any swan seen in summer months is likely a trumpeter. Almost all swans seen in spring and fall are tundra swans.
Bird guides offer visual clues that can clinch an identification, but they require patience and good optics.
Other headlines in the bird world this week:
A female peregrine falcon showed up at the water tower on the UND campus just off Columbia Road. She joined "Marv," a banded male who's courted and successfully fledged young on the tower in each of the last eight years. The nest box is clearly visible from the Columbia Road overpass.
The female actually arrived late last week – but after the deadline for this column – and so it was "too late to classify," as we used to say in the newspaper business.
Only a small number– fewer than 20 – of the winter redpoll horde remains at my place northwest of Grand Forks. During the winter, I had flocks that I'm certain contained more than 200 birds.
The winter brought many reports of large flocks of redpolls, and this year's irruption is surely one of the largest in recent years, and the largest I've experienced.
The place is a little lonely without them.
At least one junco hung around my feeders through the winter. This week I've had several.
Pine siskins have also begun showing up.
I've also had tree sparrows, but I'm still anticipating other migratory – and some resident – sparrows.
Another raven appeared in the neighborhood, as well. I'd been suspicious, since I heard raven calls last weekend, when the weather lured me outside for much of the day.
I was surprised to find a pair along a rural road that crosses the Campbell Beach Ridge. I'll keep an eye out for them, especially in the wake of Dave Lambeth's report of ravens nesting along Grand Forks County Road 11 not too far southeast of our place.
And – another welcome phenomenon of early spring – the sharp-tailed grouse are on the lek near us. On still mornings I hear them, although their stomping grounds, so to speak, are half a mile away as sound travels (and the crow flies).
No meadowlarks yet, though.
Jacobs is a retired publisher and editor of the Herald. Reach him at mjacobs@polarcomm.com.