Mike Jacobs Always in Season: Snowy owls show up, but not in usual numbers
I've had three reports of snowy owls this winter: two in North Dakota and one in Minnesota.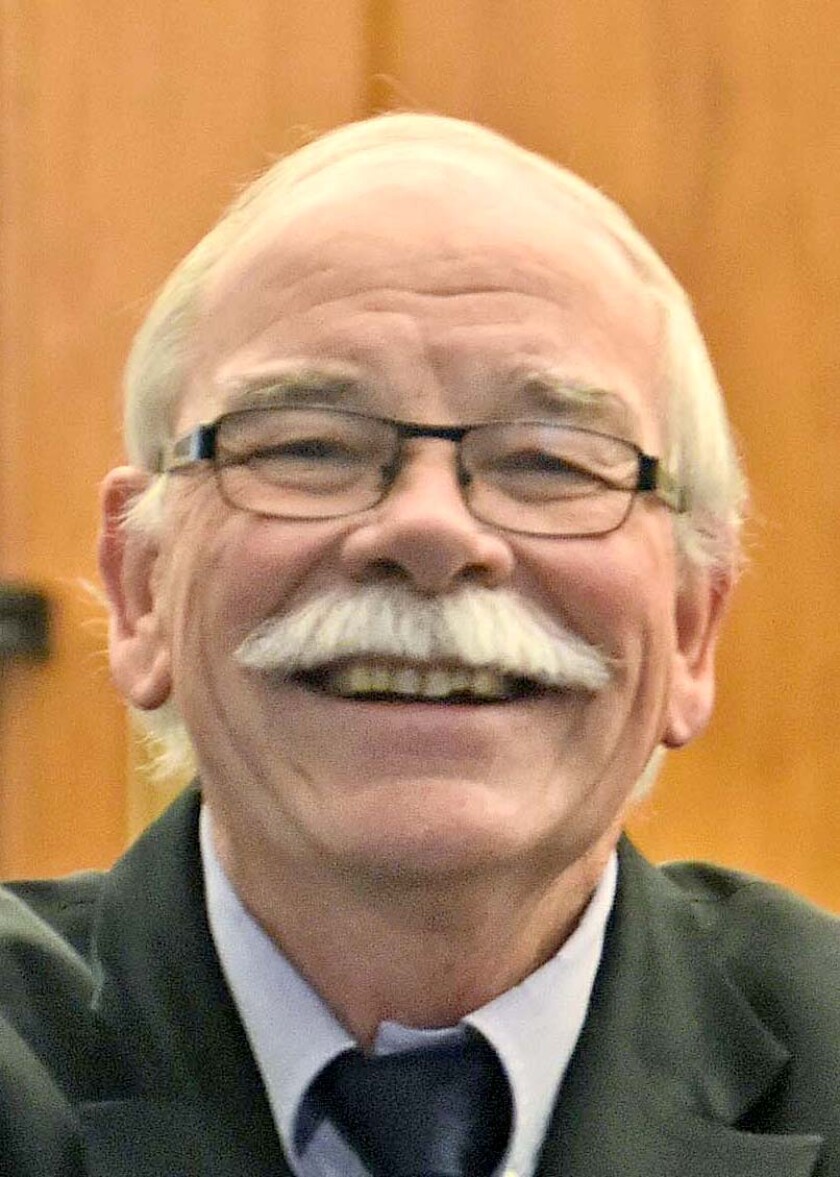 GRAND FORKS – Last week: Birds we know and expect and often show up in large numbers. In fact, they sometimes seem to be ubiquitous. Example: common redpolls.
This week's bird is one we know and expect, but sometimes doesn't show up in large numbers: the snowy owl. I've had three reports of snowy owls this winter: two in North Dakota and one in Minnesota.
This is an exceptionally small number, especially because the northern Red River Valley is regarded as one of the best places in the continental United States to encounter snowy owls.
The owls are reliable enough here that Red River Valley owls have been tracked as part of owl research projects.
None of this means the owls are abundant. That's certainly not the case. It's possible in a winter to see 10,000 redpolls, for example, but that would be equivalent to the current estimate of the global snowy owl population.
So, snowy owls are something special, and each sighting is to be relished as a special encounter with the wild – and snowy owls are wild. They nest just about as far north as there is dry land, and they roam widely around the Arctic Ocean. Owls that show up in North Dakota could just as well be seen in Kamchatka, that big peninsula hanging off the eastern shore of Russia.
That is to say, snowy owls roam widely.
They are probably among the most peripatetic of the world's birds, not because they migrate great distances – which they do – but they fall in well behind some species of terns and some of hawks, including a Great Plains nester, Swainson's hawk, which spends summers in the Northern Hemisphere, then flies south to pass another summer season on the pampas of Argentina.
Not so for the snowy owls. They are Northern Hemisphere denizens, showing up irregularly as far south as northern Nebraska and the mid-Atlantic coast. Very irregularly, it should be noted. Snowy owls are much more likely in the windswept areas of the Northern Plains and coastal New England.
Perhaps only Logan Airport in Boston can stake a stronger claim to hosting snowy owls than our own Red River Valley.
Exactly what causes snowy owls to wander so widely is a matter of controversy. Do they move southward when prey is hard to find? Or is the opposite true, that they move southward when prey is abundant – and easy to find?
The easy part is crucial here.
Heavy snow probably discourages snowy owls as much as scarcity of prey. Supper might be out there, but it's hard to see, and hard to catch, under a blanket of snow.
This may be an explanation for a season short of that other northern predatory species, the rough-legged hawk. I've often referred to this species as "the November hawk," but reports of rough-legged hawks were few this season, probably because we were snowed in early. Rough-legged hawks favor mammalian prey – meadow voles, for example.
Snowy owls are less selective. They are notorious for their taste for lemmings, a ground-dwelling rodent not too unlike the gophers we see along roadways in summer. But gophers are hibernators, and snowy owls in our area often turn to avian prey, including gray partridges.
This presents a conundrum: Partridges appear to be abundant this season, as the Christmas Bird Count held Dec. 18 showed. Partridges were easy to find, because they'd been forced to roadsides rather than open fields to forage.
Despite the abundance of partridges, snowy owls have been scarce, even though we know they take partridges – so many that human hunters of partridges sometimes blame the owls for the decrease in partridge numbers. They may be right.
But that doesn't explain the dearth of snowy owls this season.
Noted: Conclusive evidence of Cooper's hawks in winter has emerged. Erik Fritzell sent a photograph of a Cooper's hawk eating a junco – just outside his window on the north side of Grand Forks. There's a pile of snow in the picture.
This photographic record provides more evidence that Cooper's hawks have become year-round residents, even if most of them move farther south – some of them as far as Honduras.
A couple of other notes from the bird world:
Despite the shortage of redpolls, other seed eaters have been regular, including American goldfinches, which have been seen frequently. This is a species that until a decade ago was considered nearly strictly a summer bird here.
Similarly, purple finches have been more abundant than usual. They've joined resident house finches to add some variety to the local avifauna.
I am among those skunked by snowy owls. This is likely a result of my residence in urban Grand Forks, which is unattractive to owls. My record for a single day of snowy owl watching is more than 60 individuals, and I've seen snowy owls every winter, including some "owl-short" winters, since my childhood fascination with birds turned into an adult pursuit, and that was … well, six decades ago, at least.
Jacobs is a retired publisher and editor of the Herald. Reach him at mjacobs@polarcomm.com.