Mike Jacobs Always in Season: Saw-whet owl causes a face-to-face surprise
Northeastern North Dakota is at the extreme southern edge of the saw-whet range. The owl is more common in wooded areas to the north and east.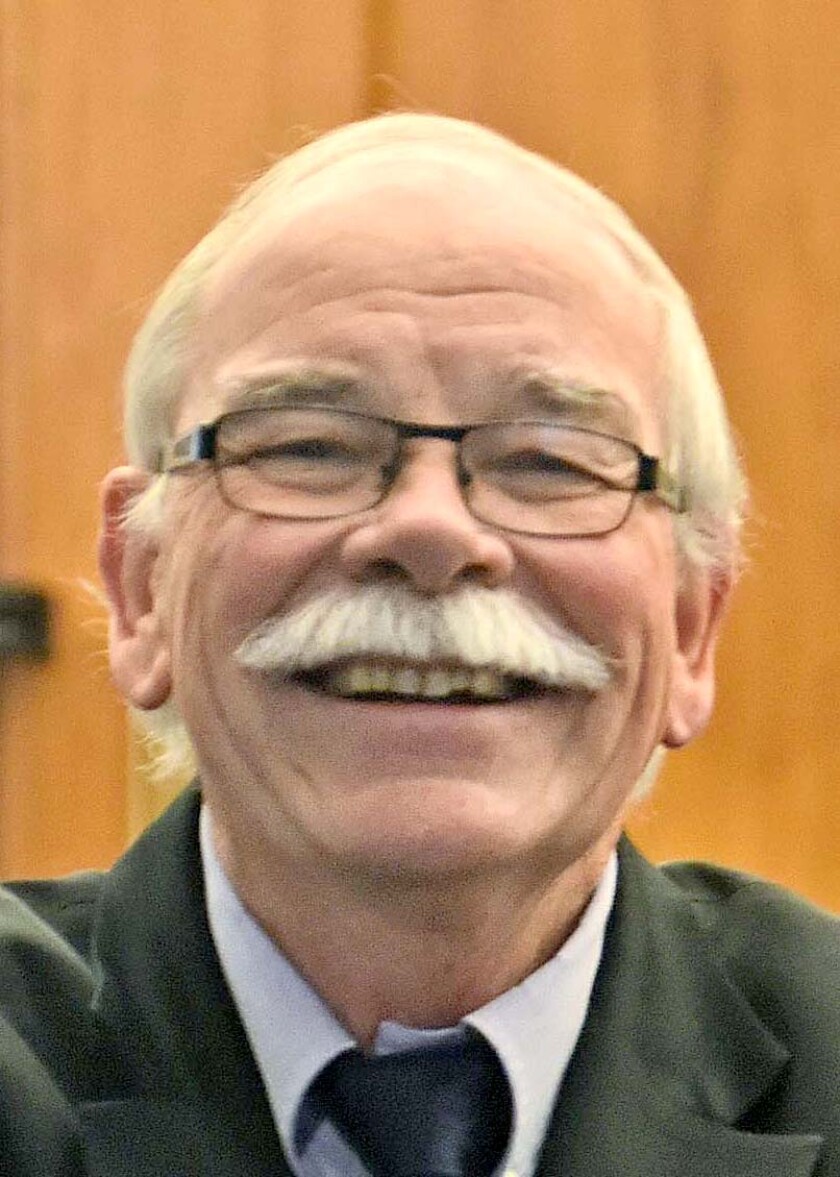 GILBY, N.D. – When Amy Boll opened the door to let the dog out one night over the weekend, she came face to face with a saw-whet owl.
Boll, who lives in Perham, Minnesota, was visiting her family near Kempton, North Dakota, southwest of Grand Forks. Her father, Tim Mutchiler, reported the find and sent a picture his daughter had taken.
It's not certain where the owl hails from, but Mutchler is going to invite it to stay. He's building a nest box. Or maybe two.
Northeastern North Dakota is at the extreme southern edge of the saw-whet range. The owl is more common in wooded areas to the north and east. There are records of saw-whet owls in northeastern North Dakota in the nesting season. I found three in Robert Stewart's "Breeding Birds of North Dakota" – at Pembina, Grafton and near Devils Lake. Stewart's book was published in 1975, and while I am unaware of more recent observations in the nesting season, that doesn't mean there aren't any.
In Minnesota, nesting saw-whet owls have been reported in most wooded areas, although it is considered rare in the state. It is included on the checklist of birds at Itasca State Park.
The Manitoba Naturalists' Society rates the bird as a rare nester in wooded areas of the southern part of the province. It occurs in Turtle Mountain Provincial Park, which abuts the North Dakota boundary.
The Manitoba Naturalists Society book, "Birds of Manitoba," includes more than three dozen citations to Robert Nero's work, most of them having to do with great gray owls.
The Grand Forks County checklist ranks the saw-whet owl as rare in spring and occasional in fall. Future editions likely will include the saw-whet owl among winter birds, as well.
Finally, ebird.com, maintained by the Cornell University Laboratory of Ornithology, shows the saw-whet owl occurring in North Dakota in every month except August. The information is displayed on bar charts that show relative abundance.
Recent efforts to band migrant saw-whet owls have shown it to be much more abundant than previously realized. In North Dakota, I'm aware of banding programs in Theodore Roosevelt National Park and in the Missouri River Valley – both areas well outside the nesting range of the saw-whets. Regional raptor expert Tim Driscoll of Grand Forks has also banded saw-whet owls at Turtle River State Park.
I've seen saw-whets near Warren, Minnesota, and in Grand Forks, both cases in December several years apart. Several years ago, a neighbor of mine near Gilby had a saw-whet owl perch on his porch.
Probably all of these birds are migrants.
Still, I told Mutchler to go for it. Put up the bird house and hope for saw-whets.
The saw-whet owl is among the smallest of North American owls, but it is every inch an owl. It has the characteristic owl appearance: big-headed, with a heart-shaped face and big eyes. Like other owls, the saw-whet is a predatory bird, taking mostly mice and voles, though occasional small birds, as well.
Although it perches in public – as on my neighbor's deck – it is a secretive bird, often roosting tight against the trunk of a tree so that it appears to be a bump or a gnarl rather than a bird.
Saw-whets are much more often heard than seen. Their song is a kind of tooting, loud and repetitive. They also have croaking calls, also repetitive.
Bird books often remark that the bird's name arose from an imagined similarity to the noise made by whetting a saw, but there's no agreement whether the tooting or the croaking is the sound in question.
I should make clear that ours are northern saw-whet owls. There is a southern saw-whet owl. It occurs in Central America.
In the signs of spring department:
The number of redpolls at my feeder array has plummeted from 150 or more to about a third that many – still a large number. Redpolls nest at high latitudes in the Arctic, so they have a trip of 1,500 miles or so to reach their summer homes.
A small group of pine siskins has shown up. Siskins have been absent since early November. Probably, this is a group of returning migrants. Like the saw-whet owls, they are probably bound for areas farther north.
Meanwhile, in the signs that it's still winter department:
A junco appears at one of my feeders daily, the first of its kind that I've had spend the entire season here.
The sharp-tailed grouse show up at the feeders daily. One morning, I watched as they interrupted their walks with some dance-like steps. I allowed myself to imagine they were practicing for their spring dance.
Jacobs is a retired publisher and editor of the Herald. Reach him at mjacobs@polarcomm.com.