Mike Jacobs Always in Season: Ruddy duck stands out among water birds
The ruddy duck is a distinctive bird, but it may be one of the most often overlooked. It's not popular with hunters.
We are part of The Trust Project.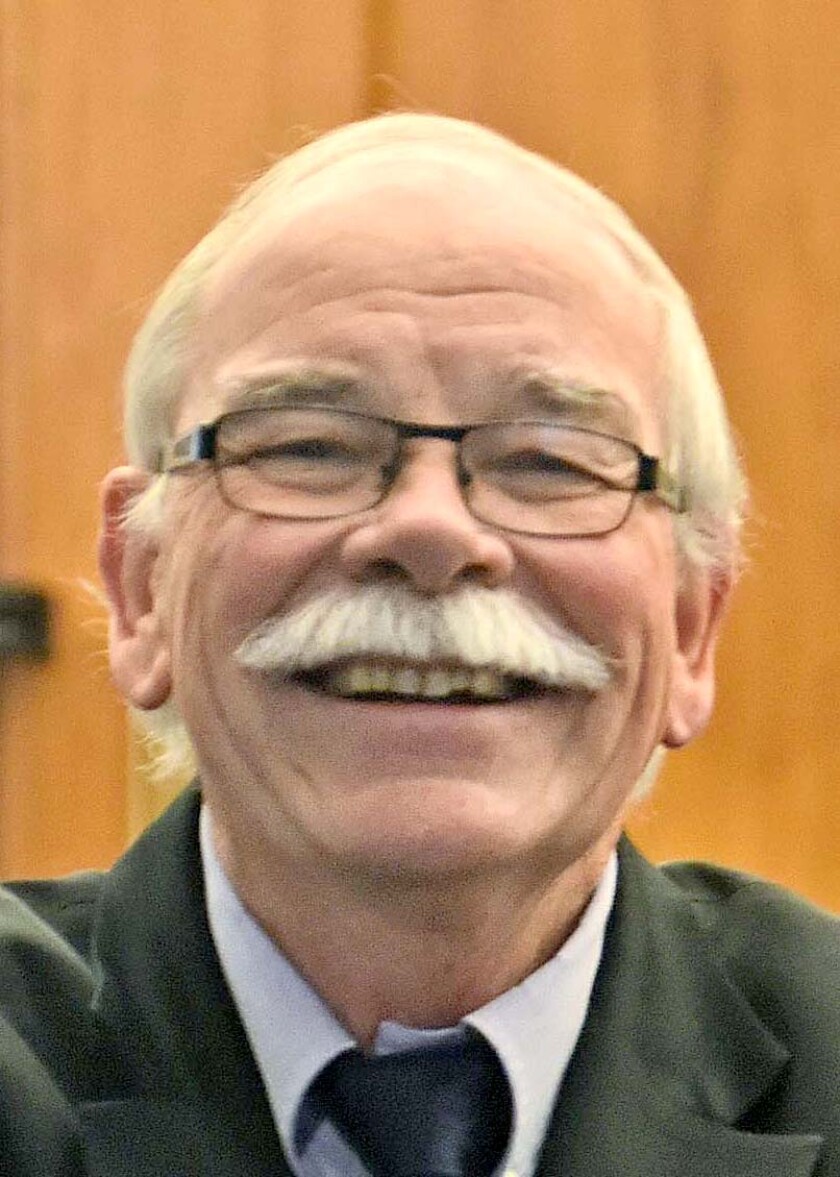 GRAND FORKS – In last week's Northland Outdoors, dated Saturday, July 16, Doug Leier of the North Dakota Game and Fish Department reported that the "index" for ruddy duck numbers is up 157% over last year. That's enough to earn the ruddy duck attention as "bird of the week."
The number is a surprise, though it's also not completely unexpected – not unexpected because North Dakota is at the heart of the ruddy duck's breeding range, but surprising because last breeding season was bedeviled by drought.
The waterfowl population index doesn't compare year-over-year numbers but rather takes a longer view both of population trends and habitat conditions. It's also possible that this year's unusual moisture may have induced some ducks to nest here rather than continuing into the Canadian prairies, a continuation of the Prairie Pothole Region and also an important nesting area for many species of ducks.
The ruddy duck is a distinctive bird, but it may be one of the most often overlooked. It's not popular with hunters. It is a striking and easily recognized bird, however, so birders like myself are rather fond of the ruddy duck.
The ruddy duck is among a small group of ducks called "stiff tails," and the ruddy duck often holds its tail nearly erect. Sometimes, it drags the tail in the water. In either case, the tail is a distinctive feature of the duck.
Overall, the ruddy duck is exactly that, a reddish-colored bird. "Chestnut" might more appropriately describe the bird. The breast is speckled with chestnut and white. There's a large white patch on the cheek just below a black cap on the head. The bill is bright blue.
No other duck in our area has this pattern and color combination.
The first reference I found to house finches in the Herald's online archive was in 1989, when Milt Sather called about a house finch he'd seen in Greenbush, Minn. The column about the sighting was printed Nov. 2 that year.
This duck is distinctive in a number of other ways, though only one of these is immediately obvious. It is a chunky duck that sits low in the water, giving it a lumpy look.
Ruddy ducks are birds of what biologists call "emergent" wetlands. Emergent here refers to the plants that emerge from the water, creating a space for birds to hide out. This makes ruddy ducks – and several other species of ducks – relatively more difficult to see than such flashier species as mallards and pintails, which prefer open water for their dunking dining routine.
Here's how Robert E. Stewart describes the ruddy duck's habitat preferences in his book, "Breeding Birds of North Dakota," published in 1975:
"The majority of ruddy ducks in North Dakota occur in slightly brackish or moderately brackish semi permanent ponds and lakes ... in which cattails, hardstem bulrush or a mixture of the two comprise the dominant deep-marsh cover, and on seasonal ponds that are dominated by shallow-marsh emergents, chiefly whitetop and slough sedge. Shallow river impoundments that are managed for waterfowl are also utilized to a limited extent."
The ruddy duck's diet is about evenly split between plant and animal material, slightly favoring aquatic insects, most of which are picked off the surface of the water.
Ruddy duck courtship is also of interest. Males show off both on water and in the air and usually choose a single mate, though polygamy has been observed among these ducks.
I've been familiar with ruddy ducks since I was a boy. I did grow up in Mountrail County, after all. Prairie potholes are abundant there. We had half a dozen in the pasture just below the barn.
My dad was a duck hunter and a bird lover, and he began pointing out various sorts of ducks – and raptors – when I was quite young. He wasn't so familiar with songbirds, however. I learned those on my own.
All of this notwithstanding, my most memorable encounter with ruddy ducks occurred far from home, in the Netherlands, where Suezette and I visited the area from which my grandmother emigrated. The area is a soggy one, and I was looking for new species. I encountered a group of birders staring intently at a duck and puzzling about what it might be. I boldly piped up, "That's a ruddy duck."
The ruddy duck is not native to Europe; this was among its first appearances in the Netherlands.
Nor is the ruddy duck particularly welcome. It's a habitat competitor that European birders fear might replace or reduce native nesting species.
Jacobs is a retired publisher and editor of the Herald. Reach him at mjacobs@polarcomm.com.