Mike Jacobs Always in Season: Peregrine returns to the University of North Dakota water tower in Grand Forks
This will be the 15th year that Grand Forks has had nesting peregrine falcons.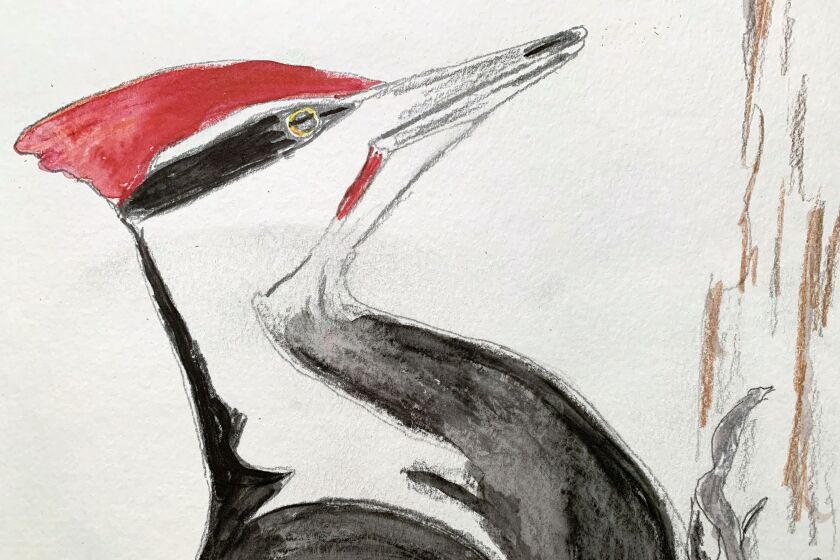 GRAND FORKS – Headlines from the bird world:

Peregrines return.
Ravens begin to nest.
Pileated woodpeckers proliferate.
Cardinals abound.
Bald eagles appear.
Columnist screws up.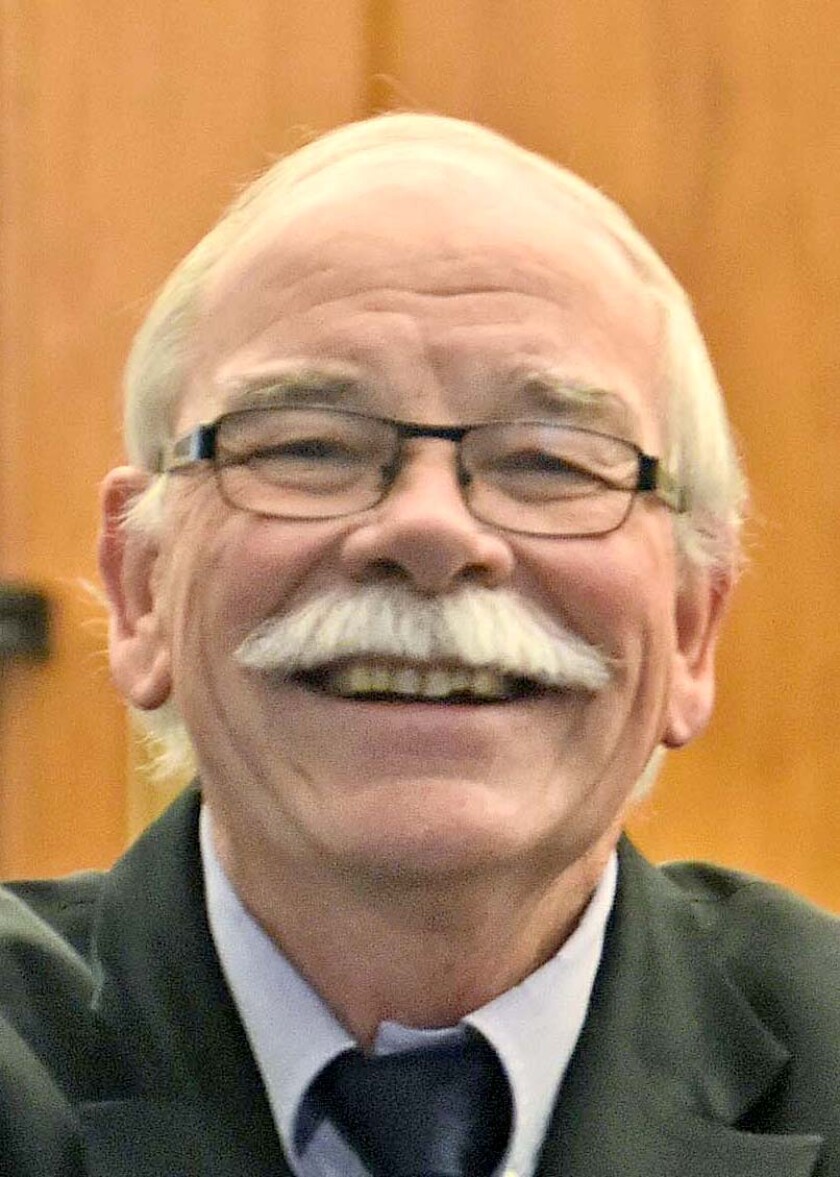 Let's start with that one.
In last week's column, I overlooked records of saw-whet owls in Grand Forks County. Dave Lambeth reminded me that a saw-whet pair fledged young in one of his wood duck boxes in 2017. There were four young. Juvenile saw-whets have been reported, as well. Lambeth cited two, one near downtown Grand Forks and the other in East Grand Forks.
Lambeth chided me politely. "You may have been relying on a paper checklist to show a nesting record for the county but that checklist has not been updated for several years, and won't be as I think a much more accurate checklist can be generated from e-bird data."
The e-bird data is available at ebird.org , a website maintained by the Cornell University Laboratory of Ornithology .
Tim Driscoll, the regional raptor expert, reported the return of "Marv," a male peregrine falcon, to the nest box on the UND water tower. There's no mistaking the bird. It is banded.
"If he is successful in securing a mate, this will be Marv's ninth year at the UND water tower. To date, he has fledged 20 young and at least two of these fledglings are known breeders," Driscoll wrote. "To my knowledge there has been no sign of a female at the water tower to date. Last year the female showed up on March 9. It is still too soon to be concerned about her arrival date."
The Grand Forks peregrines are part of an effort to rebuild the peregrine population.
In a post to the Grand Cities Bird Club's listserv, Driscoll pointed out "this will be the 15th year that we have had nesting peregrine falcons in Grand Forks."
As for the ravens, Lambeth posted that "ravens are using the communication tower near Kellys Slough as a nest site."
As for the pileated woodpeckers, "proliferate" may be an overstatement. Pileated woodpeckers are year-'round residents here, but they are more obvious in winter months, when they roam around searching for food. This often brings them into the city of Grand Forks, where they sometimes show up at suet feeders.
Frank Hoffman reported a pileated woodpecker and sent pictures.
This is the largest woodpecker occurring in our area. The pileated woodpecker is unmistakable. It is as large as a crow and flies with deep wingbeats. Add a bright red crest and white striping on the neck and you have an imposing bird.
There's disagreement about how to pronounce the name. I say PILeated but if you say PIEleated, I'll know what your mean.
Larry Young sent pictures of cardinals – male and female – at his feeder south of Grand Forks. Cardinals have become established in Grand Forks in the last decade or so, but "abundant" would be exaggerating. More abundant than ever would be true.
A bald eagle has been feeding on deer carcasses along County Road 33, my usual route to Grand Forks.
All of these – eagles, cardinals, pileated woodpeckers, peregrine falcons, saw-whet owls – are in some ways iconic birds, both well-known and easily recognized.
The peregrine has become emblematic of successful recovery efforts. Ditto the eagle, which despite its status as the national symbol of the United States, had suffered catastrophic population losses, again due to pesticide build-up. Ravens are returnees, too.
Of these, eagles and ravens nested historically in the Red River Valley. That's not true of the peregrine. Peregrine falcons nest in high places, and none of those existed in the Red River Valley. Peregrines have proved accepting of human structures, however, and they've moved into cities, including Grand Forks.
The cardinal is a species that probably everyone recognizes, perhaps partly because of its association with Christmas. Cardinals are relative newcomers to our area. It's a species that's been expanding steadily northwestward from its historic range.
The pileated woodpecker is an iconic bird for a different reason. It's the inspiration for a cartoon character: Woody Woodpecker.
Jacobs is a retired publisher and editor of the Herald. Reach him at mjacobs@polarcomm.com.