Mike Jacobs Always in Season: Owl expert passes, leaving poetry about the great gray owl
The Manitoba Naturalists Society book, "Birds of Manitoba," includes more than three dozen citations to Robert Nero's work, most of them having to do with great gray owls.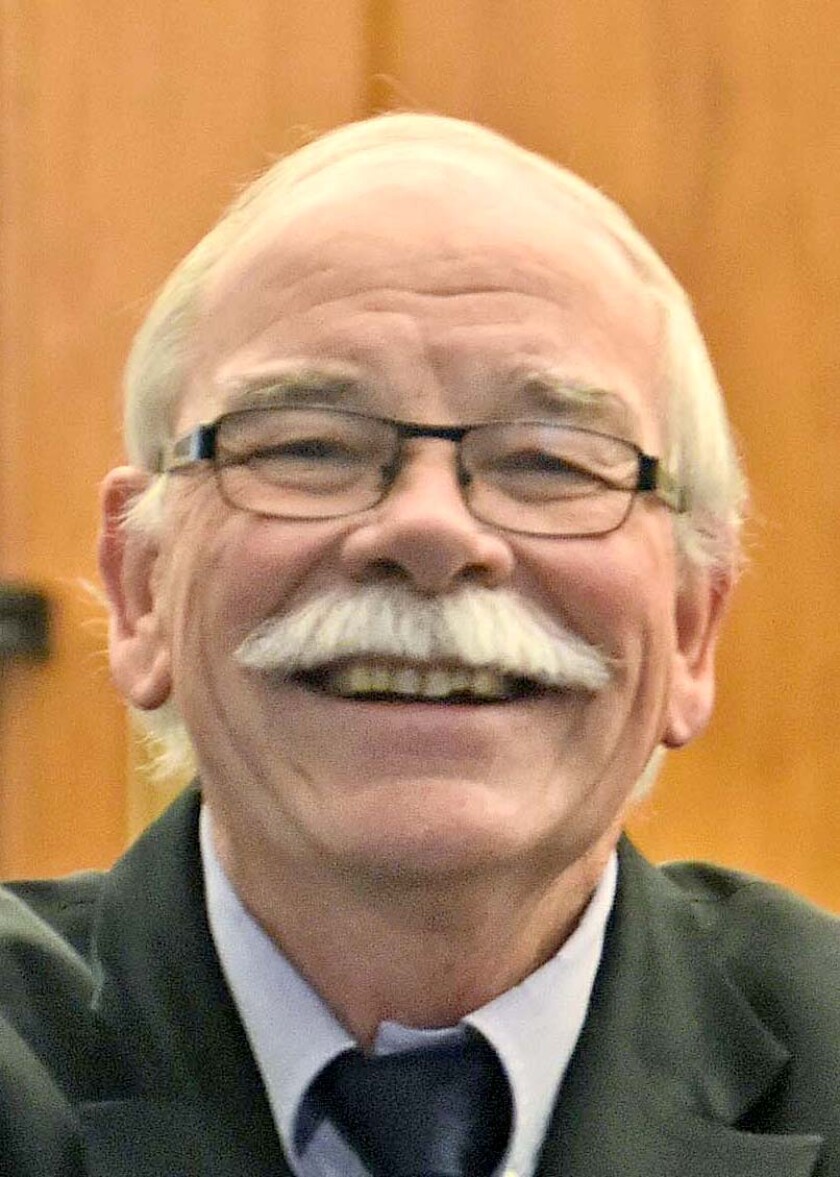 GRAND FORKS – Robert W. Nero died Jan. 23, four weeks past his 100th birthday. Such longevity itself is remarkable, but that's not the reason to celebrate Nero's life in this column. Instead, the celebration here is twofold, first his instrumental role in establishing two of Canada's finest museums of natural history, including the Manitoba Museum in Winnipeg – formerly known as the Manitoba Museum of Man and Nature – and second, and more immediately relevant here, his role as the owl guru. The Manitoba Naturalists Society book, "Birds of Manitoba," includes more than three dozen citations to his work, most of them having to do with great gray owls. Nero was the world's foremost authority on great gray owls, themselves among the species most sought after by enthusiastic birders.
The great gray owl is a circumpolar species, and it is the largest owl occurring in North America. It is a bird of the great northern forests, especially spruce bogs. It nests across most of Canada and Alaska. In the lower 48 states, it occurs in the Rocky Mountains and, just barely, in northern Minnesota. The Red River Valley is therefore on the periphery of the owl's range.
Great gray owls occur across northern Eurasia, irrupting southward into Ukraine, that piece of earth most similar to our own topography.
Like other northern owls – the snowy owl is the most familiar example – great gray owls sometimes "irrupt" southward, and they have reached Grand Forks County. I vividly remember stalking a great gray owl sighting northwest of Grand Forks, in a marshy area along the Turtle River.
I also went owl searching in the "Roseau Bog," which lies between the city of Roseau, Minn., and the international border. I was skunked on that trip. Brad Dokken, the Herald staffer who edits these pages, reported a notable sighting there. He was in the United States; the great gray owl was in Canada. I had better luck on a driving tour of the Lake Agassiz Beach ridge in Polk and Red Lake counties in Minnesota.
Here is Nero's "lede" on the description of the great gray owl in his "Birds of Manitoba" book:
"There is an elegant solemnity, a calm, almost imposing owl, which was selected as Manitoba's provincial bird emblem on 27 September 1985. A huge but light-bodied owl, it has a wingspan of 1.5 meters and a tail length of 0.3 meters. A large head with relatively small, deep-set, yellow eyes in a circular face disc, together with a conspicuous white throat patch, make it easy to identify."
The man could write!
(For those who are challenged by metric measurements, 1.5 meters equates to 59 inches, or almost 5 feet. Thirty centimeters is just short of a foot.)
Here is Nero's description of gray owl behavior:
"Reclusive by nature, great gray owls, usually stay within the forest in summer, but they become conspicuous in some winters when hunger forces many to hunt along the edges of meadows and highways. …"
And here is his account of their hunting prowess: "Their phenomenal sense of hearing pinpoints voles under a deep layer of snow." Seeing a great gray owl plunge into a snowbank and re-emerge with prey is a heart-stopping experience.
While Nero was a scientist and a writer, he was also a poet. I found this example, called "Large Owl," when I searched for material about Nero on the internet:
" 'The bird is not as big as it looks,' say those who measure with a finger poked through feathers to body.
"What nonsense. The owl is entire of itself, massive in a coat of soft plumes and the perfect outline of its round head is what the bird is, no more, no less. …
"If the size of a bird is judged by its spirit, then this bird is even bigger than it looks."
While great gray owls are relatively easy to find in winters when they move southward, this is not such a winter, at least so far. We can still celebrate the great gray owl and the naturalist who helped us understand the creature in the sure and certain knowledge that great gray owls are out there in the forest being larger than themselves.
Jacobs is a retired publisher and editor of the Herald. Reach him at mjacobs@polarcomm.com.