Mike Jacobs Always in Season: In the bird world, every week can be a good week
Early April has brought a flood of migrating birds.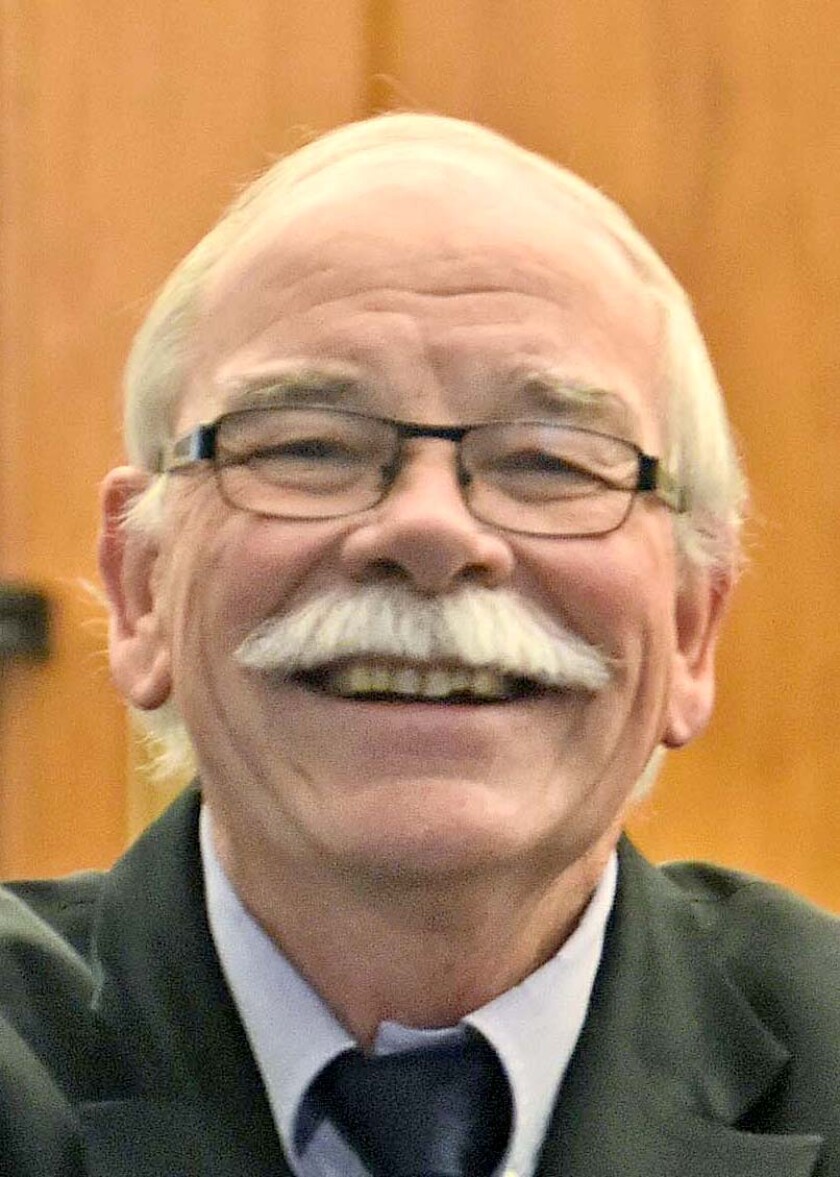 GRAND FORKS – Every week is a good week in the bird world, I happen to think, but there's reason to believe that the opening weeks of April are among the most remarkable and therefore the most rewarding and the most memorable for bird watchers.
Put plainly, early April has brought a flood of migrating birds.
This is easily explained. Birds have been piling up south of us, waiting for conditions to improve and food to become available. That has happened, as much as a fortnight later than usual for many species. The result has been a flood of birds of many species.
So, what is a bird columnist to do?
This one has taken the easy route, by appointing the western meadowlark as bird of the week.
Regular readers may remember the discussion of horned larks and meadowlarks. Horned larks are reliable harbingers of spring, but they are earlier migrants and less conspicuous birds than western meadowlarks.
Besides, the western meadowlark is North Dakota's state bird. For centuries, it has announced the arrival of spring from prairie shrubs, exposed rocks and, more recently, fence posts and utility lines.
Its announcement takes the form of a sudden burst of song, so loud and sweet that perhaps every North Dakotan recognizes it instantly and rejoices when it settles in and sings on its return each spring.
This year's influx of meadowlarks came quickly. In an instant last weekend, meadowlarks seemed to be everywhere, one excited birder reported to the Grand Forks Bird Club's email listserv. Another said she saw "a gazillion meadowlarks" on a field trip outside the city.
Of course, open country is where to find meadowlarks. They are not urban birds; a meadowlark in city limits would be regarded as a vagrant, although back in my college days – the late 1960s – I could walk just a short distance west of campus and encounter meadowlarks. When Suezette and I returned to Grand Forks in the early '80s, a walk along Mill Road just north of town turned up meadowlarks, as well.
These areas are "urbanized" now, which is to say they're been overrun by human enterprises, and the meadowlarks have fled to more congenial surroundings. Alas, these have become much fewer in the last 30 years – years that brought much larger agricultural equipment and the diversion of many acres from grasslands to croplands, to the detriment of meadowlark populations.
Meadowlarks that find suitable nesting areas will hang around. That means some seven acres of grass, one research tract has told me. But a seven-acre tract would hardly ensure survival of a meadowlark family. Predators would flush them out.
These factors have brought the meadowlark to a population crisis severe enough to have inspired an initiative to stabilize the population. The North Dakota Game and Fish Department – the state's premiere conservation agency, despite its original mission to sustain huntable numbers of game species (harvestable numbers is the preferred term) – in recent years launched the Meadowlark Initiative.
Protecting songbirds such as the meadowlark is a new mission. The Meadowlark Initiative involves agreements with landowners to preserve and protect existing habitat, and to improve appropriate areas so that they can become habitat that sustains meadowlarks.
It is a worthwhile undertaking.
The truth about the weekend's influx of meadowlarks is that most will pass through. Meadowlarks and other species have behaved as a kind of phalanx, pressing northward against the snowline.
The northward push includes species large and small, from bald eagles to yellow-rumped warblers.
Suezette and I have been watching this phenomenon from the south-facing windows of our house. She's the spotter. Her chair faces the window, while mine faces into the room. She calls my attention to passing birds. We've had the familiar, including some of the city's resident crows, and the surprising, including a large gull – a very large gull. A herring gull, I think. Herring gulls nest north of here.
The week brought raptors other than eagles: red-tailed hawks in large numbers, harriers and a merlin.
There were smaller birds, too, including a fox sparrow, a precursor of the next wave of migrants, those sparrows that will flood through here on their way to the scrublands of Manitoba: white-crowned and white-throated sparrows, Harris' sparrows and more.
It should be another good week in the bird world.
Jacobs is a retired publisher and editor of the Herald. Reach him at mjacobs@polarcomm.com.