Mike Jacobs Always in Season: Grand Forks produces a morning's worth of bird sightings
Snipe noise is distinctive and unmistakable. It's not a song, but a kind of winnowing.
We are part of The Trust Project.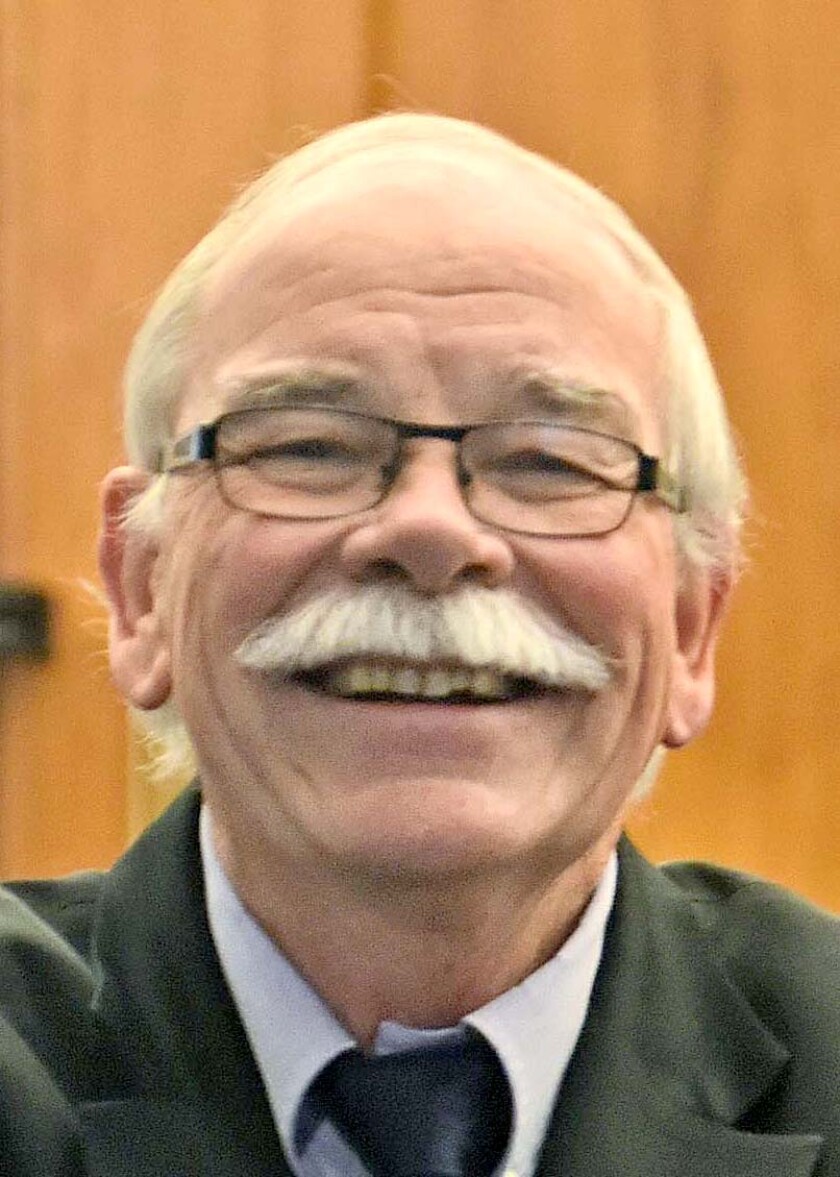 GRAND FORKS – Grand Forks was good to me on my first day of birding back in town. I went out at first light, and the first bird I heard was a common snipe. This surprised me, initially. I think of snipe as birds of overgrown grasslands, like the ones I left behind in Wheatfield Township northwest of Grand Forks. Snipe noise is distinctive, however, and unmistakable. It's not a song, but a kind of winnowing. Air rushes through the bird's tail feathers as it dives.
To be honest, I did not see the snipe. They're hard to spot in the best of circumstances. In flight and during their aerial displays, they appear as small specks in the sky, and these don't show up against a pale sunrise. They're better against a blue sky.
Snipe are seldom seen on the ground. Their camouflage is complete. They flush reluctantly, often escaping detection by moving through the grass. Their courtship displays have been a constant each spring at our place, though, and I was comforted by their presence along the Red River. These birds might have been migrants just moving through, or returning birds looking for suitable habitat. What's sure – and reassuring– is that these birds were snipes.
The best bird of the morning came a bit later in a residential neighborhood. Again, I heard the bird, and I thought I recognized its call. Again, I was reassured when I spotted the bird and it turned out to be a northern cardinal. The cardinal has become a regular, year-round resident of Grand Forks, but only once did I see one at our place near Gilby, North Dakota, and that was at least a dozen years ago. I lived in hope that cardinals would settle down on our property, but I imagine that first explorer found the place too windswept and the vegetation too sparse to make a good home for a cardinal pair. Grand Forks, on the other hand, offers many suitable places both for nesting and wintering cardinals.
The bird was spotted in Carlton County, more than 1,000 miles out of range.
This is a relatively recent development. Cardinals began appearing in the city about the time Suezette and first moved here, in 1981 – not counting our years at UND, of course. In those days, I could walk west from campus and listen to meadowlarks, an impossibility now that the city has expanded well beyond Interstate 29. Cardinals are hardly a substitute for meadowlarks, which are among the bird world's finest songsters. Cardinals have a melodious call, and I was thrilled to hear it on my morning outing. But I will miss the meadowlarks I used to hear singing on posts around our property.
The appearance of a cardinal so close to our new home prompted me to bring the bird feeders into town. I'll clean them and fill them up after the threat of bird flu passes.
My first day of birding yielded other species, too, notably turkey vultures. Grand Forks has become well known for the vultures that haunt its riverbanks and cemeteries – the areas that provide the overnight perches that vultures require. They spend most of the daylight hours on the wing, searching for roadkill and other carrion.
This habit they share with bald eagles, another species that has populated – or repopulated – the Red River Valley. I came across two of them fighting over a deer carcass as I drove back and forth hauling my "stuff" into our new home.
On my morning walk on the second day of my urban residence, I discovered an overgrown trail between two rows of houses – an alley, perhaps, or a utility right-of-way. Such a discovery excites a birder, because such places provide good cover for a variety of birds. The prizes on this walk were white-throated sparrows – a species I yearned for in last week's column. These are smallish sparrows – much smaller than fox sparrows, last week's bird of the week. They are named for their plumage. The closely related white-crowned sparrow lacks the white throat patch. A small flock of juncos – fewer than a dozen – were feeding along the alley, too. The biggest surprise, however, was a pair of mallards resting in a puddle on a lawn behind a large house. Mallards are puddle ducks, of course, but you don't ordinarily think of them as yard birds.
A trek along the Greenway produced several other species of waterfowl, including wood ducks and Canada geese. Tundra swans obliged with a fly by, and so did a number of crows.
Of course there were robins.
But the most numerous birds were ring-billed gulls, which seemed to be ubiquitous on the muddy lots around the south end of Grand Forks. I briefly imagined I might find some other gull species, but I dismissed the thought, remembering that ring-billed gulls are by far the most abundant gull species in our area most of the time.
One disappointment was the lack of raptors. My twice-daily drives to the "old home place" produced plenty of raptors, among them kestrels and merlins, both species of falcons, red-tailed hawks and northern harriers.
Jacobs is a retired publisher and editor of the Herald. Reach him at mjacobs@polarcomm.com.