Mike Jacobs Always in Season: Cormorants share traits with crows and ravens
Cormorants probably share some of their fate with crows and ravens. All of these birds are big and black, birds of ill omen in folklore.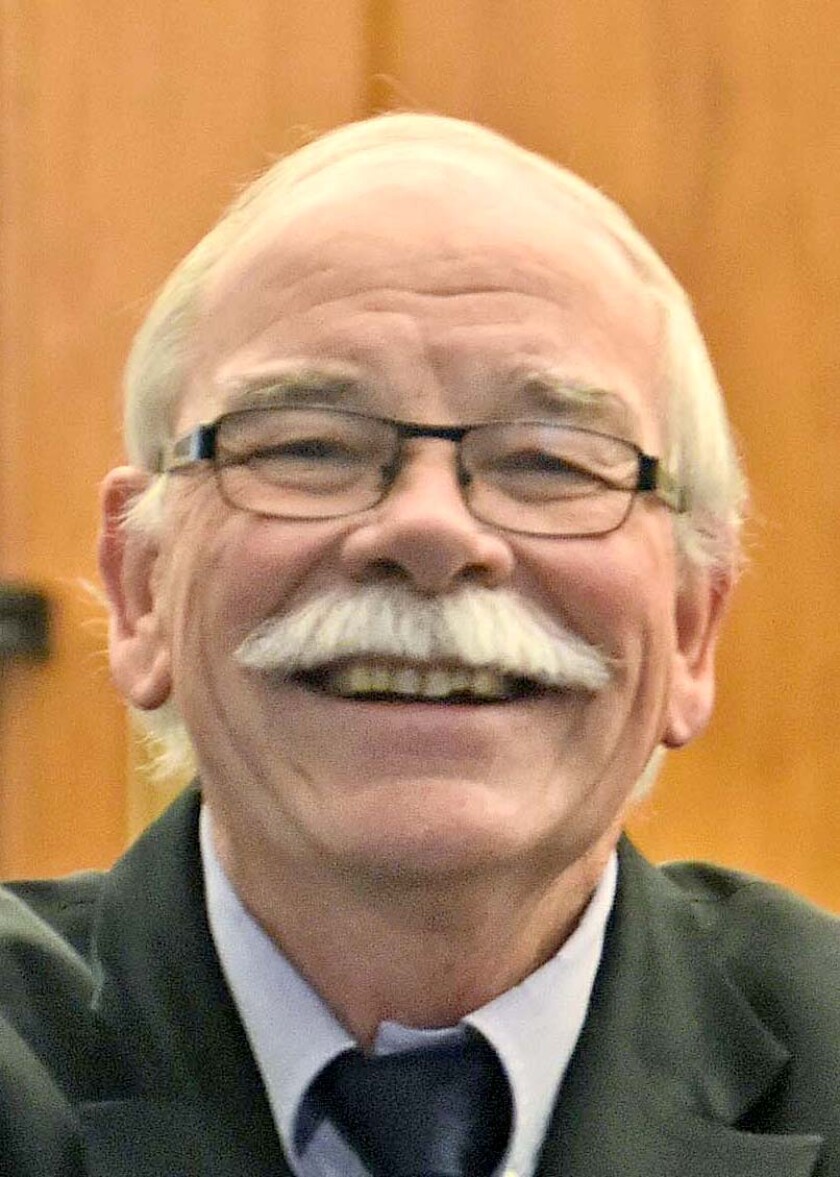 GRAND FORKS – The Red River Greenway continues to trick me.
The other evening, I walked up the 47th Avenue South Greenway access and immediately noticed a big, black bird perched in a snag in a tree well out into the floodwaters of the Red River.
Crow, I thought, and walked on.
Something about the bird did not suggest a crow, however. The bird appeared to be more linear than a crow would seem. Perhaps a simpler way to put it: This bird seemed skinnier than a crow, an impression abetted by the bird's oddly pointed tail and a kind of bow in the neck. Then there was the rather elongated bill, better suited to seizing fish, say, than scavenging for carrion.
This realization clinched an identification. Not a crow, I decided, nor a raven, a species I had briefly considered and then dismissed, because the bird lacked a raven's bulk.
So, neither of these – but a double-crested cormorant.
And how appropriate. This is a bird that favors dead trees in standing water. Of course, the Red River is flooding, and it is a stream in constant motion. Still, there are plenty of backwaters to please the cormorants.
A cormorant then – confirmed by other, more subtle field marks, especially the bill, which is adapted for catching fish rather than probing dirt piles, as crows do. Or tearing carrion along a rural road, as ravens and crows do, or picking up detritus abandoned by humans, an activity that probably sustains the ever-increasing population of crows in Grand Forks.
The cormorant is a black bird, like the crow and the raven, and as such a bird of ill omen. In my opinion, this opprobrium is unearned. Ravens and crows are highly intelligent birds, their food choices aside.
A pair of crows put their smarts on display on the south side of Grand Forks, where I watched them from the patio of our new home. This crow pair worked a patch of bare earth, clearly cooperatively, one searching a patch and making way for the other when some kind of bonanza was found. This kind of behavior, a close inspection of a bare patch of earth, likely well supplied with earthworms, grubs and other plunder, enriches both of the birds, ensuring healthy individuals.
I suspect these two crows were paired, though of course I cannot prove that is the case. Crows are generally monogamous, however, with exceptions, and they are notable cooperative foragers.
The same is true of cormorants, a species that takes cooperative living to a higher level. Cormorants often form large colonies that last over several years, and perhaps decades. The birds hunt together, and they've acquired a reputation as predators of those species of fish that human anglers value. This has led to persecution of cormorants locally – at Leech Lake in Minnesota, for example – and elsewhere.
There's no doubt that cormorants are effective competitors with anglers, but this does not merit the anger and alarm that sometimes arises around cormorant numbers.
Cormorants probably share some of their fate with crows and ravens. All of these birds are big and black, birds of ill omen in folklore. In reality, of course, the cormorants and the crows and the ravens are acting on their own instincts for survival.
It seems odd writing about cormorants and crows in mid-May, when songbird migration should be at its height. There are two extenuating circumstances, of course. One is the unusually late spring and the other the unusually wet and windy conditions.
Of these, the wind is perhaps the most important. Strong winds from the southeast have sent migrating birds through and past our area. This is a disappointment for birders looking for warblers, but it is good for the warblers themselves. They are coasting northward to their breeding grounds.
Bon voyage, birdies! Sorry I missed you this year.
And here's to better birding next week.
Seriously. Probably the best warbler week of my birding life occurred in late May at least 40 years ago on an overcast and rainy morning. The "fall," as birders call it, brought a dozen species of warblers to a flowering crabapple tree in my backyard on Conklin Avenue in the Riverside neighborhood of Grand Forks – our neighborhood before the Flood of 1997.
In my other column, printed Wednesday, May 18, and meant to deal mostly with politics, I offered advice. I'll add another point here: Trust the birds to amaze and uplift you. Always.
Even if they turn out to be cormorants.
Jacobs is a retired publisher and editor of the Herald. Reach him at mjacobs@polarcomm.com.