Mike Jacobs Always in Season: Birds pour in as spring season advances
There are three species of phalaropes in the world, and all of them occur in our area. This one was a Wilson's phalarope, the only phalarope that nests in North Dakota.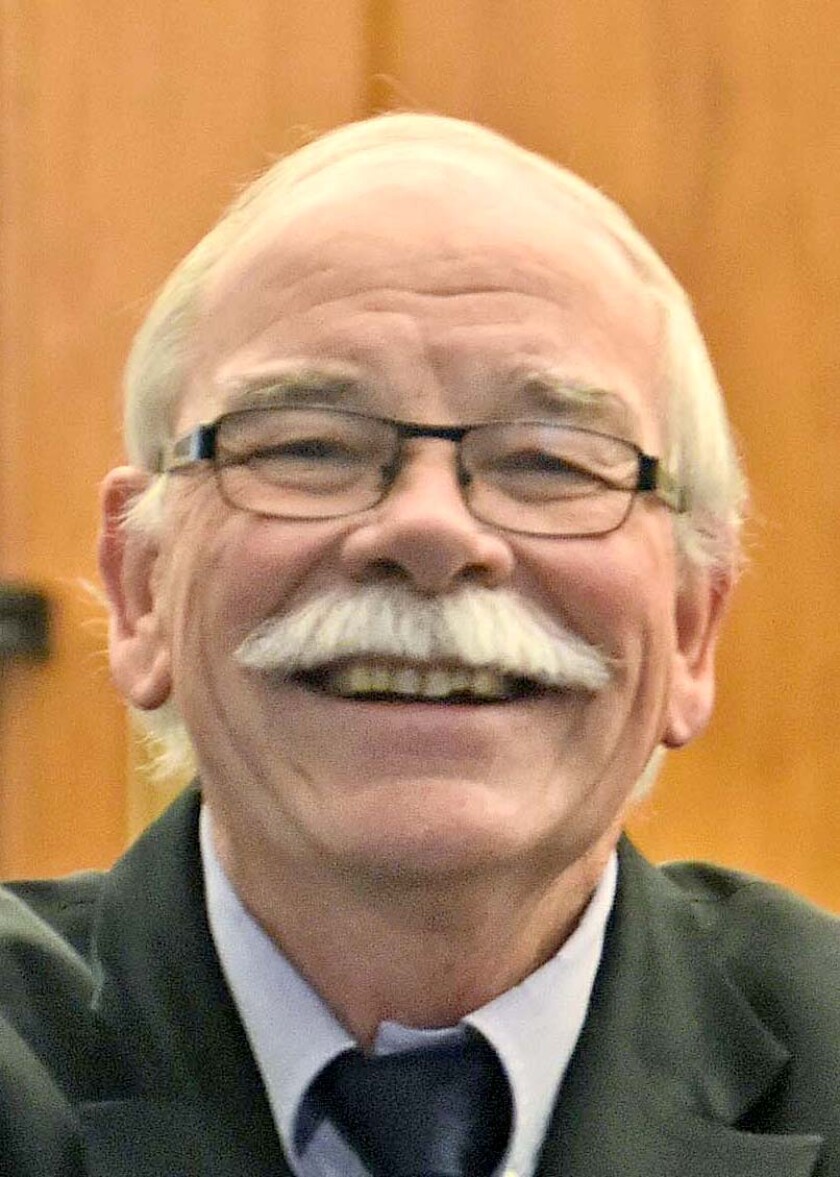 GRAND FORKS – It's a potpourri of birds this week, including crows, doves, ducks, geese, hawks, herons, orioles, sparrows, tanagers, vultures, waders and warblers.
And many more.
A bird walk May 13 turned up 58 species, including 18 species of warblers, prompting Dave Lambeth, dean of local birds, to gush a little, calling it "a remarkable number for this early in migration."
I missed the walk and the warblers, but Suezette and I made a tour of Grand Forks County on Tuesday, May 16 – past Kellys Slough, over to Gilby and then to Larimore, North Dakota. Our best bird was a phalarope, an especially interesting and attractive shorebird.
There are three species of phalaropes in the world, and all of them occur in our area. This one was a Wilson's phalarope, the only phalarope that nests in North Dakota. The others – red and red-necked phalaropes – are arctic nesters. One of these, red-necked phalarope, stops by in migration. The state Game and Fish Department's field checklist rates this species as "abundant in spring and fall." The red phalarope, on the other hand, is regarded as occasional.
The little group of phalaropes we saw were in the north pool of Kellys Slough National Wildlife Refuge northwest of Grand Forks, a pretty reliable spot to find them.
This is a pretty bird but not a large one. Overall, the phalarope appears pale gray in color, with reddish highlights on the wings, back and especially the neck. Their behavior is attractive, too. They spin in the water, perhaps to stir up food.
Phalaropes are unique in other ways. They have lobed feet, for one. More interesting still, males provide all the parental care.
Wilson's phalarope is named for Alexander Wilson, a Scot who immigrated to the United States in 1794. He found, named, described and painted many species of North American birds, filling nine volumes of "American Ornithology," enough that he is regarded as the founder of American ornithology.
A species of warbler is named for him, too, and Wilson's warbler was among the species seen on last Saturday's bird walk.
Our other notable sighting was a turkey vulture. This is a species that is becoming increasingly common here. Vultures were a conspicuous part of spring migration this year. So far, though, no vultures have been found nesting here.
My strong suspicion is that this newcomer to the Red River Valley has become a nester, and our vulture sighting provided a tantalizing hint. The bird was at precisely the same spot where a vulture hung out last year, where N.D. Highway 18 crosses the north branch of the Turtle River. This may be coincidental. Vultures are carrion eaters, and this one was feasting on a rabbit that had been killed on the road, a common enough occurrence, of course.
Without doubt, vultures have become more abundant in our area in the last decade. A day spent watching for them during migration would have yielded sightings in double figures, surely.
The Saturday morning bird walk proved that green herons are "definitely back," Lambeth reported. Another report of green herons came from 40th Avenue South, where two of them were seen in flight. One collided with the window but was not injured.
The sparrow parade continued during the week. White-crowned and white-throated sparrows showed up in my back yard, where they helped clean up seed spilled during the winter and became available once the snow melted. There were reports of Harris's sparrows, too, but I missed them.
Two members of the Rotary Club I belong to reported scarlet tanagers.
A pair of Canada geese have taken up residence in Sertoma Park, and a pied-billed grebe was spotted there.
You can find the list of species sighted at ebird.com, a site maintained by the Cornell University Laboratory of Ornithology. You'll need to establish an account to access information, but that's both free and easy.
Tuesday's "rare bird" report included a Townsend's warbler in a cemetery at Rugby, North Dakota – way outside its usual range. Townsend's warbler is a bird of the Pacific Northwest.
And this just in: A pair of red-necked grebes have been reported nesting in Nelson County, which is a bit unexpected. Red-necked grebes are usually denizens of forested lakes. They are common in the Turtle Mountains.
Jacobs is a retired publisher and editor of the Herald. Reach him at mjacobs@polarcomm.com.