Mike Jacobs Always in Season: Bird flu raises questions about feeding wild birds
The boom in birding has brought a publishing boom, as well, including 2 books aimed at emerging enthusiasts.
We are part of The Trust Project.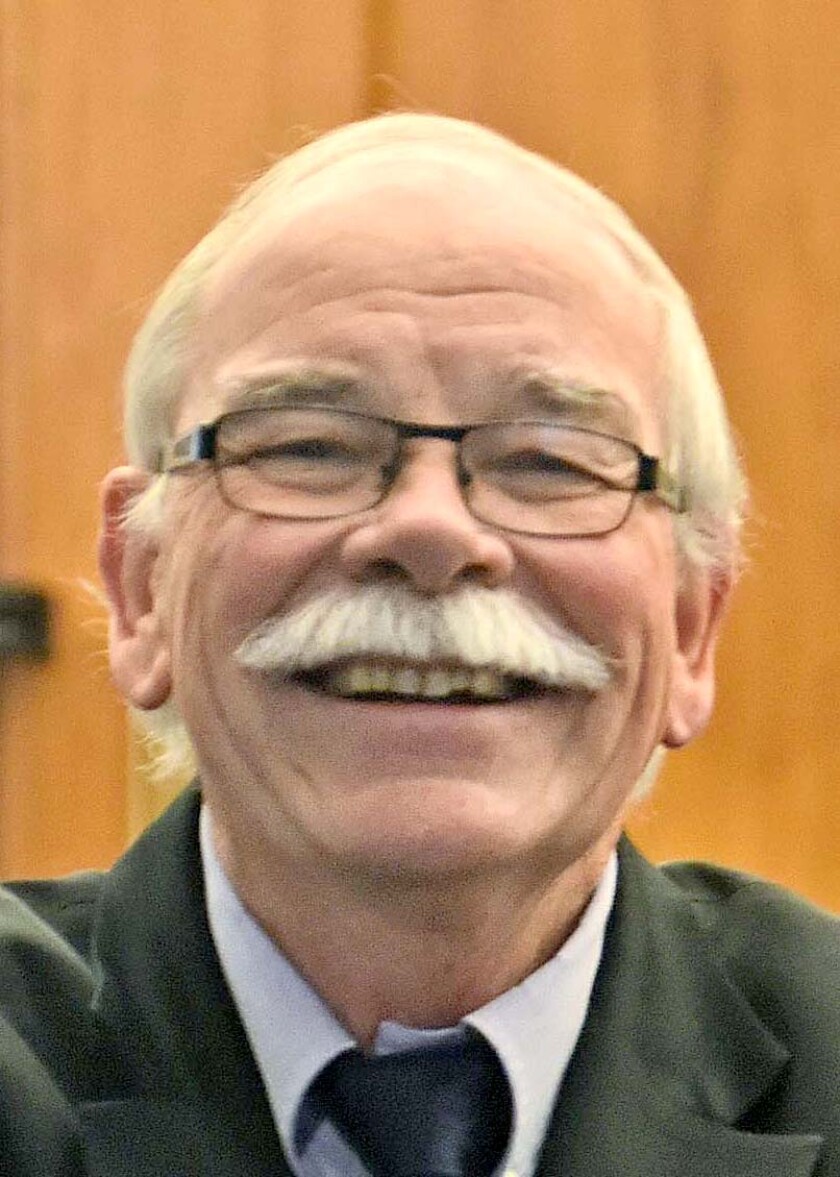 GILBY, N.D. – Without a doubt, the big news in the bird world this week is avian influenza – and how to respond. The disease has devastated commercial flocks and backyard poultry flocks, as well. Minnesota, the nation's leading turkey-producing state, has been especially hard hit. Both commercial operators and hobbyists in North Dakota have been affected, too.
Bird flu isn't limited to domestic birds, of course. The North Dakota Game and Fish Department has found it in flocks of snow geese that migrate through the state, often stopping to "fuel up" in stubble fields.
The Raptor Center in the Twin Cities has taken in hawks, owls and eagles infected with the disease. Officials there have advised backyard bird watchers to take down feeders in order to avoid attracting masses of birds.
Like every other bird enthusiast, this presented a dilemma for me, especially because the outbreak and spread of avian influenza occurred at the same time as our region was struck with a nasty late-season snowstorm.
My first response was to fill my feeders, on the assumption that the storm was a greater threat to the birds in my backyard than the avian flu. As the storm abated, however, I didn't refill the feeders. That hasn't lessened the number of birds in my backyard, at least not yet. They're cleaning up seed spilled from the feeders during the winter, a task I could never accomplish on my own, and that will attract birds through the duration of migration and into early summer.
The bird was spotted in Carlton County, more than 1,000 miles out of range.
I won't refill the feeders, but that has more to do with our pending move into Grand Forks than it does with bird flu. The flu will pass. In the meantime, however, it's best not to encourage big flocks of birds. Social distancing works for birds just as it does for humans facing Covid.
The bird flu epidemic raises again the question of whether feeding wild creatures is beneficial or detrimental to them. The Game and Fish Department in North Dakota and the Department of Natural Resources in Minnesota have both discouraged the practice, especially involving deer.
In Minnesota the DNR required outdoor feeders to be at least 6 feet above the ground to discourage deer from visiting them. Broad enforcement of this edict is probably impossible, but it emphasizes the danger of spreading infections in wild populations. While the Game and Fish Department in North Dakota hasn't gone quite so far, it does discourage feeding wildlife, any wildlife.
This became an issue in Grand Forks during the winter, when controversy erupted about a proposal to feed birds in Sertoma Park, perhaps the hottest birding spot in Grand Forks. The idea hasn't been abandoned, but it's morphed into plans for habitat improvements.
The boom in bird feeding has brought people closer to the natural world, an altogether positive development. The birds bring more than entertainment. They bring joy to me and to millions of others.
The boom in birding has brought a publishing boom, as well. A couple of books aimed at emerging enthusiasts landed on Herald Outdoors Editor Brad Dokken's desk and he asked me to have a look at them.
These are "The Backyard Bird Sanctuary" and "The Backyard Bird Journal," both from Adams Media and Simon and Schuster. The first of these is directly relevant to the questions of how to treat wild creatures. Its subtitle is "A Beginner's Guide to Creating a Wild Bird Habitat at Home." The book describes 50 species of birds and gives tips on attracting each. Of these, at least 40 occur here.
The second book is exactly what its title implies, a mechanism to keep track of birds that you see. This is underlined in its subtitle, "A Guide to Recording and Observing the Birds in Your Yard." Beyond the introduction, there is very little text. In effect, the book invites you to write your own birding story.
Spring migration continues at a frantic pace, it seems to me. Lately, I have become a roadside birder. On my daily trips along Grand Forks County Road 33, I encounter flocks of horned larks and Lapland longspurs.
This week also brought a number of rough-legged hawks, including a stunning dark morph. This is an Arctic nesting species that occurs here in both migration seasons, usually in November and April, but sometimes a bit earlier in both seasons. Northern harriers are back in numbers, females as well as males. On Tuesday afternoon, I stopped to watch a courting pair in the grassland area between Gilby and Manvel, North Dakota.
Kestrels are also back. I watched one pursue prey on a bare patch in a field. The first song sparrow of the season showed up in the backyard this week, and a fox sparrow made a brief appearance. I'm eagerly awaiting other northern sparrows, the white-crowned, white-throated and Harris' sparrows.
Jacobs is a retired publisher and editor of the Herald. Reach him at mjacobs@polarcomm.com.