Prairie People: New hires and promotions for the week ending March 25, 2022
Individuals profiled this week include those from Apex Engineering Group, Essentia Health, Houston Engineering, Marine Innovations, and Noridian Healthcare Solutions.
As they become available, Prairie Business highlights the region's new hires, promotions, and employee achievements. This week's spotlight includes the following:
Apex Engineering Group hires graduate water engineer
DICKINSON, N.D. • Tanner Sanders recently joined Apex Engineering Group as a graduate engineer in Dickinson.
Sanders graduated from UND with a bachelor's in geological engineering. He has prior engineering consulting and construction material testing experience with Braun Intertec.
At Apex, Sanders works with the design and construction of water and municipal projects in western North Dakota.
Essentia Health-Fargo welcomes neurology specialist
FARGO, N.D. • Essentia Health-Fargo welcomes Tiffany Eslinger, an advanced practice registered nurse and certified nurse practitioner specializing in neurology.
Eslinger said Essentia was the first place she worked out of nursing school and it has been home ever since. She received her education from Graceland University in Independence, Missouri.
She said she welcomes the opportunity to get to know and develop a connection with her patients, take on any challenge, and to be alongside them every step of the way.
Houston Engineering hires administrative assistant for its Minot office
MINOT, N.D. • Tessa Grabow recently joined Houston Engineering Inc.'s Minot team as an administrative assistant.
Grabow will be the friendly face greeting clients, leading the daily operation of administrative duties, coordinating social events for the Minot team, and assisting technical staff with preparing reports and other client deliverables locally and cross-office, as needed.
A native of Minot, Grabow earned a general education degree from Minot State University. She previously worked as an administrative assistant for the forestry department at the Minot Park District, which has helped her hone her skills to support smooth day-to-day operations.
Marine Innovations founder awarded Wisconsin elevator contractor license
FRAZEE, Minn. • Mike Botzet, founder of Marine Innovations based in Frazee, Minnesota, has been awarded his Wisconsin elevator contractor license.
Botzet started his career as a machinist, graduating from Alexandria Technical and Community College in 1980. Working as a machinist, he saw an inclined elevator and knew he could design and build a better system.
Starting in 1990, Botzet operated Marine Innovations as a part-time, seasonal business. It became his full-time career in 1997, and Marine Innovations has grown to serve clients with 15 dealer and direct sales across the United States, Canada, Central America and the Caribbean and a total sales of more than 1,000 units.
The addition of Botzet's new license allows Marine Innovations to perform installations of its industry-leading inclined elevators across Wisconsin. The company's inclined elevators are one of the few residential inclined elevators approved for installation in the Badger State.
Noridian Healthcare Solutions promotes two new leaders
FARGO, N.D. • Noridian Healthcare Solutions, a leader in developing solutions for federal, state and commercial health care programs, has promoted two current employees to senior roles in the company's clinical services and medical review departments.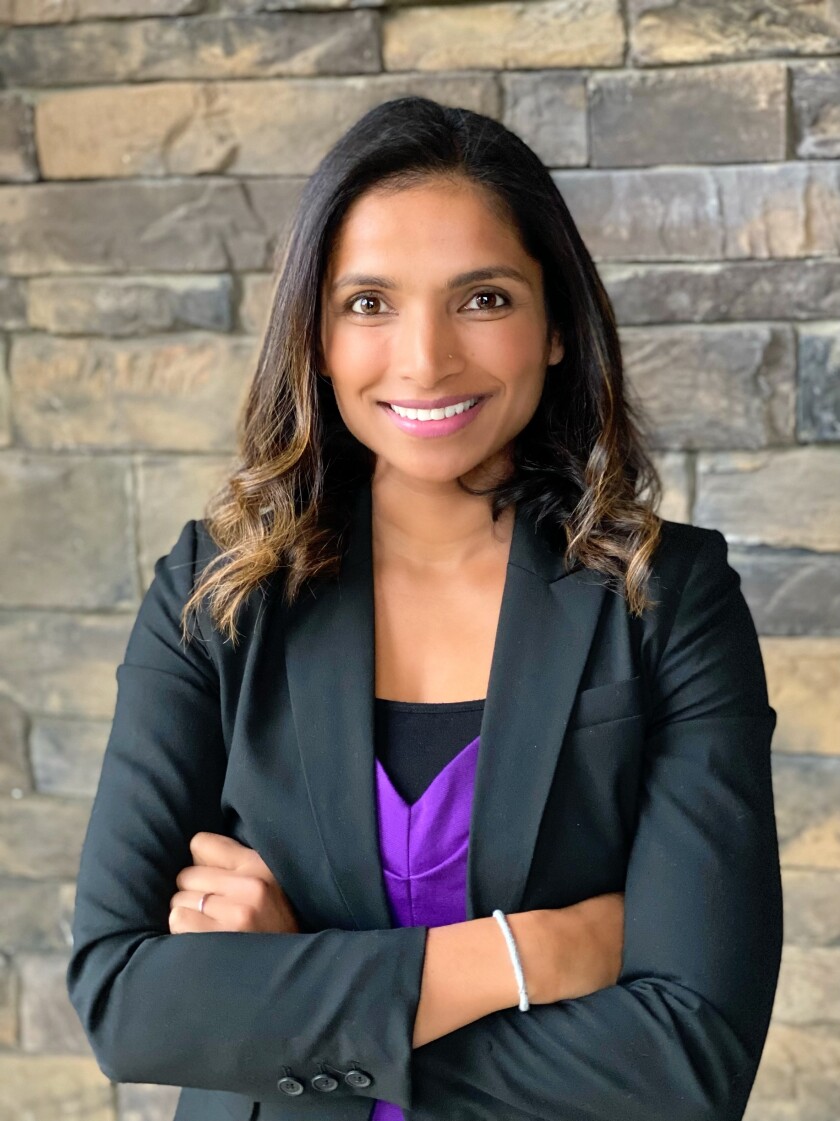 Smitha Ballyamanda, M.D., CAQSM, has been promoted to senior contractor medical director, and Katie Shequen has stepped into a newly formed role as vice president of clinical services. They will create policy development and clinical review strategies vital to Noridian's customers' operational services.
Dr. Ballyamanda is responsible for clinical appropriateness and standard of care for Noridian's durable medical equipment contracts. Her work directly relates to the efficiency of programs and processes throughout the Medicare program.
She started with Noridian in 2018 and brings 13 years of experience in family medicine, sports medicine, occupational medicine and urgent care services, as well as six years of Medicare experience in physician reviews, medical policy and administrative law judge casework. She will execute her role from Fort Mill, South Carolina, where she lives with her family.
Shequen will lead all clinical services management and staff. Her role supports the expansion of clinical services to the government and private enterprise and ensures the division is offering the best possible service, while meeting contract expectations and remaining in budget.
Shequen joined Noridian in 2010 as a clinical reviewer in the DME Jurisdiction D contract. Since then, she has held a variety of positions with increasing responsibility thanks to her leadership, planning and relationship building. She will execute her position from her home near Waubun, Minnesota, where she lives with her family.