Prairie People: New hires and promotions for the week ending Jan. 28, 2022
Individuals profiled this week include those from Alerus Financial, KLJ Engineering, and Widseth.
As they become available, Prairie Business highlights the region's new hires, promotions, and employee achievements. This week's spotlight includes the following:
Alerus Financial Corp. names new chief financial officer and chief accounting officer
GRAND FORKS, N.D. • Alerus Financial Corporation has named Alan "Al" Villalon chief financial officer and executive vice president. Villalon replaces Katie Lorenson, who transitioned to president and chief executive officer effective Jan. 1.
Additionally, Jerrod Hanson has been named chief accounting officer and senior vice president.
Villalon is a strategic finance executive with more than 25 years of experience in financial services. He most recently served as deputy director of Investor Relations and senior vice president at U.S. Bank. Prior to U.S. Bank, he spent most of his career in equity analyst research roles, including serving as a senior research analyst at Thrivent Asset Management, and a senior research analyst at Nuveen Asset Management/First American Funds Advisors.
Villalon holds a bachelor's degree in accounting from the University of Notre Dame and a master's degree in business administration from Carnegie Mellon University. He currently resides in Maple Grove, Minnesota.
Hanson previously served as controller of Alerus for over the past two decades. In his new role, he will be responsible for the strategic direction and oversight of all corporate accounting functions and staff, including corporate accounting, SEC and other financial reporting, corporate tax, share-based compensation, and other financial reporting matters.
Hanson is a certified public accountant, holds a bachelor's degree in accounting from the University of North Dakota, and is a graduate of the School of Banking at the University of Colorado. He currently resides in Grand Forks, North Dakota.
KLJ hires engineer-in-training in West Fargo
WEST FARGO, N.D. • KLJ Engineering recently welcomed Sidney Mann to its West Fargo office.
Mann will be working as an engineer-in-training in KLJ's civil transportation department. She previously interned with the company for four summers in the telecommunications and civil transportation departments.
Mann has a bachelor's degree in civil engineering from North Dakota State University in Fargo and an associate degree in civil engineering from Bismarck State College.
Widseth announces several promotions
BAXTER, MINN. • Widseth, a multi-discipline firm, has made several staff promotions: Gail Leverson as senior funding specialist; Cheryl Malecha as director of Human Resources; and Mike Pederson as director of Environmental Services.
With more than 20 years experience, Leverson, MBA, EDFP, leads Widseth's funding team, pursuing and securing funding for clients' projects, coordinating the process, and ensuring requirements are met. She holds a Master of Business Administration from Bemidji State University and is a Certified Economic Development Finance Professional.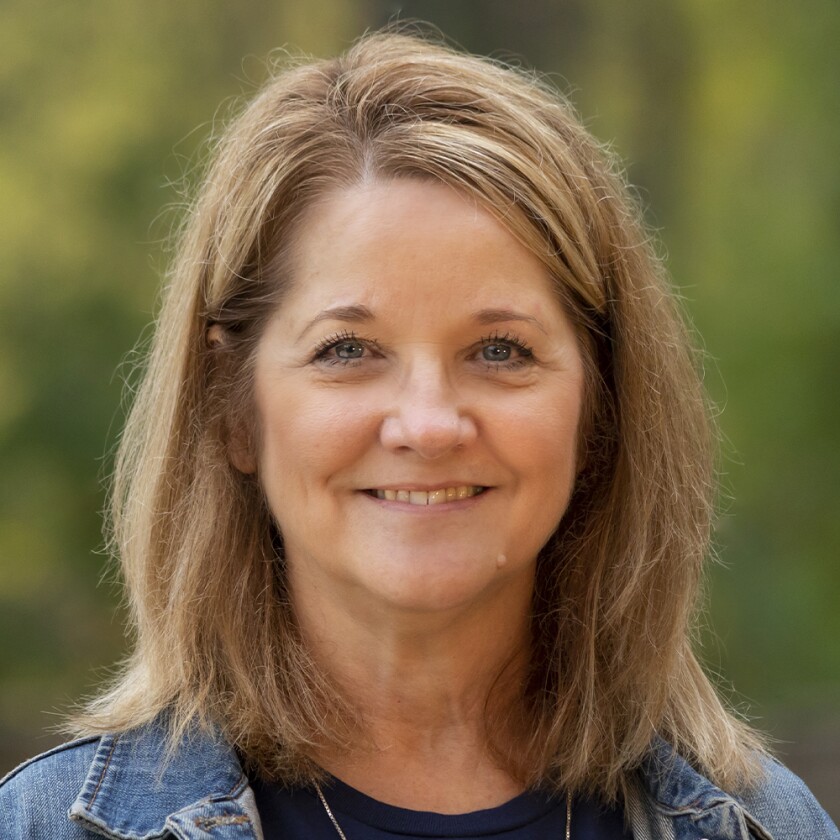 Malecha has more than 20 years of experience designing and implementing initiatives across all human resource processes. She ensures high-quality professional talent is attracted, retained and developed. She creates and executes learning strategies and programs to help Widseth's employees advance their skills to improve quality of work, productivity, and retention. Malecha earned a Bachelor of Administration in communications and talent development from Metropolitan State University.
With more than 15 years of experience, Pederson, CMWP, assumed leadership of the environmental services team with the retirement of Brian Ross. Pederson graduated from North Dakota State University with a Bachelor of Science in Natural Resource Management and is a Certified Minnesota Wetland Professional.