Kraus-Anderson completes new Scheels store at Dakota Square Mall in Minot, N.D.
The 110,000-square-foot project includes remodel of former Sears building.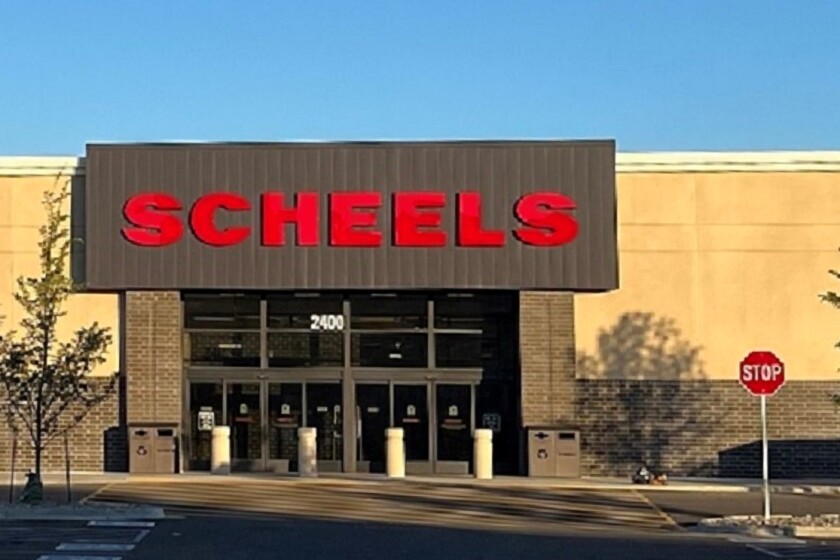 We are part of The Trust Project.
MINOT, N.D. • Kraus-Anderson has completed construction of a new 110,000-square-foot Scheels retail sporting goods store at the Dakota Square Mall, 2400 10th St. SW in Minot.
Designed by R.L. Engebretson Architecture, the $20.66 million renovation combined two separate Scheels locations at the mall. The new store includes an 85,000-square-foot remodel of the former Sears store and a 25,000-square-foot addition with a conference room, classroom and offices
A larger retail space expands the selection of Scheels' sports gear, clothing and shoes. The new shopping destination sports dozens of shops specializing in biking, fishing, skiing, hunting, archery, canoeing and kayaking, and exercise and fitness, as well as a world-class golf shop and simulator.
Customers also will enjoy an expanded taxidermy collection, rollerball and arcade games. Ginna's Café serves gourmet soups, sandwiches, coffee and specialty drinks, and Fuzziwig's Candy Factory features homemade fudge.
Founded in 1902, Scheels has served Minot since 1974 when it originally opened as a hardware store. The employee-owned company is now a 28-store operation with stores in 13 states.