Guest: Communication hacks to accelerate your career
Effective communication skills are key to career success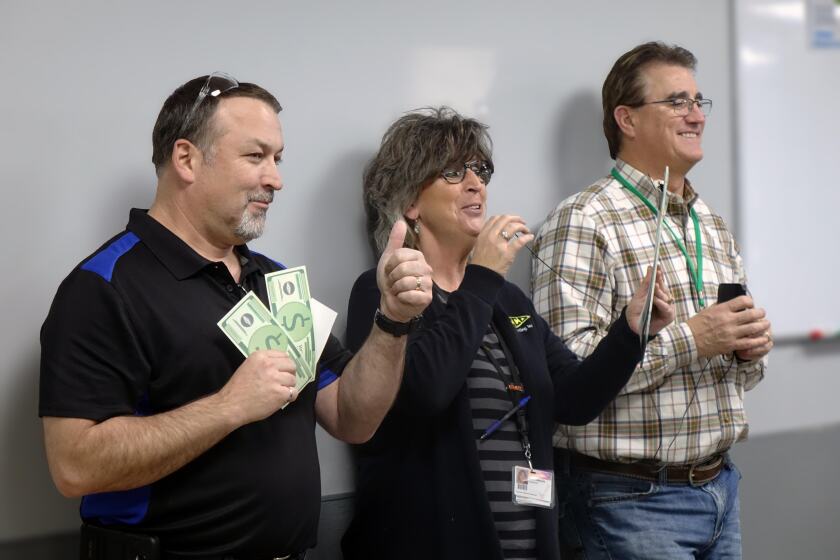 WAHPETON, N.D. • Starting a new job is nerve wracking. For recent graduates, you took the classes, passed the tests, got the degree, now how do you use it?
For those of you further into your career but find yourself working with a new company or in a new industry, like manufacturing, you might be unsure how to progress in your new role.
What can help you climb to the top? As a well-established, family-owned business that's experienced rapid growth, our employees have powered through challenges related to cross-functional collaboration between growing teams and new employees.
In a busy, fast-paced environment, any person could distinguish themselves as a leader by using effective communication skills.
Communication
WCCO Belting is a global business inside and out. Not only do we export to over 20 countries, but we have several New Americans building their careers with our company. Culture and diversity are top priorities for WCCO and many other organizations. It's important to be mindful of how you show up and communicate, both internally and with customers or suppliers.
Effective communication skills are key to career success – and we're not just talking about the way we speak to one another. Cultural awareness, nonverbal cues and the language we use are all important considerations. Think about the following when communicating on the job:
Keep culture in mind. America's modern workplace has no geographic boundaries. This is particularly important when working with customers or colleagues from different regions – or different parts of the world. Do they shake hands or is it more appropriate to bow? Should you look them in the eye, or could this be interpreted as rude? Is your attire appropriate for the event and setting? What seems natural to you might be inappropriate in a different environment. Do your research and be thoughtful and respectful.
Organizational culture is key. Businesses have distinct cultures too, and what may or may not be appropriate should be considered when communicating with colleagues. During the interview process and your first few weeks on the job, be observant of human interaction at your company. Gauge openness with leadership to judge transparency and know how to best communicate with the management team. Look at reward and incentive programs to understand the kind of actions the company values. Watch how employees and teams interact with each other to better understand attitudes and expectations.
It's OK to disagree. Don't be afraid to say or hear "I see it differently" or "I don't agree." Creative friction can lead to new solutions, better work outcomes, opportunities to learn and grow, higher job satisfaction and a more inclusive work environment. The people in the American Midwest, as an example, are famous for their friendly culture and avoidance of conflict. By simply participating in the discussion in our part of the world, you will shine a light on your willingness to collaborate and support company goals.
Match your communication style to your audience. Personality types have anlarge impact on how we converse with others. Are you an intuitive communicator,nor are you more analytical? Do you prefer process-oriented, linear communications, or are you a more emotional and freeform communicator? Analytical communicators, for example, are more straightforward and less emotional, which can appear threatening to an introverted colleague or defiant to a superior. There is an abundance of information online to help you identify your communication style.
This short survey by LeadershipIQ.com is one example. Also, don't forget to be aware of and sensitive to others' styles when you engage them.
Regardless of your experience or career path, communication is going to be a crucial part of your role, and it's important to always be mindful of how you "show-up" in the organization.