Debbie Swanson: Grand Forks Public Health is hoping lessons learned can benefit all
Public health is an ever-evolving system that responds to changing science, society's needs and health metrics. This has certainly been the lesson learned from 2020 and the first half of 2021.
We are part of The Trust Project.
In public health, we share an aspiration that all people will experience the conditions that allow them to achieve the highest level of health. As public health professionals, our roles include a balance between policy work that creates those healthy conditions, such as a tobacco-free indoor air and education to make healthy choices or connecting people to the health care resources they need. Evidence-based policies, when implemented, can create the conditions in people's lives that support optimal health.
Unfortunately, the COVID-19 pandemic is threatening society from achieving our health goals and has led to greater health disparity for some residents.
Gratitude
When it comes to COVID-19, both the city of Grand Forks and Grand Forks County have fared better than communities of similar size in our region. Grand Forks Public Health appreciates the efforts of the residents of Grand Forks County, businesses, policymakers, and community leaders who have responded to the threat of the pandemic in extraordinary ways and made this possible. We have all made sacrifices during COVID-19, whether it was a loss of a loved one, business downturn, loss of employment, cancellation of a significant event, distance learning, extra-long work hours, declines in mental wellbeing or housing instability. We saw signs of hope with the arrival of the vaccine and very low cases through the early summer because of mitigation efforts and collective action.
Now, however, community recovery is threatened by the arrival of the Delta variant of the SARS CoV-2 virus, which has demonstrated its ability to spread rapidly to unvaccinated persons and even cause rare breakthrough infections in those who have received the vaccine. Children under the age of 12 are not yet able to receive vaccinations against COVID-19 and thus remain susceptible. Team members at Grand Forks Public Health, along with community health care and vaccination partners, have been engaging the community and meeting people where they are to get vaccines delivered to every part of the county in new and innovative ways like mobile clinics and during sports physicals. To find a mobile vaccination clinic in Grand Forks County, visit www.grandforksgov.com/vaccine . In addition, locations at healthcare provider and pharmacies can be found here: www.vaccinefinder.org .
A silver lining to the pandemic includes the cross-sector partnerships made, and intentionally strengthened, through coordination of response efforts. Grand Forks has a long history of collaboration dating back decades, and it is this strong sense of community that has led us through past challenges. Through the leadership of many individuals and community partners during the past 18 months, this spirit of working together has been on display. We didn't expect that after the arrival of vaccines, we would still be asking residents to do even more as a fourth wave is inching closer to us, yet our collective actions do make a difference!
Opportunities for the future
During this unprecedented time, there has been renewed interest in public health as a career – evidenced by strong enrollment in formal public health educational programs like the MPH programs at UND and NDSU. Having a well-educated and trained public health workforce is one solution for strengthening the public health system and is a hopeful sign for those of us on the front lines protecting health.
Our goal for the future includes additional investments in a public health system that is strong and flexible enough to adequately respond to future threats to health, whether they are infectious diseases such as COVID-19, chronic diseases like cancer, heart disease and addiction, or threats to our environment like climate change and disasters. When we do our jobs well in public health, it goes unnoticed, and everyone benefits from the clean air, water and environment, safe food, a population free from vaccine preventable diseases, and access to care for everyone. Our work can be measured in tangible outcomes and produce a healthy economy.
When pandemics or other disease outbreaks happen, there is increased attention to the work we do – both positive and negative. Public health is an ever-evolving system that responds to changing science, society's needs and health metrics. This has certainly been the lesson learned from 2020 and the first half of 2021. We are hopeful that this pandemic will be in the rearview mirror soon and the lessons learned can be applied for the benefit of all. I'm proud of the work of my colleagues at Grand Forks Public Health and across North Dakota. They have led with science, exhibited grace under pressure, and have demonstrated extraordinary commitment to their communities.
Debbie Swanson is director of Grand Forks Public Health.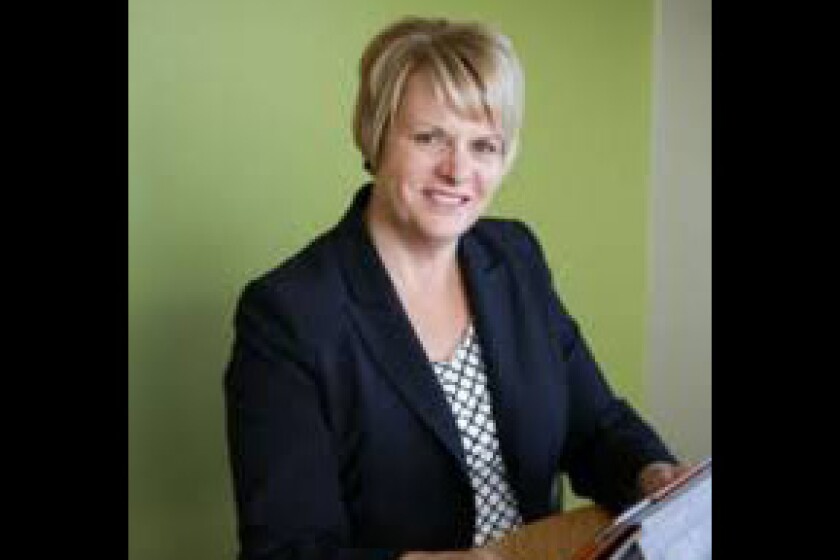 1
/
2:
"This is a new low for us in daily new cases and a very low positivity rate at just over 1% on the small number of tests performed," wrote Debbie Swanson, Grand Forks Public Health's director, in a Monday email to the Herald.
2
/
2:
Grand Forks public health officials (L-R) Sydney Anderson, Kate Goldade, and Whitney Miller tear down a mobile vaccination clinic at the Home of Economy parking lot Thursday, July 29, 2021. Photo by Eric Hylden/Grand Forks Herald