Chuck Haga: Wrestling with my thoughts on capital punishment
Fourteen years after he was convicted of killing a UND student, Alfonso Rodriguez's death sentence has been overturned. It gets me thinking again of the death penalty.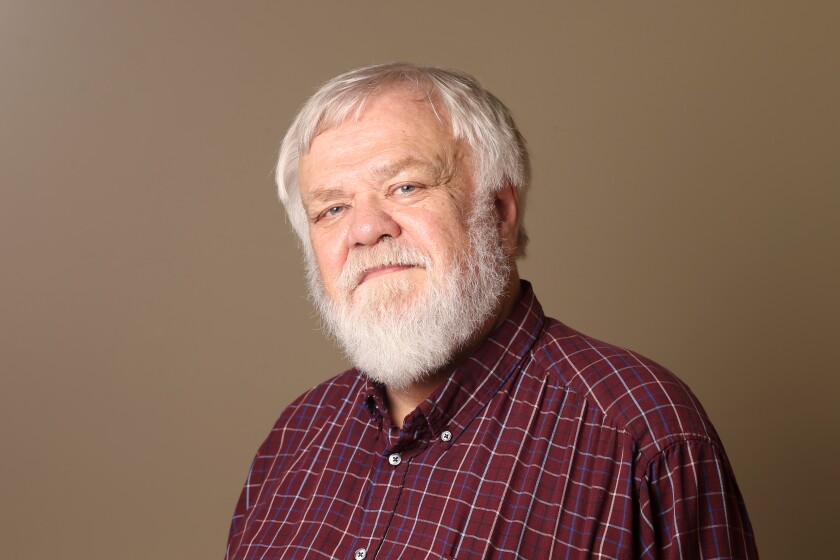 At dawn on March 18, 2003, Louis Jones Jr. died in the execution chamber of the federal prison in Terre Haute, Ind., an injection of lethal chemicals stopping his heart.
I watched him die.
In the hours after, I wrote my story, sent it back to my newspaper – and wrestled with how I felt about capital punishment.
Seven months later, on Nov. 22, Alfonso Rodriguez Jr. took UND student Dru Sjodin from the Columbia Mall parking lot, murdered her and left her body in a ravine outside Crookston, Minn.
Hours after she was reported missing, her last known contact an abruptly ended phone conversation with her boyfriend, the Minneapolis newspaper sent me to Grand Forks. And almost as soon as Rodriguez was charged in federal court, I knew prosecutors would seek the death penalty.
He was convicted in August 2006. A month later, the jury held that his crime warranted his death. Ever since, even after retiring from fulltime newspaper work in 2013, I have debated whether to ask for the assignment, to watch another man die at the hands of the state. In our name. In my name.
Now, 14 years later, Rodriguez's death sentence has been overturned , and I – remembering the anguish on the faces of Dru's mother and father – wrestle again with my thoughts.
I know all the arguments for capital punishment, from the solemn demand for "an eye for an eye," to the hopeful promise of deterrence, to the flippant observation that the recidivism rate among people executed is zero.
I have long been moved more by arguments against the death penalty, in particular the possibility of error: putting innocent people to death. Many death row inmates have been released, some after decades of incarceration, when DNA and other new evidence proved their innocence.
Opponents of capital punishment denounce it as racist and inherently unconstitutional – cruel and unusual punishment – especially in the case of criminals found to be mentally incompetent. Years ago, the New York Times told of a man scheduled to be executed the next day who, when asked what he'd like for his last meal, said he wanted fried chicken and ice cream bars – but asked the warden to save the ice cream bars so he could "have them later."
After suspending the death penalty for a time, the Supreme Court has allowed states to employ it again but has set standards for when and how it may be imposed.
Louis Jones Jr. was a decorated Gulf War veteran who claimed that exposure to nerve agents in Iraq in 1991 caused severe brain damage that led him to rape and murder Tracie McBride, a 19-year-old Army private from Minnesota. She had been bludgeoned with a tire iron, her body left beneath a bridge until Jones led authorities to it.
The court rejected his brain damage defense and ordered him executed.
"Though the Lord has chastised me sore, he hath not given me over onto death," Jones said, choosing a verse from Psalm 118 as his final statement. Then, in a raspy voice, he sang: "Jesus, keep me near the cross. … Be my glory ever, till my raptured soul shall find rest beyond the river."
From my report:
"As the first drug, sodium pentothal, entered his system through unseen IVs, he stopped singing and stared, his mouth slightly open, at the ceiling. His expression was that of a man who had just remembered something important and needed to ponder it a while.
"A minute later, the second drug, pancuronium bromide, began to relax his muscles and stop his breathing. Then the final injection, potassium chloride, stopped his heart's beating."
He seemed almost to be smiling. Later, Stacie McBride, Tracie's sister, contrasted the perceived serenity of the killer's death to the brutality of her sister's murder: "Tracie was not smiling when she died."
Her parents and three other siblings also witnessed the execution.
"We miss her so, so badly, and we have for eight years," Stacie said. "We thank the Lord for this day, for letting it come."
The McBride family and prosecutors had bitterly resisted claims that Jones should get clemency for suffering what was called Gulf War Syndrome. In the Rodriguez trial, defense attorneys suggested that his exposure to agricultural chemicals had caused brain damage, but that did not persuade jurors or stop U.S. District Judge Ralph Erickson from imposing the sentence.
Now, however, as a federal appeals court judge, Erickson has cited limitations on mental health evidence offered at trial as one of the justifications for ordering a new sentencing.
As I sat through day after day of pretrial interviews with prospective jurors in September 2006, I was struck by how troubled some were by the prospect of having to order a man executed. "I would have to decide?" one woman asked. Yes, the U.S. attorney said. Each juror would have to sign the death warrant. The woman cried.
After the trial and sentencing, a member of the jury said the experience was not "something that anybody should ever have to go through. It's asking a lot of somebody."
Chuck Haga had a long career at the Grand Forks Herald and the Minneapolis Star Tribune before retiring in 2013. He can be contacted at crhaga@gmail.com.