Chuck Haga: We didn't talk about these things back in the good ol' days
Commercials, and advertising in general, is getting edgier.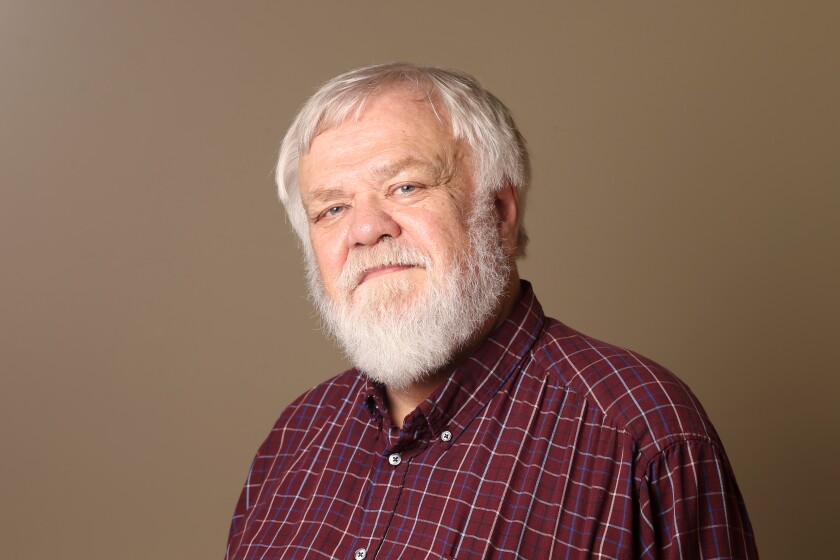 We are part of The Trust Project.
The first time I heard the television commercial for a laxative called Colace, I thought it might be a bit from Saturday Night Live.
"If there's pain when you try to poo, something feels like you pushed through a pineapple or two … "
Poo?
Another Colace TV commercial: "If it hurts when you poop sometimes, like pinching off a porcupine … "
Poop? Pinching off? A porcupine?
Both spots end with the tagline, "No. 2 should be easy to do." Agreed. But when did this happen – this casual prime time talk of … of pooping?
Yes, it could be worse. And it is:
"Our business is to make your business smell like it never really happened," a singer croons on behalf of a product called Poo-Pouri. "When the glasses clink, don't ruin the party with a stink."
OK. We've all been there. We ate too much, or too much of the wrong things, our stomachs are roiling and we want to run away and hide before a date discovers that our … our poo … stinks like everyone else's … poo.
But did we talk about it on TV?
(No, some of you are thinking emphatically right now, and we didn't write about it in the newspaper either!!)
Sorry!
And that's the real question that has bugged me since I've been unable to get the poo jingle out of my mind: When did I, a product of the 1960s – who got into some minor trouble long ago by publishing a photo containing the four-letter word in UND's Dakota Student – become offended by public talk of sex, bodily functions, and … poo? Am I really that old?
Another commercial running lately shows a family of bears proudly endorsing a certain brand of toilet paper, which keeps their bare bear bottoms delightfully clean and not itchy.
Eww.
Yes, I am of the generation that gained notoriety for shocking parents and other authority figures with our language. Back in 1969 or 1970, UND President George Starcher called one pre-dawn morning and got me out of bed at my fraternity because the manager of the University Press – which printed the Dakota Student when I was its editor – had told him we were about to run a Page 1 photo that included that most offensive of dirty words.
Legislators and alumni will howl, he said. It will damage the university. Couldn't we make the point of the story without triggering such a nasty response? And because he discussed the matter with me respectfully, not angrily or condescendingly, we came up with a solution that limited the fallout.
I didn't have much to do with advertising in my career as a journalist. I knew that ad revenue helped to pay my salary, for which I was grateful, and I respected good, professional ad sales people. They were clever and hard-working, and they abided by strong ethical standards, just like the best newsies on my floor of the building.
And just as the news side has been changing, uncomfortably so for some, advertising has evolved, too. Much of the change has been for good. You are more likely to see gay and mixed-race couples in advertising today, or in TV sit-coms and reality shows and advertisements, and there is no reference – no need for reference – to color or sexual identity.
Vernon Keel was chairman of UND's Journalism Department (now Communication) when I taught newswriting there for one year, 1979-80.
"This particular issue or concern deals more with things like good taste, common decency and respect for community norms and standards," he said of some of the edgier ads running in local media. "We didn't talk about these things as much back then (the ol' days) probably because it didn't seem to be necessary. Also, because responsible media owners at all levels usually respected their audiences to the point that they would not insult or offend them with crude, tasteless or offensive content. It had nothing to do with limiting free speech, and the courts agreed.
"But my guidance on these matters goes back to my early days working on my hometown weekly newspaper. I must have asked the publisher how he decided when something was not appropriate to publish. His reply was to ask myself: 'What would your mother say?' But that was a long time ago. You're correct to more broadly frame this issue as part of 'the evolution of community standards,' which from this old-timer's perspective is resulting in a 'devolution' of those standards."
Example? Poo commercials.
"Color me old fashioned," Vern said. During a recent dinner, he and family members "suffered through commercials about dealing with erectile dysfunction, another about conquering incontinence and a more graphic one about economical teeth replacement. Almost enough for me to turn down dessert. Almost."
Chuck Haga had a long career at the Grand Forks Herald and the Minneapolis Star Tribune before retiring in 2013. He can be contacted at crhaga@gmail.com.