Chuck Haga: No, Sonny, I didn't hate you
Floods can bring misery and unprecedented damage, but they also can bring people together.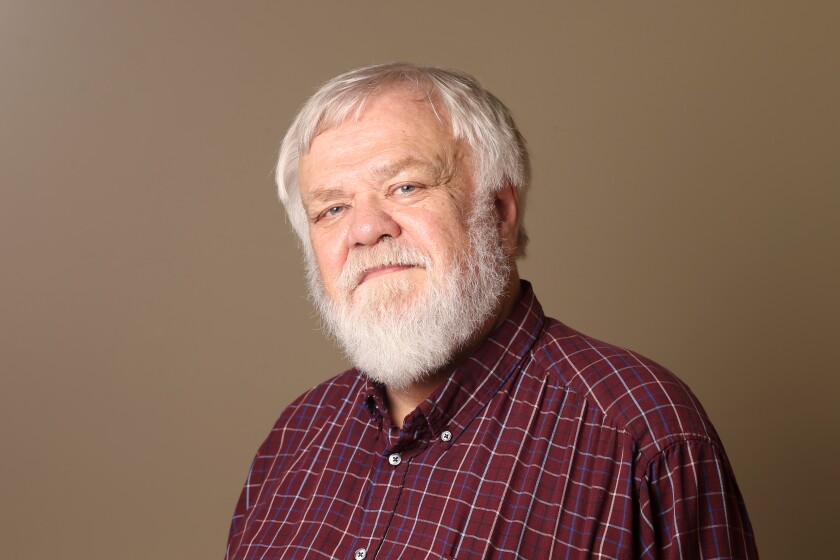 Wayne "Sonny" Carlson was apologetic when I showed up at his home in Grand Forks, two blocks from the Red River, in early May 1997.
"You're going to hate me," he said.
The floodwaters had receded and Sonny, with a serious medical condition that precluded heavy lifting and a wife busy with a new baby, had appealed over the radio for help clearing the slimy mess that 5 feet of river water had left in his basement.
I was an out-of-town newspaper reporter, sent back to my former town to cover the recovery. I heard Sonny's plea and thought I'd check on how he was doing.
"Came to see how many volunteers you got," I said when he came to the door.
"You're it," he said.
The incessant rains of September this year were an inconvenience for me, fouling two camping trips. But the record wet weather also has me recalling the Red River Valley flood of 1997, still a defining time for the region, and the impact it had on our collective emotional well-being.
I feel for people on the tree-lined and tree-named streets of south Grand Forks who last month had to haul soggy carpet and ruined possessions from wet basements – especially if the work was a cruel reminder of what they endured 22 years ago. I feel, too, for area farmers facing puddled, muddy fields at harvest and balance sheets that already were strained.
But the response – high school football players, college students, airmen from the base and other volunteers pitching in to help the elderly and infirm – also stirs memories of 1997.
My most memorable character from that time is Geoffrey Riri, 6-feet-7, from Kenya, who led a six-member team of refugees from World Relief Minnesota to Grand Forks in early June to pull sandbag dikes from farm fields near Drayton, N.D., and help clean the flood-damaged Grand Forks home of a woman, 77, who had been near despair.
The volunteers with Riri were refugees from Sudan, Iraq and Ethiopia.
"In a disaster, there is an emptiness in being in some people," Riri told me. "Sometimes it is possible to be very strong, even when you are suffering. But sometimes you need someone to reassure you, to help you be strong.
"We have all been there," he said of himself and his crew. "We have all seen disaster in so many ways: war, famine, drought, flood. We know how it feels."
At the Carlson house, Sonny and I pulled on yellow latex gloves and walked down into the misery that had been two bedrooms, a laundry room and a family room. As we began to sort through waterlogged boxes of old clothes, photographs, a set of weights, a child's tea set, I understood why he thought I might hate him.
"How long have you lived here?" I asked.
"Ten years," he said.
"You never threw out anything in those 10 years, did you?"
"I don't think so," he said, smiling.
As we brought things out to the curb, daughter Amanda Carlson, 11, watched and voiced a sad inventory.
"My hat," she said.
"My first doll."
It was clear that we weren't going to get the job done ourselves. But like the most vulnerable last month, we soon got help.
When the flood forced the Carlsons to flee to Crookston in April, they made friends there, and those friends recruited a carload of strapping 16-year-olds to relieve us. They tackled the ruined washer and dryer first, with the Carlsons' last load of "clean" clothes still inside.
I wanted to talk with Sonny again, to see how he had made out in the days and years since the flood, but I found an obituary that said he died Jan. 7, 2013. He was just 56. I wish I could tell him no, I didn't hate him for drawing me into his home, his life.
Chuck Haga had a long career at the Herald and the Minneapolis Star Tribune before retiring in 2013. He now writes for the Sunday edition of the Herald. He can be contacted at crhaga@gmail.com.