Chuck Haga: My town, my newspaper, your stories
I came of age here, studied here and worked here, meeting thousands of people who told me about their lives, their work and their dreams here.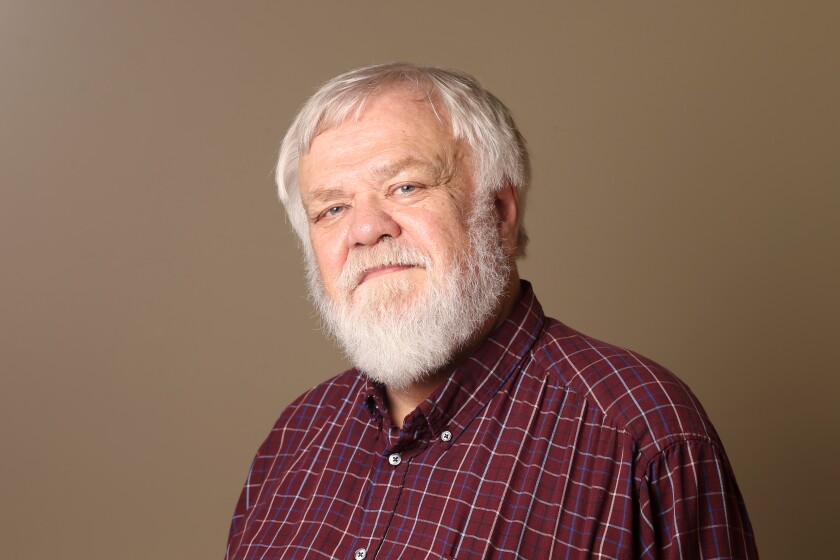 In late August 1987, the Grand Forks Herald put out "rack cards" announcing that I was leaving the paper and my last personal column would appear on Sept. 1.
"Chuck Haga's last words," it promised.
Well, we fibbed.
After 20 good years at the Star Tribune in Minneapolis, I took a buyout and came home to Grand Forks. Not quite ready to retire, I returned to the Herald and over the next six years produced a lot more words.
"That's enough," I said in late 2013, and no doubt some of you nodded in agreement. In a "final column" recalling some of the favorite conversations I had had with readers over the years, I ended with a simple "Goodbye."
Hello again.
The Herald asked whether I might consider writing again, just a column a week, reflecting on life and people and "doin's," as the old folks used to say, in this place we call home: Grand Forks and the surrounding region.
If it works out, I plan to drop in each Sunday for a visit, a conversation, that I really hope will be two-way. I've missed that personal connection with readers, the shared memories and perspectives, the respectful disagreements (especially when offered in a signed letter or a chance encounter at Darcy's or Judy's, in Cabela's or on University Avenue).
Like many of you, I lament some of what's happened in the news business. I regret but understand the economic necessity of paywalls, and while I still eagerly await the arrival of my printed newspaper in the morning, I accept the inevitability of the digital age. I cringe at typos and errors, a consequence of diminished editing staffs, because I know they diminish credibility and trust.
I spend way too much time on social media – no less an authority than the attorney general of North Dakota has declared as much – but I believe the thoughtless, malicious and hurtful messaging enabled by online anonymity and the absence of editors cheapens public discourse and threatens our democracy. We have retreated into our bunkers and silos and stopped listening to each other. We have stopped reading except to reinforce already held opinions. We text rather than write, glibly repeat rather than verify. We ignore or insult rather than engage.
For the past six years, I've been teaching newswriting classes at UND. Most of the students say – boast, even – that they never look at a newspaper. They get what news they want from a digital news feed, from "aggregators" who often steal and repackage news from legitimate sources. I don't mean to glorify or simplify the past – we've always had irrelevance, error and incompleteness in the news business – but I miss a time when a community newspaper was an anchor, a gathering place like the old village square, where we met and chewed over problems and challenges and opportunities.
Community. That's another thing that matters to me and, I know, to many of you. I've heard the complaints about Fargo – Rome, I call it – coloring and even dominating the regional news scene. Some of that criticism is just but some is unfair and overlooks the good and important work being done by young and talented journalists here, and I wonder sometimes whether the people who harp the most actually look at the paper.
I've spent well more than half my adult life in Grand Forks. My paycheck (such as it is) may be signed by someone in Fargo, but know this: Grand Forks is my town. I came of age here, studied here and worked here, meeting thousands of people who told me about their lives, their work and their dreams here.
My son and my grandchildren were born here. My brothers are buried here.
And the Herald, the Grand Forks Herald, is my newspaper.
Chuck Haga had a long career at the Herald and the Minneapolis Star Tribune before retiring in 2013. He can be contacted at crhaga@gmail.com.