Chuck Haga: Memories rush in on Syttende mai
As time passes, it's progressively more difficult to picture places or remember moments. But memories do still exist, and this week they recall a country, a king and a father.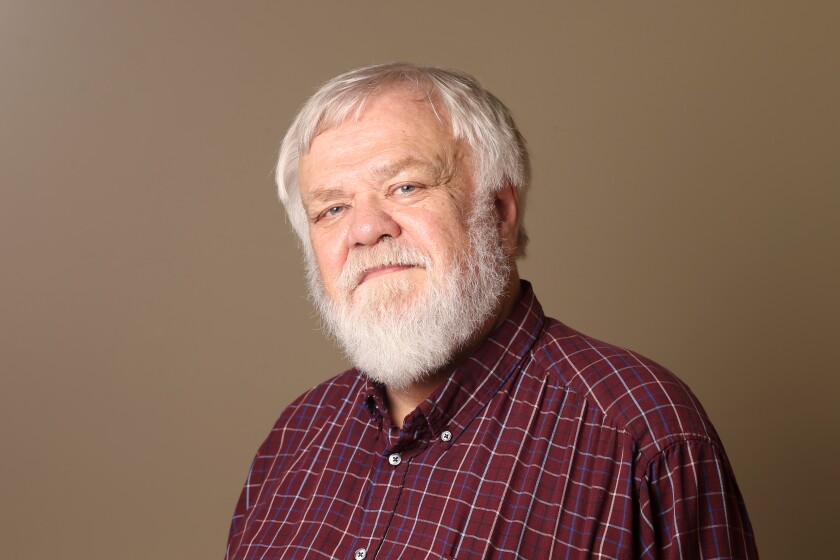 Another Syttende mai approaches, and I am beginning to understand something most of the Norwegian immigrants must have understood after they had been living and working in this new country for decades: The memories are still important, but in time they tend to dim.
In time, it becomes harder to picture special places, to recall special moments – even to "see" again the faces of people who mattered, mattered deeply.
The son of a Norwegian immigrant, I lived in that country for a year, from May 1978 to May 1979, studying at the University of Oslo and exploring the southwestern part of the country, where my father was raised. I saw my grandparents' graves. I met many of my 21 first cousins.
"I'll be back," I said as I left, embarking on a detour through a dozen European countries before returning to the United States. And I did go back to Norway, for shorter stays in the early 1980s, to see those places again, to be with those people. But time passed, and we all got on with our lives. One close friend died. For a number of reasons, I haven't been back since.
My father's country still matters to me, of course. It was the country of my mother's people, too, though they had left for America 50 years before 18-year-old Lars Haga stepped aboard a ship in Stavanger harbor in 1924.
I have written frequently about Norway, in this and another newspaper. In 1987, I followed King Olav V as he journeyed through Iowa and Minnesota. By then, the connection had become less direct. Few descendants of the immigrants still spoke the old language beyond the occasional tusen takk or table prayer. But more than 1,300 sons and daughters of Norway filled the ballroom of a Minneapolis hotel to hear Olav wax sentimental.
"We have found that you still love the nation of your parents and grandparents," he said. "It warms the hearts of all Norwegians to know that the customs and traditions of the old country still hold an attraction for Americans of Norwegian descent."
Olav had been here before, as crown prince in 1939. He rode by train through much of "Norwegian America," including from Williston to Grand Forks. It was reported that his train stopped dozens of times so Olav could greet crowds of immigrants, their children and grandchildren, and it moved him deeply to hear the distinct dialects of Hallingdal, Rogaland, Telemark and other Norwegian districts as the people, his people, welcomed him.
Fourteen years earlier, President Calvin Coolidge spoke to a great throng in the Twin Cities to mark the centennial of the arrival in America of the Restauration, the first ship carrying immigrants from Norway. I found a report in the Star Tribune newspaper archives.
"Although this movement of people originated in Norway, in its essence and its meaning it is peculiarly American," the president said. "It has nothing about it of class or caste. It has no tinge of aristocracy. … It is represented almost entirely by that stalwart strain … the common people. It has about it the strength of the home and the fireside; the family ties of the father and the mother, the children and the kindred. It has all been carried on very close to the soil. It has all been extremely human."
Could my immigrant father, passing through Minnesota on his way to North Dakota to join a brother, been there when Coolidge spoke? Did he hear the president praise his coming to America? It's possible, but I don't know. He died in 1968, before I thought to ask about such things.
Ten years later, in Norway, I read how the mass emigration had been portrayed in Norwegian literature. So much of it speaks of sacrifice. In Henrik Werkeland's "The Mountain Place," written in 1845, a character stands on the deck of a ship leaving for America and watches as the mountains and coastline disappear. "Everything I see has roots in my heart."
Nils Collett Vogt's "Emigrant," from 1927, also has people looking back from a ship's deck: "Waves crashed into the big, silent mountain – Norway! It sank into the sea as we watched, then rose again from memory."
And in Alexander Kjelland's 1881 novel "Working People," emigrants stand waiting for a train to the coast and their ship. "There was an impression of deliberate, slowly matured resolution over all of this: the bare, solid baggage; the new, stiff clothes. In their hands, they held no unnecessary, sentimental little things – only the children, but they were held fast with a firm grip that wouldn't loosen until they were secure in the new world."
Tomorrow, in isolation, I'll mark the day in my usual manner, listening to Edvard Grieg, reading a bit of Henrik Ibsen and dreaming of a large bowl of rommegraut bathed in melted butter and sprinkled with cinnamon and sugar.
And I'll remember: a country, a friend, a king, a father.
Chuck Haga had a long career at the Herald and the Minneapolis Star Tribune before retiring in 2013. He now writes for the Sunday edition of the Herald. He can be contacted at crhaga@gmail.com.