Chuck Haga: Letters are part of my memory, my sense of who I was
Stacks of letters are a joy to read, but perhaps it's best to consider now what to keep, what to throw away.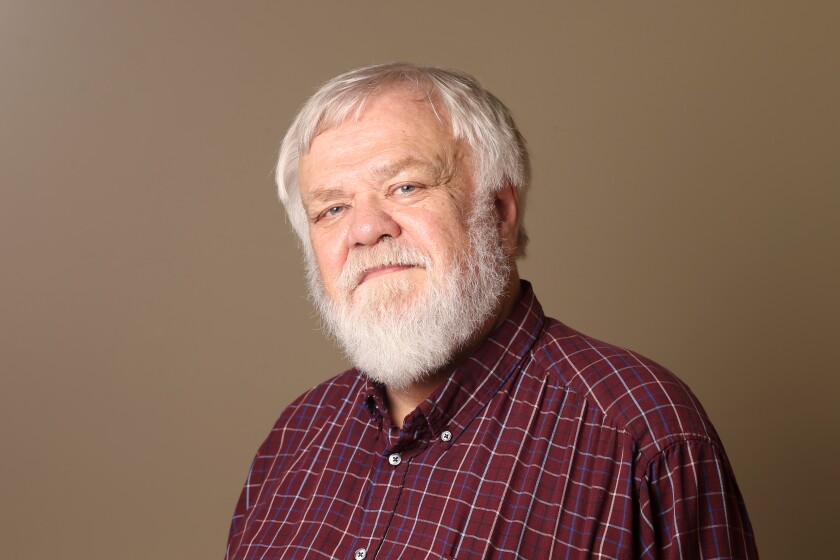 I haven't burned my old letters. Not yet.
Last summer and the summer before, I thought about hauling boxes of old correspondence, hand-written and typed, personal and professional, to Itasca State Park , where I would spend a day or two sifting through the letters, reading some again and dropping them one by one into my campfire.
It's part of down-sizing, decluttering, easing the burden for whoever has to deal with the debris of my life when the time comes. I don't mean to be maudlin about it; it's just a part of life, the sorting and passing along, the preserving and the tossing. I've been thinking about it since I helped my sister clear a large apartment and move into a nursing home room.
Thanks to a couple of preliminary downsizings over the past 30-some years, my footprint is not terribly large and the task of clearing it won't be too onerous. But I want to do what I can to spare someone the sorting, judging and deciding.
Letters, for example.
Letters are part of my memory, my sense of who I was, at least in the eyes of others, so I have kept them, carted them from city to city, boxed and stashed them in closets and corners. But – and I know I'll be challenged on this by historians and well-meaning friends – I don't see much value to anyone else in personal letters I've received, saved and treasured for decades: dozens from a friend who served in the Peace Corps in Central America, scores from another who served in Africa. I will offer to return those and some smaller collections to the writers.
I have maybe 50 thick envelopes bearing stamps of Norway. Their author is gone now. I hear her voice – teaching, scolding, reassuring, comforting – in those handwritten letters. But they would not speak to my etterkommere, my descendants, and I don't like the thought of someone unceremoniously pitching the bundles into a Dumpster.
I have loved receiving letters from people I've cared about, and nothing about the speed and ease and convenience of texting or emailing can persuade me that we have not lost something deeply personal in the evolution of correspondence. I think of sweet Evelyn Hill of Grand Forks, who less than a year before she died in 2008 at the age of 90, let me look through letters she received during World War II from the man she would marry. "I do so miss you, darling," Gene Hill wrote by hand from somewhere in the Pacific on May 17, 1944, "and I long for the day I can take you in my arms and tell you so. … About time for church. Wish you could go along. I'll hold your hymn book and we could hold hands while singing. I'm sure God wouldn't mind."
I do hope someone who loved Evelyn and Gene Hill has saved Gene's letters.
George Clooney, the actor, made some pop culture news recently in an interview with AARP: He said he writes letters to his wife, Amal. "Even in lockdown, I'll write a letter and slip it on her desk, or she'll write a letter and leave it under the pillow," he said. "I'm a big believer in letters. … If it were a text, it would feel different. Maybe that's a generational thing, and maybe it won't be that way 20 years from now, but for me, somebody sat down and wrote it."
I can't imagine the history of the founding of our country without the letters left by the founders, including the moving correspondence between two old antagonists, Thomas Jefferson and John Adams, who in their final years sorted through their relationship and tried to explain what they thought, said and meant.
I have savored published volumes of collected letters, the ruminations and revelations of famous men and women. Vaclav Havel, the celebrated Czech writer, dramatist and opponent of the old Communist regime, eventually became the first president of a free Czechoslovakia, later the Czech Republic. Before that, he wrote letters nearly every day from prison, including this on March 8, 1980, to his wife, Olga:
"I've discovered that in lengthy prison terms, sensitive people are in danger of becoming embittered, developing grudges against the world, growing dull, indifferent and selfish. One of my main aims is not to yield an inch to such threats, regardless of how long I'm here. I want to remain open to the world, not to shut myself up against it; I want to retain my interest in other people and my love for them. … Hatred has never been either my program, or the point of departure for my actions. And that must not change."
I have a thick volume of John Steinbeck's letters, too, including this note dated Oct. 10, 1960, to his wife, Elaine. He was then about a month into his quixotic journey around the United States, which led to his classic "Travels With Charley." He tried to explain to her that night why he had set out with only their poodle for company to rediscover his country.
"American men of a certain age are very likely to get the George Albee disease," he told her. "They become habitual sick men. … If this trip does nothing else, it will remove the possibility of that trouble. You see, I can read a map. I can drive a truck. I can make do, and I can stand the loneliness as you can. There it is. It's an antidote for a poison that gets into very many men of my age and makes them emotional and spiritual cripples. But we're not going to have that, are we? I'm still a man, damn it. … That's all for tonight, I love you."
Chuck Haga had a long career at the Grand Forks Herald and the Minneapolis Star Tribune before retiring in 2013. He can be contacted at crhaga@gmail.com.