Chuck Haga: Itasca State Park is a place to hide and feel safe
I've written before about how I value solitude, but the occasional visitor keeps solitude from becoming loneliness.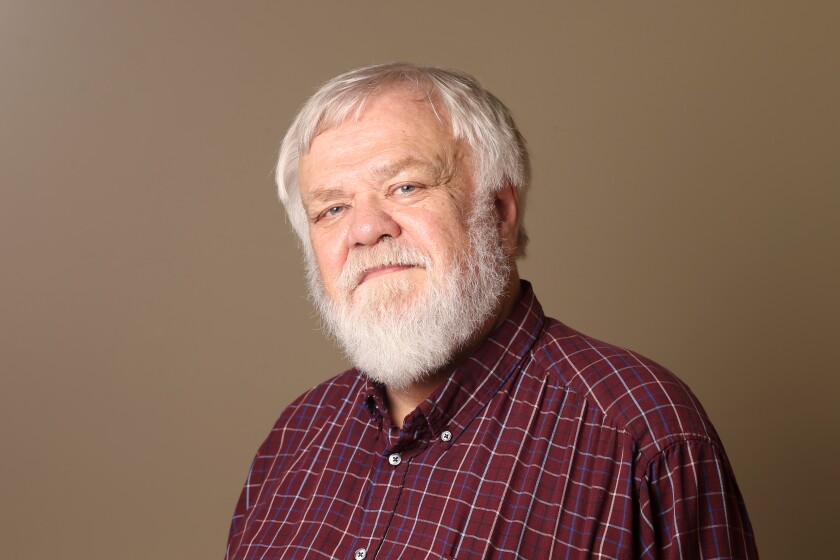 We are part of The Trust Project.
ITASCA STATE PARK, MINN. – For a moment or two, maybe for a few minutes and sometimes for a little longer, a fellow can walk or lie among the great pines of this refuge and forget about the murder of little kids, war in Ukraine and theater of the absurd in Washington, D.C.
Or near $5 gas.
Or cancer.
I've been coming here for more than 50 years, including several of the 20 years I lived in the Twin Cities and had many state parks to choose from.
I used to come for fun – with a pack of young friends, loaded for campfire revelries that probably annoyed senior campers here for the peace and quiet of the forest. That's me now, and I apologize profusely for my irresponsible former self.
In between youth and advanced age, I came as a father, then a grandfather, though I wish those visits had been more frequent. Work tended to get in the way. And there were less honorable excuses. I wasn't as organized as I should have been to make sure camping was a fun, pleasant and exciting experience for the younger ones. I am happy with a shaded campsite, a fire, a good tent, good food, some books and occasional visitors who can tell stories. I'll fish a little and wander trails, but I know young people tend to favor lake life – boating and skiing and lots of toys – over my more sedate life in the woods.
When I first came here with young grandkids, I hoped they would love the forest as much as I did, the way Helen Macdonald tells it in "Vesper Flights," the book she wrote after the magical "H is for Hawk." It's in my camping book bag this trip.
"For children," she writes, "woods and fields and gardens are full of discrete, magical places: tunnels and dens and refuges in which you can hide and feel safe."
Born in Bosnia-Herzogovina, part of what once was Yugoslavia, Todorovic grew up in the industrial city of Venica, about 70 miles from Sarajevo.
Itasca is full of places where I can hide and feel safe, though one of my favorites, the Bohall Trail, is fenced off at the entrance. "Fire activity," a sign explains. A lightning strike? An illegal camp or cooking fire? Vandals? I haven't found anyone who can explain why I can't wander out to the pond turned sedge where there's a bench I can sit on and read or watch for critters coming for a drink, like a fat porcupine did years ago, sauntering by me as though we were passing acquaintances.
There's a bench at Mary Lake, too, near the end of the Wilderness Trail, and a fishing dock on Elk Lake, and the Old Settler's Cabin where I imagine myself the old settler, and of course the grand old Douglas Lodge with its roll-top desk, wicker rockers and big fireplace, and books on the mammals and birds and ferns of Minnesota. Those are my Itasca refuges, where I can hide and feel safe.
The restaurant, unfortunately, was closed mid-week. Staffing problems? So, no walleye dinners, no blueberry pie. But friends rescued me Tuesday night, deep frying bass they had caught that morning and topping that with chewy slabs of fry bread topped with blueberry pie filling. Two other friends had stopped earlier for a couple hours of storytelling, and they brought fresh-made rhubarb coffee cake. No danger of starving.
I've written before about how I value solitude, but the occasional visitor keeps solitude from becoming loneliness. Otherwise I've had owls and crows and jays to keep me company, and my books, and figuring out what I forgot this time: reading glasses and sunglasses. Years past, I've gone camping without a hot plate or fuel. After I quit smoking a pipe, I tended to forget matches.
I tried to leave behind unhappy thoughts, worries, regrets. As I motor along the Wilderness Drive, I listen to Bach and Mozart, not the news. I don't want to dwell here on our murderous gun culture or Russia's war or how much I'm spending on gas to come here. Or blood draws and scans and medicines. I do slightly regret missing the opening hearings before the Jan. 6 insurrection committee, partly because I'd like to compare that experience to watching the Watergate hearings 50 years ago.
But I'm here to relax, to listen to owls, to look for showy lady slippers and try once again to tell varieties of ferns apart. I sit by my fire and stare at the impossibly tall, straight pine just across from my campsite and wonder at all that it has endured and survived.
Chuck Haga had a long career at the Grand Forks Herald and the Minneapolis Star Tribune before retiring in 2013. He can be contacted at crhaga@gmail.com.