Chuck Haga: Giving thanks for people who 'say something'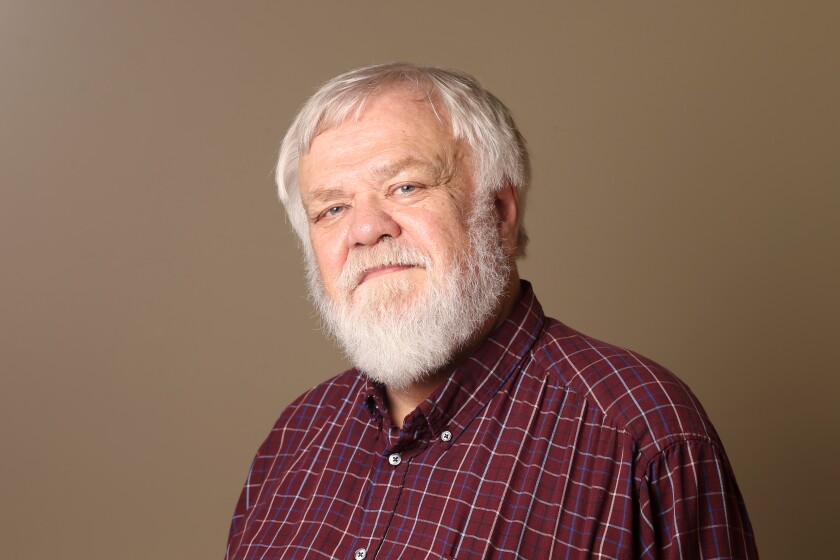 Among the things we could give thanks for this holiday season: On Nov. 22, authorities in Los Angeles arrested a 13-year-old boy before he could enter his middle school with an AR-15 rifle, 100 rounds of ammunition and a list of people he meant to kill.
What could have been yet another horrific school shooting in America was averted. And much of the credit goes to students who spoke up. They saw something, and they said something.
My faith in our ability to deal with the gun violence that plagues our nation, from private homes and public schools to places of worship, commerce and recreation, was severely tested when little was done following the killing of children on Dec. 14, 2012, at Sandy Hook Elementary School in Newtown, Conn.
Twenty kids, 6 or 7 years old, plus six adults who tried to protect them. I will never forget the pictures: beaming little kids, grouped as in a composite class picture.
Once again, we sent thoughts and prayers but did little else. We argued about mental health and arming teachers and especially about gun control and the 2nd Amendment. Citing broad public support, the U.S. Senate a month later took up a proposed assault weapons ban. It was defeated, 60-40.
The number of school shootings since is staggering, at least 30 this year resulting in deaths or injuries, USA Today reported on Nov. 14. That was the day a shooting at a California high school left two more people dead and four injured. The foiled attack six days later at the Los Angeles middle school likely would have added many dead to the unspeakable total. But several students overheard a spoken threat and alerted teachers. Sheriff's deputies found the unregistered AR-15 at the boy's home and arrested him.
In 2005, I spent months covering the tragedy at Red Lake (Minn.) High School and its aftermath. A student, 16, shot and killed nine people, including five students, before killing himself.
There had been signs: startling internet postings, behavioral issues. "He talked about death all the time," a surviving student said of the shooter, but other students described him as nice, friendly, if distant and "weird." He had few friends. Some who said they had heard him say violent things told authorities they had dismissed it as just talk.
Six months after the Red Lake shootings, a two-day "safe schools" symposium in Brainerd, Minn., drew 450 educators and law officers. They heard about a Secret Service study that examined 37 school attacks between 1974 and 2000. In most, some of the shooter's peers knew about the attacks before they happened. In one, students told investigators they hadn't come forward because they didn't want to be seen as "snitches."
In their anger and grief, parents from Sandy Hook created a program, Sandy Hook Promise, to help other communities avoid such pain. Two years ago, they brought their message here, meeting with area teachers, counselors and school officials. They talked about ways to prevent or respond to bullying, social isolation and depression, and the value of "Say Something."
Grand Forks Public Schools' Jody Thompson, associate superintendent for elementary education, is the district's safety and security leader. Staff, teachers and students all have been involved in training, he said, including lessons from the Secret Service study and Sandy Hook Promise.
"We talk about warning signs, and I think we've gotten past that concern about 'snitching,'" Thompson said. "Our students have been good about going to a teacher and saying, 'Hey, I'm worried about so-and-so,' or they saw something in social media that made them uncomfortable. Our students see what's happening around the country.
"And it's not just about a possible shooter. They will speak up if they see any kid in distress," knowing that bullying, depression and feelings of exclusion may fuel a violent incident.
In the absence of meaningful gun control or other measures to address this plague, I give thanks for that – and for those kids in Los Angeles who saw something and said something … and lived.
Chuck Haga had a long career at the Herald and the Minneapolis Star Tribune before retiring in 2013. He now writes for the Sunday edition of the Herald. He can be contacted at crhaga@gmail.com.