Chuck Haga: Getting to know these proud, hopeful, determined people
This year's community picnic will from 5-7 p.m. Sunday, Sept. 18, in University Park.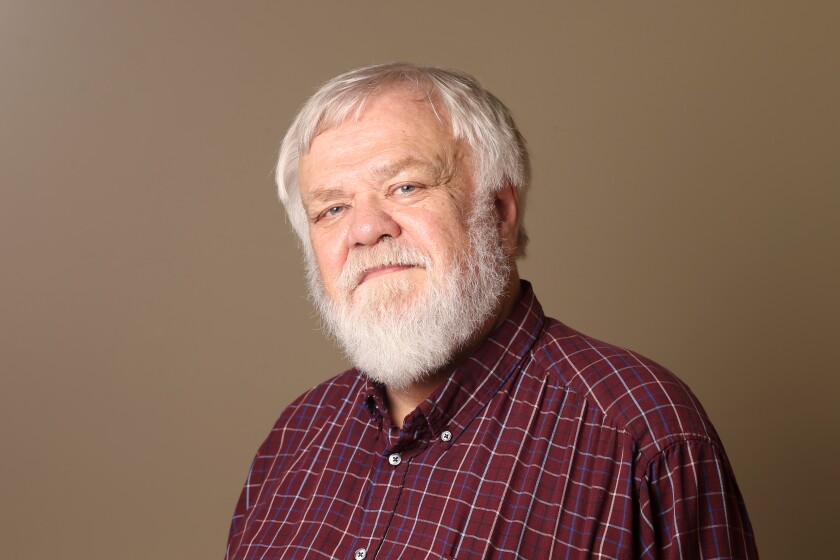 We are part of The Trust Project.
Of the people I've met at the annual Global Friends Community Picnic, my favorite has to be an older woman from Bhutan, a shy, gentle lady who told me her story through a young interpreter a few years ago.
We need to be able to work our way through this.
"I come from Bhutan," she said in her language. "I am 70 years old, and I am living with my son. I have two sons who are living here. One is in East Grand Forks.
"When I was a child, I worked in the fields. I was married when I was 14, and my husband was a farmer. I took care of the cows, chopped wood. We had rice and silk. We were a poor family, and it was a hard life, but I was happy.
"I have been here for six years. America is an easy place to live. I would like to speak more with people who speak my own language. That is what I miss. But I am not having to work now. I like to talk with the children and laugh with them. I am studying, too. I want to be a citizen."
I regret not getting to know her better, not hearing more of her story of repression and flight and coming to America. I wish I knew more about her life as a girl, a young woman, and how she is adjusting to life here.
Maybe I'll get another chance on Sunday, at this year's community picnic, 5-7 p.m. in University Park.
The idea has always been to bring people together, help people who have called this region home for generations mingle with New Americans recently arrived from homelands ravaged by war, famine and other disasters. Get to know your neighbors. Get to know them as fathers and mothers, as children, as uncles and grandmas.
Full disclosure, I've been a part of Global Friends since I returned to Grand Forks 15 years ago, first as a reporter writing about the refugee resettlement program, later as a volunteer and board member. I left the board a while ago, but I still look forward to the community picnic – especially one aspect of it.
About six years ago, I suggested that we invite one of the established ethnic groups here to serve as an honorary host for the picnic. That might encourage more community people to take part. And, I said, it would signal to the New Americans an important truth: that they don't have to give up everything they came from to become part of us.
Since it was my idea, we invited the Norwegian-American community to serve as the first honorary hosts, and they responded with enthusiasm – plus sardines and goat cheese for the smorgasbord. Two or three women wore their traditional bunads, and a Norwegian flag flew along with Old Glory.
In subsequent years, people not long separated from other countries joined us: Swedes, Germans from Russia, and people from Bosnia and Croatia, themselves only three decades removed from refugee status. And the oldest occupants of this land, Lakota and Ojibwe and other people of the American Indian community, took over host duties one year, sharing pageantry, traditional foods and history.
This year, it will be the Liberian community's turn to extend a welcoming hand to refugees from Somalia, Bhutan and other troubled places around the world. Leading them will be Reggie Tarr, who arrived in Grand Forks nearly 20 years ago, earned a degree in social work at UND and worked with several community groups. For his work in resettling other refugees, he was honored at a White House ceremony in 2016, the Herald reported.
"I know where they come from," he said then, talking about the families and individuals who fled impossible conditions in their countries. "I myself have taken that journey before. I know their needs, their concerns, their worries, and so this job has been the perfect fit for me."
It will be good to see Reggie again. And I look forward to talking again with Marina Kojic-Zepackic and her husband, Marko Kojic. They fled war in Bosnia and arrived in Grand Forks just in time to live through the Flood of 1997.
"It was a fabulous time to come here," Marina told me when she and Marko and others from southeastern Europe were honorary picnic hosts. "We came from war, with almost nothing and not speaking any English, and everybody was trying to be helpful. Then the flood, and we saw the people of the community helping each other."
I was lucky enough to travel when I was younger, which allowed me to meet interesting people from so many countries, and I have urged young people since to take advantage of travel abroad programs to further their education.
I've said many times: I am the son of an immigrant, and I look into the faces of these New Americans – proud, hungry, hopeful, determined faces – and I see my father.
Chuck Haga had a long career at the Grand Forks Herald and the Minneapolis Star Tribune before retiring in 2013. He can be contacted at crhaga@gmail.com.