Chuck Haga: Enjoy the time you have with your loved ones
When a friend recently lost her father, I told her that I envied the time she had with her parents.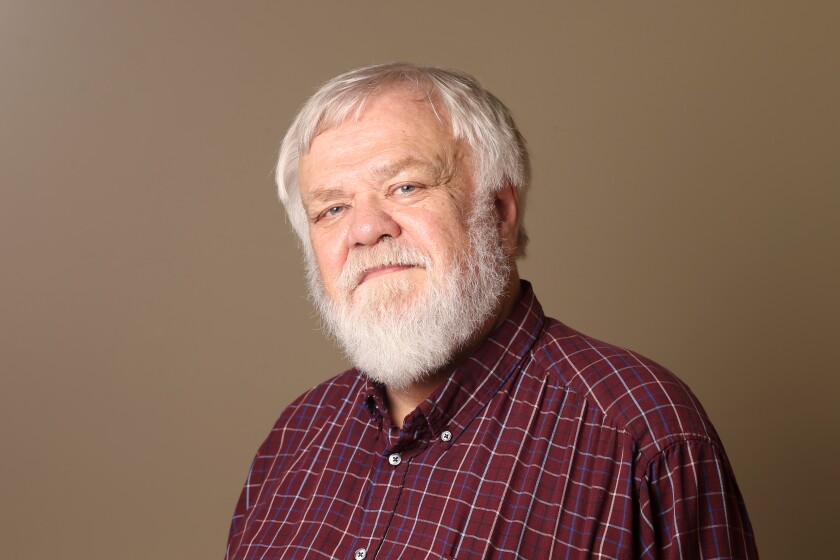 We are part of The Trust Project.
A friend lost a parent recently, her father. He was 84 and had lived a good life, she said.
I extended my sympathies and acknowledged that it hurts to lose a parent, no matter when.
But I also told her that I envied the time she had with her parents. They shared so much history. They had built traditions – a deer hunting camp, a favorite holiday, a long road trip. They had had time to talk and work through misunderstandings.
She got to ask the questions she was too self-absorbed to ask when she was young.
My mother died when I was 16. She had been sick for years, and I remember waking one morning and hearing my father and older brother laughing in the kitchen below. "Good," I thought. "She made it through the night." But she hadn't. Dad and Tom had been up all night, remembering, grieving, telling stories, crying … and laughing.
Three years later, when I was 19, my father died.
I remember the room I was in, the brightness of that summer day in Fargo, when an uncle appeared at the door and told me that dad had drowned in the Sheyenne River, which curls through Valley City and was the scene of so many good memories from my youth.
I remember the bus that took me home from Fargo. I remember that long ride, with me staring out a window and grappling with the thought I was alone.
The questions didn't come until much later, the questions never asked and now unanswerable. Why did he leave Norway, 18 years old and penniless, and come to this flat land in the middle of North America? What was life like in Norway when he was young? Did he miss the people and places he knew there?
How hard was it to leave his folks – the mother, I learned much later, who moved her bed next to his for the three days before he left for America because she feared she would never see him again? And she didn't.
Did he ever try to go back? His older brother did, a successful farmer who had come to America years earlier and returned two or three times to western Norway, where he was known as "the American."
What did he miss from home besides his mother, a brother and four sisters? When did America become "home"? Did it ever?
And my mother … what was she like at 16, at 21? Why did she choose my father? How did she do in school? What were her dreams, her disappointments?
Was she happy then? Did she laugh? She was sick most of the time I knew her. I don't remember a lot of laughter.
A few years ago, the curator of the county museum in Valley City posted a picture from the 1930s, a crowded street during some local celebration. There, at the center of the photo, were four young women, beaming as they strode together, side by side in the middle of Central Avenue: my mother and three sisters, my aunts. Mom was happy that day.
I know that my friends who lose a father or mother late in life had often struggled in the adult-to-adult relationship. They argued. They hurt each other. Maybe they never learned how to talk to each other.
Some of my friends have watched parents slide into the oblivion of dementia. "Do you know who I am?" What an agony that must be, to ask that of a mother or father and watch as the parent struggles to remember but can't.
I was spared that.
Someone recently sent me a few lines from George Harrison, the Beatle, about how becoming a father had altered his life.
"I think the first thing is I stopped being as crazy as I used to be," he said. "Because I want this child to have a father for a bit longer. Also, I think with a child around I can realize what it was like to be my father. At the same time, you can relive certain aspects of being a child. You can watch them and have all these flashbacks of when you were the kid."
I've been lucky in a way. I became a father at 21, and I've known my son for better than a half century. I've watched him become a father, and I'm both proud and a little ashamed to see how he has played that part in ways better than I did.
We talk, a little tentatively at times, reluctant to probe or go deep. But we're getting better at it.
And my father – I've learned some about him from relatives in Norway, including a story about him and a brother approaching the family farm, which by law had gone to the oldest son, and that man, my uncle Peder, scowled and said, "Here come two more mouths to feed." Dad and the brother left soon after for America, where – they were told – the streets were paved with gold.
"What was the crossing like, Dad? What did you think as you rode a train halfway across the new country? Did you think about your mother? Did you ever think you had made a terrible mistake?
"Talk to me."
Chuck Haga had a long career at the Grand Forks Herald and the Minneapolis Star Tribune before retiring in 2013. He can be contacted at crhaga@gmail.com.