Chuck Haga: Birthday wishes to Sid Hartman, my 'close personal friend'
Tough to forget the time Hartman, the longtime sports columnist at the Star Tribune, got in a car and drove away with Yankees legends Mickey Mantle and Whitey Ford.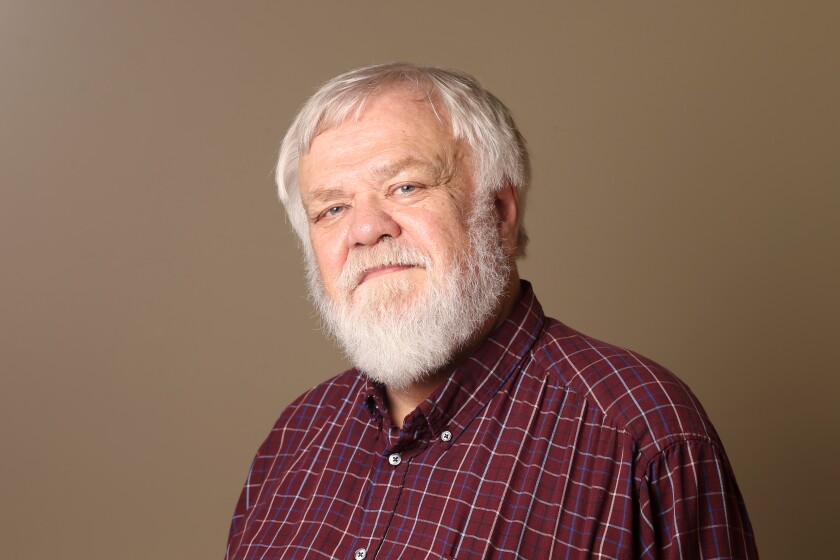 Happy birthday today to Sid Hartman, my "close personal friend," as he called tens of thousands of people whether he liked or even really knew them at all.
"Hey, South Dakota!" he'd shout at me as we passed in a hallway in the old Star Tribune building in Minneapolis 20 or 25 years ago.
Close enough, I figured, so I'd smile deferentially and respond, "Hey, Sid."
Sidney is 100 today.
He is still working, still writing, despite falling and breaking a hip three years ago. Many sports fans say Sid shouldn't still be working, writing his column in the paper and talking sports on the radio. His first byline appeared Oct. 28, 1944, and he has had more than 21,000 bylines since – stories and columns that demonstrated his work ethic and tireless cultivation of sources. Bobby Knight and other big names in sport always took his calls.
He has long faced criticism that he is egotistical and intolerant, dismissing as "geniuses" people who didn't agree with his fulminations. He was famous on the sports desk for a "creative" approach to spelling, and in recent years he has lost more than a few steps in his delivery.
But he is 100 today, so I'm saying "Happy birthday, Sid," and my present to you is forgiveness – not for placing me in the wrong Dakota, but for an incident that occurred in 1985, before we met.
A reader reminded me recently about that day. Going through a scrapbook, he had found a clipping of my Herald column from Roger Maris' funeral at St. Mary's Cathedral in Fargo.
Throughout my boyhood, I had been a New York Yankees fan. I studied box scores in the newspaper and bought a scorebook so when the Yankees were on TV on Saturday afternoon I could record the runs, hits and errors. In 1985, I still revered that pinstriped lineup of the late 1950s and early '60s, and there they were that snowy December day in St. Mary's: Whitey Ford, Bill Skowron, Bobby Richardson, Clete Boyer.
And Mickey Mantle.
I admired Maris, accepted him without asterisk as the man who in 1961 topped Babe Ruth as the home run king, and I gloried in his North Dakota roots. ( North Dakota, Sid.)
But I idolized No. 7. And as the service for Maris ended, I lingered in the choir loft-press gallery to watch Mantle walk down the aisle. "It moved me to see that he had cried – that he hurt – just as it used to hurt me to see him wince in pain or scowl in frustration," I wrote later that day. Then I hurried downstairs to the foyer, hoping to get outside in time to catch another glimpse of my grieving hero. But the casket and pallbearers blocked the way. And there, inches from me, stood Mickey Mantle.
I wanted to reach out to touch him, to talk to him, to tell him – what? That he was my boyhood hero? That I was sorry he had lost a friend, the competitor he had valiantly defended against an often disrespectful public (and press corps) in that chase for 61 in '61?
At the time, I thought I might have just said "Thanks," believing he would understand all that I meant: Thanks for trying so valiantly, "for failing sometimes, for playing hurt, for growing and maturing these last few years, for coming to Fargo, for crying for Roger, for saying on television that you loved him."
I didn't say anything, of course. I knew it wasn't the time or the place. And I knew that if he had turned to me with a look of scorn, I would have died. So I stood there behind him for a long minute and remembered.
I remembered him wincing as a trainer wrapped his damaged legs before a game. I remembered him struggling to beat out a single, then limping to the dugout as I scratched out his name and wrote in the name of a pinch runner. I remembered tossing my scorebook across the room when he took a called third strike.
And I remembered when it happened the way it was supposed to happen, when the game was tied and it was the bottom of the ninth, and the Mick swung deep, and I'd savor that unpretentious but glorious trot around the bases.
The pallbearers lifted Roger's casket and carried it out to the waiting hearse. I watched as they all got into cars for the ride to the cemetery.
Mickey and Whitey Ford climbed into a car with another man, whom they welcomed warmly.
Sid Hartman.
It should have been me. But I forgive you, Sidney. And from one of your many close personal friends in North Dakota: Happy 100th birthday.
Chuck Haga had a long career at the Herald and the Minneapolis Star Tribune before retiring in 2013. He now writes for the Sunday edition of the Herald. He can be contacted at crhaga@gmail.com.