Chuck Haga: Back together in classrooms, and it feels like ... learning
I like the spontaneity, the serendipity that comes when we're all in the same room.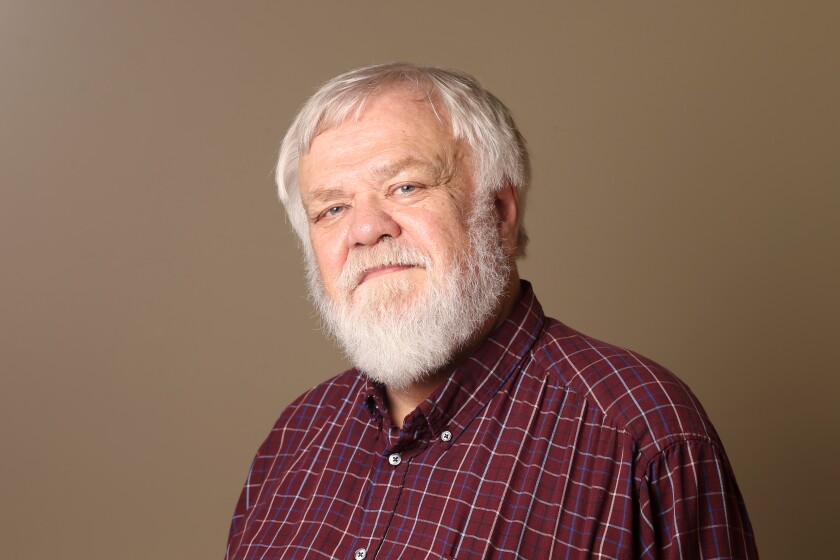 We are part of The Trust Project.
We'll have to see how my health and energy hold up this summer, but at the moment I'm on the schedule to teach two journalism courses at UND this fall.
As usual, I look forward to that assignment with enthusiasm, despite the disappointments and failings (mine and the students) of the previous semester. I see the names and faces and hometowns of the students who have registered already, and I see promise.
But please, COVID-19, let me see and interact with these new students in person.
Earlier this month, David Leonhardt of the New York Times wrote about how remote learning "effectively became a national policy" as COVID swept over the nation in the spring of 2020. Months later, schools in some parts of the country resumed in-person classes while schools in other regions stayed closed. That allowed academic researchers to conduct "a huge experiment, testing how well remote learning worked during the pandemic."
They consistently came to the same conclusion, Leonhardt wrote: "Remote learning was a failure."
According to one study, done by Harvard's Center for Education Policy Research, students who stayed home for most of the 2020-21 school year "lost (on average) the equivalent of about 50 percent of a typical school year's math learning during the study's two-year window."
Even if kids and teachers are able to go back to elementary and secondary school this fall with something like normalcy, the need to "catch up" will be substantial. It will take time, resources, patience and understanding.
And I fear the lingering effects of COVID restrictions will affect us returning to campus, too.
I led a project the past eight months that involved talking with more than 50 UND students, faculty and others about how the pandemic had affected the university experience. The response from students was mixed. Some really liked the flexibility of working from home, while others said they felt they had lost a big part of what college is supposed to be.
"I wasn't going to do any online schooling at all after my first year … because I didn't like it," one student told me. "I didn't get as much out of it. And I like people. I like learning from people, and I get a lot out of a professor if they're excited about what they're teaching. And so online, you don't get any of that. It has to be all you.
"And so it affected me last year a lot because all of my classes were online. So it was just kind of a 'You just have to do it. You've got to get through it.' … But it wasn't what I would have preferred. This year it's much better because we are on campus and I get to learn from my professors, which is nice."
Faculty members, too, had mixed feelings about remote learning, often depending on whether they were familiar with it before COVID-19 required everyone to go that route.
"I think our students have definitely felt challenged by the new classroom environments during the pandemic," one professor told me. "And the one thing I heard from them constantly is that they miss the community being on campus. They miss the opportunity to interact with their peers and see what their classmates were working on and doing. … They were really craving the chance to be in the same space."
Another professor said she had seen a larger number of students struggling with mental health issues, while another offered that graduate students seemed better able to "pivot" to the new ways of learning, but "some students really struggle (with) time management because they really have to be on top of their schedules."
Some students excelled at that, another teacher said. "I think they learned how to be adaptable. … I think they need the socialization … but we have learned there's some really good virtual platforms out there."
You would hear mixed reviews from students about my performance in the classroom, especially if they're there only because they need the three credits to complete a degree. But I much prefer working with them face to face, wrestling with their use of the language or practicing the art of the interview. I love seeing a light come on – "Oh, I get it now!" I only wish it happened more frequently.
But every semester, a few students actually engage in the course. They ask questions or offer opinions, which may lead to more questions and opinions, and it feels like … learning.
Yes, that can happen in a class set up to be partly or completely remote, with students chiming in from afar. I know that some UND faculty are especially adept at making that happen. And I understand that the business of higher education is going to push us in that direction more and more.
But just as I preferred to deal with people face to face as a journalist – to read their faces, hear the timbre and tone of their voices – I like the spontaneity, the serendipity that can happen when we're all in the same room.
Chuck Haga had a long career at the Grand Forks Herald and the Minneapolis Star Tribune before retiring in 2013. He can be contacted at crhaga@gmail.com.