Chuck Haga: At Itasca, with woodsmoke and memories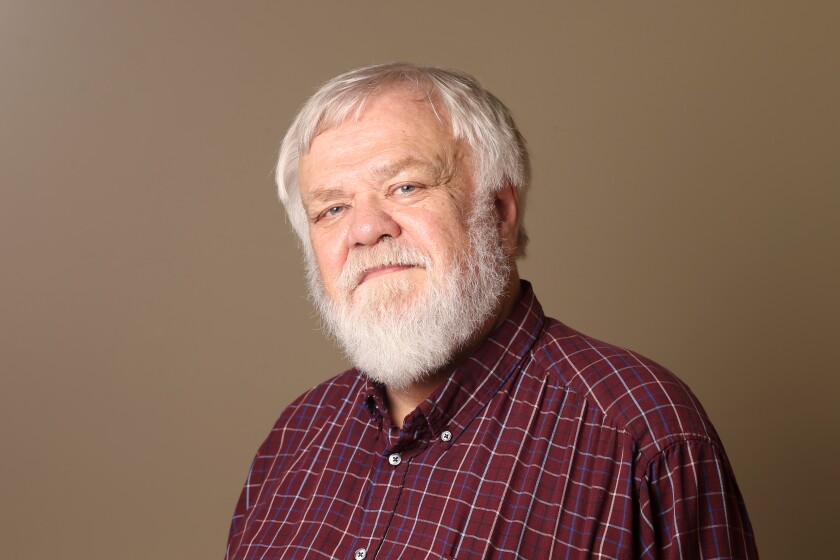 We are part of The Trust Project.
By the time these words see print (or light up a few computer screens), I should be having breakfast – Grape-Nuts cereal with blueberries or sliced bananas – at my campsite on the outer edge of Itasca State Park's Pine Ridge Campground.
I say "should be" because I'm writing before a Wednesday departure and the past few years have brought a degree of pessimism, not to say fatalism, and I wouldn't rule out having a stroke if I accidentally hear more than a few minutes of talk radio on my way.
But I have to escape. I need to flee, if just for a few days, the overwhelming, dispiriting uncertainties of our times: the pandemic, the election, the RBG-less Supreme Court, the ominous evidence of climate change. I will trade those constant worries for the more manageable uncertainties of our local weather, recalcitrant fish, my aging tent, my aging self.
I know I'll have to come back. I've applied for my ballot, and it may come while I'm away. I'll mail it in, trusting in my postal service and confident … well, hopeful … that my republic will weather the petulant storm. I am one citizen. I have one vote. I will cast it with glee, determination and just a little foreboding.
But getting back to breakfast among Itasca's great pines, survivors, too, of great windstorms: If I am with a swarm of friends or children who bear my last name, breakfast at camp is eggs and bacon and fruit and coffee, and maybe warm, homemade sweet rolls if someone is ambitious. Alone, though, I most need strong coffee, especially when it's 5:30 a.m. and 45-50 degrees and the fish beckon. The Grape-Nuts, softened slightly by icy milk and sweetened with berries, can wait until I've given up on the fish, which happens more often than not. (I make my casts and remember, though – a nice northern that struck hard off the dock below the lodge, a fine bass pulled from Mary Lake, and other moments with that indescribable sensation, the tug of a good fish on the line. Not often, but often enough to keep trying.)
This has always been my favorite time to escape to the woods, with cool, snuggly nights and bright, warm-enough days, trails littered with dusky leaves of fading red and orange and brown. You shuffle through the leaves on the trails and more leaves fall, as if heralding your approach, and throughout the park, morning and evening, comes the gentle scent of distant woodsmoke.
With luck, the mosquitoes will be gone and the ticks, too. School is in session, so there should be fewer children hollering, screaming, and chased by howling dogs and yelled at by flustered parents. Hey, I love kids, I respect mom and dad for taking them camping, and I adore most dogs. I gladly cede the park to them for most of the summer, when it is too hot, humid and noisy for me to sit beneath the pines and read. But in fall, I want the natural sounds of a northern autumn. I want to read about distant places. I want to sit and watch a fire die and brood, though that has been less satisfying since I quit smoking a pipe years ago. The pipe was company. It settled me.
My camping has been solo lately, for the most part. Many friends, the younger ones, favor a more active lifestyle at the lake or in the woods, hauling boats and kayaks around and embarking on long, exhausting hikes as if they were practicing to invade Canada. They run up hills and climb towers. One of my young friends, a dedicated angler, catches more fish than I do, but I forgive her because she shares the catch.
My grandchildren also favor lake getaways with lots of recreational toys, a more energetic experience than what I now offer, and I don't begrudge them that. I enjoy seeing pictures of them cavorting on beaches, tubing and water-skiing. They have been to Hawaii and played in the ocean. Emma, maybe 7 at the time, sent me a postcard featuring lovely flowers, plumeria I think, and on the back of the card she wrote, "Grampa, the flowers on the front were in my hair."
And I have old pictures of them secure in my head. They are 3 or 6 or 8 years old and beam as they display a sunfish caught off the dock below Douglas Lodge, or pick their way across the rocks at the Mississippi headwaters, or gaze wide-eyed at fireflies, or get a marshmallow to just the right color and consistency to make a perfect S'more. Morgan is 20 now. Maybe 15 years ago, at Itasca, I assigned her to go find me some pretty rocks. She went at the task like a forest ranger hunting emerald ash beetles and brought me a fine, varied collection. I have them still, Morgan's rocks. They are my Zuzu's petals. I sit at my campfire and remember.
Chuck Haga had a long career at the Grand Forks Herald and the Minneapolis Star Tribune before retiring in 2013. He can be contacted at crhaga@gmail.com.