Chuck Haga: Another thing I like is your lists of likes
People responded to last week's column, in which I offered a lengthy list of things I like.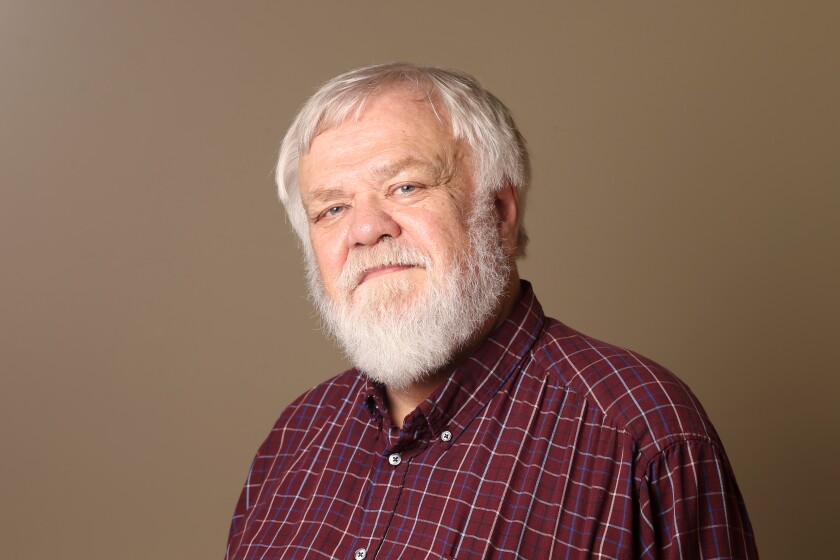 We make lists all the time: grocery lists, to-do lists, guest lists and all sorts of favorites lists – favorite movies, books, places, songs, foods. (This is rapidly becoming a list of lists.)
People responded nicely to last week's column, in which I offered a lengthy list of things I like, mostly simple and whimsical (blueberries, the music of Albinoni).
I turned to that device partly to get my mind (and maybe yours) off the ugly, unrelentingly depressing news of the day, from legislative inanity to war, the threat of nuclear war, climate disasters, the plight of refugees … and now the gunning down of more children. If just for a few minutes, I wanted to think about the classical beauty of 1940s actress Gene Tierney, a child's bright smile, a Straus waltz, a campfire, a good fish on the line.
I included a much shorter list of dislikes (wind, leaf blowers, cigarette butt debris), which drew a thoughtful comment from old friend and editor Laurie Hertzel: "It's good to have a longer likes list than a dislikes list."
Absolutely.
Several of you offered likes of your own, and I wanted to embrace many of them. "I like old books," Mary Jane Smetanka wrote, "the sound of a cello, dogs big and small, William Powell, the cardinal's morning song, cooking while listening to waiting friends laugh and talk, baseball, beer, hummingbirds, black tea with milk and sugar, walking, Myrna Loy, kale, coffee, green growing things, Sinatra, Ella … the list is long. Much to enjoy in this life."
Jeff Hauser, quoting a song, likes "Smoky old pool rooms and clear mountain mornings, little warm puppies and children and girls of the night."
Hanna Zmijewska-Emerson, a young woman from Poland who studied in Norway when I did 45 years ago, then came to America and made a career teaching Norwegian at the University of Minnesota, sent me a picture of one of my likes: Norwegian goat cheese and raspberry jam on thick, heavy bread. I need to visit Hanna again.
Andrea Isiminger sent what she called her short list: "A good detective novel on a rainy day. Chocolate-covered strawberries. Castles. Patrick Stewart's voice. Walking in nature with a friend. A view of snow-capped mountains from my window. The New Yorker fiction podcast. A dog softly snoring to lull me to sleep. (A great night's sleep.) Warm sand between my toes, accompanied by the sound of waves and seagulls (no people noise). Clouds. Sharing a bottle of good wine. Cheese! (And cheesecake.) Kindness. New Year's Day concert by the Vienna Philharmonic. Old photographs."
I like Andrea.
I like Jennifer Lu, too, a scientist and artist and musician and writer who spent a few months here in Grand Forks years ago as an intern at the Herald, and who sends me an occasional drawing based on a photo I've posted online, including one from Mary Lake at Itasca – another deep like. Jennifer didn't send a list, but she wondered about one of my dislikes: Shredded carrots in my orange Jell-O. "I feel like there's a backstory here," she wrote.
Not much. I generally don't like to mix foods. I like chocolate and I like nuts, but I don't like nuts in my chocolate chip cookies. No pineapple on pizza.
Gail Knutson cited "people smiling, honesty and integrity," excellent likes, while Ross Collins noted he dislikes "people who don't respond to my emails" and "those who think making jokes about old people is funny." (I responded to his email, and I heartily agree – now – that making jokes about old people is not to be liked.)
Peter Johnson cited a list of answers to the question "Why is life worth living?" which Woody Allen's character in "Manhattan" poses to himself as he lies on a couch: Groucho Marx, Willie Mays, the Second Movement of the Jupiter Symphony and Louis Armstrong's recording of "Potato Head Blues" – all make life worth living, Woody says. Remembering the scene "has helped me pull myself out of (a) funk," Peter writes. Excellent use of a likes list.
The first cup of coffee out of the pot in the morning, a reader offered. Another cited hand-written thank you notes. Another, the fragrance of baking bread and fresh-cut alfalfa. Yes!
My likes list should have included "thoughtful, intelligent and kind correspondents," and I could have cited Marcia Pederson as an example.
"I believe close to the top of my 'like' list would be the smell of the Earth after a fresh rain," she wrote. "One time when my daughter had moved to a city and she was lonesome for the farm, I sent her a little baggy with about a half cup of soil – with a note for her to add a tablespoon or two of water."
Thanks, Marcia. Thank you all.
Chuck Haga had a long career at the Grand Forks Herald and the Minneapolis Star Tribune before retiring in 2013. He can be contacted at crhaga@gmail.com.