Chuck Haga: 20 years ago today, confusion, fear, anger
It's been 20 years since 9/11. What have we learned?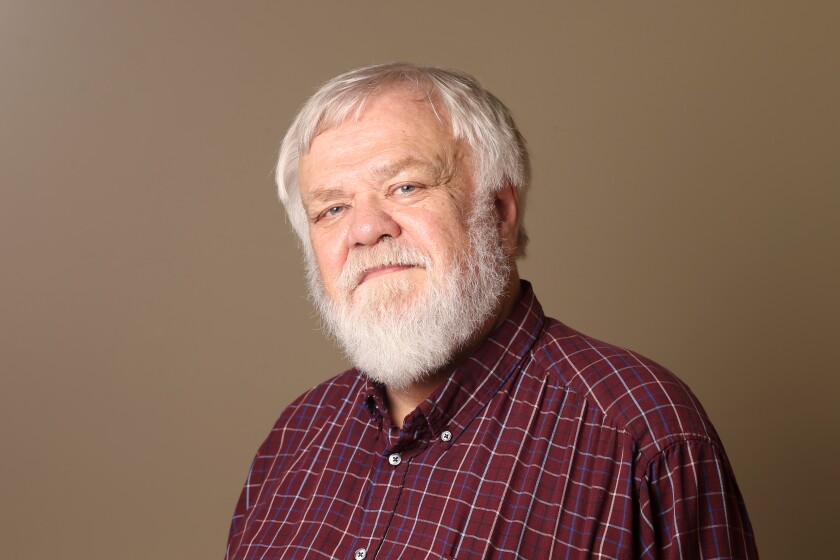 We are part of The Trust Project.
Since that September morning, 20 years ago today …
I think it was not long after the second tower fell that I first heard someone say, "Everything will be different now. Nothing will be the same."
We who were alive that morning would never again feel quite so secure in our country or abroad, never so certain that a better world was within reach. I had visited 22 countries on four continents by then, never felt particularly at risk in any – not even in then-Communist Poland and Czechoslovakia – but now I wondered whether I would ever see Egypt, Syria, Iraq. I had long dreamt of seeing Afghanistan's Khyber Pass.
I still can't look up at a jet suspended high above my city without remembering printed images of those jets poised like daggers moments before they struck the towers.
Since that sunny September morning, we fought a long and difficult war, and now we fight over how that war ended. We add that disputed chapter to the other chasms that separate us in what's been called "this dark era of division." We wonder what the world will look like when our grandchildren have grandchildren.
The 9/11 Commission report showed what we had done wrong or failed to do before the attacks, but it also urged us to more fully embrace our declared values. "We should offer an example of moral leadership in the world, committed to treat people humanely, abide by the rule of law, and be generous and caring to our neighbors."
Have we met that challenge?
"The arc of the moral universe is long, but it bends toward justice," Martin Luther King Jr. said, and if you counted yourself a progressive you had to believe in the promise – despite seemingly intractable racism, poverty, war and environmental degradation – that despite all that, something better lies ahead.
We repeat King's hopeful words now because we need to believe. We felt compelled to believe through the 1960s, even as Vietnam raged, as Bobby Kennedy and King himself were murdered, as cities burned and "four dead in Ohio."
In the predawn dark of a New Year's Day I watched as a mother bundled her toddlers against the cold to join others in marking the dawn of a new millennium. "Seeing the sun come up is hope," one young celebrant said as people gathered on Jan. 1, 2000, at a St. Paul church. "It's something solid. It's something you can count on."
I was to start teaching a college class in St. Cloud the night of the 9/11 attacks, but that was put on hold. Everything was put on hold. "Nothing will be the same …"
One of my assignments at the newspaper in the days immediately following the 9/11 attacks was to write what I felt at the moment. An editor handed me a sheaf of wire photos from New York City and told me to go sit in a room by myself, look at them and see if words might come.
My essay started this way:
"No matter how long we study them, the images are unfathomable. No matter how quickly we look away, they are unforgettable.
"Men and women in suits flee with their briefcases down smoky, debris-strewn caverns in the heart of a great city, their eyes wide, mouths agape, and we understand that power and privilege are precarious. Soot-smooth faces crease and cake with tears, and we see that innocence is no protection against zealotry."
I stared at the pictures and thought of pictures I had seen of Berlin at the end of World War II. Here, too, was "iron twisted by heat and stress, concrete blackened by fire, all of it heaped high by lunacy. It dwarfs the men and women who step gingerly from slab to jagged slab, searching, scrambling after life."
I wrote of the "precious, honest photographs" held or posted by relatives of the missing, of the "disheveled, mud-caked firefighters, like so many Marines on a distant Pacific island," who "with purpose and reverence" raised a U.S. flag on a pole jutting from the remains of the World Trade Center.
We were confused, fearful and angry – vengeful – in those first days. Away from Ground Zero, I wrote, "other searchers sift through records, rental cars, hotel rooms and a scorched field in western Pennsylvania, looking for clues and evidence, determined that no one who could do such wrong will sleep long in safety."
Since that September day, 9/11 has become history. I'm not sure what it teaches us, what it and the 20 years of aftermath possibly could teach us in "this dark era of division," during which history itself has become a bitterly contentious front.
I think of the dead of that day and the 20 years since, our dead and the dead and displaced of other lands, and I fall back on what John Hersey in "Hiroshima" had Mr. Tanimoto keep repeating to himself as he, overwhelmed by the carnage wrought by the atomic bomb, tried to help survivors, their burned and slimy flesh sloughing off in his hands.
"These are human beings."
Chuck Haga had a long career at the Grand Forks Herald and the Minneapolis Star Tribune before retiring in 2013. He can be contacted at crhaga@gmail.com.