Bender: Those lost North Dakota emails belong to you
"It's obvious that whatever was deleted was deemed more harmful than any heat the deletions might bring. In Wayne Stenehjem's case, Liz Brocker read the tea leaves correctly. Stenehjem's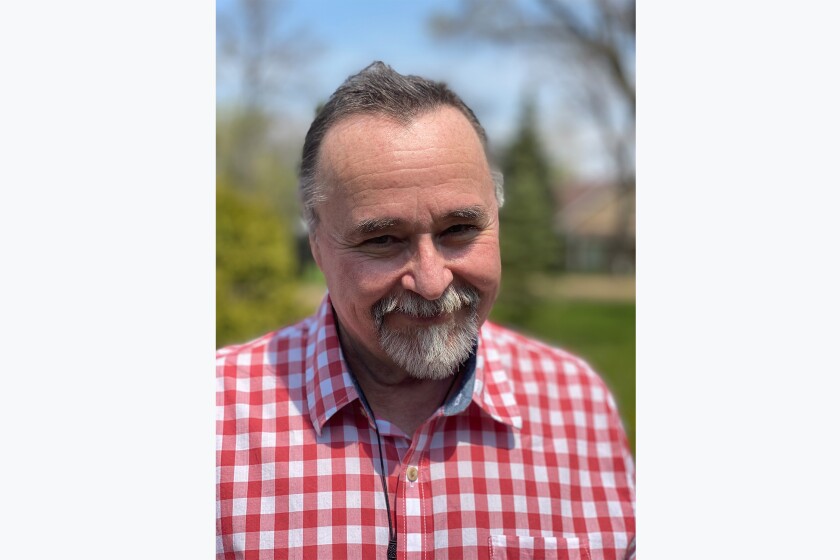 We are part of The Trust Project.
It's ironic that one of the friends to journalists, the general public, and North Dakota Sunshine Laws, should fall under suspicion after his death. After his sudden passing in January, Attorney General Wayne Stenehjem's emails were ordered scrubbed by his spokesperson Liz Brocker.
Did I say Stenehjem's emails were deleted? I meant yours — your emails were deleted. Those were public records, and, well, you're the public. They work for you. You elected them. You pay their salaries.
It was no accident, no misunderstanding. Brocker told an IT director, "We want to make sure no one has an opportunity to make an Open Record request for his emails, especially as he (Stenehjem) kept EVERYTHING."
Stenehjem's account was wiped on Jan. 31, three days after his death. After her actions came to light, Brocker resigned.
A chain of emails released by North Dakota Attorney General Drew Wrigley on Monday revealed that office spokeswoman Liz Brocker asked the office's information technology director to delete former
The obvious question is what did they have to hide? It's the same question one might ask about North Dakota State Sen. Ray Holmberg, whose series of text messages with a man jailed on child pornography charges somehow went missing. And, then, of course, there are the deleted messages between Donald Trump's Secret Service agents on Jan. 6.
In each case, it's obvious that whatever was deleted was deemed more harmful than any heat the deletions might bring. In Stenehjem's case, Brocker read the tea leaves correctly. Stenehjem's replacement, Drew Wrigley, has chosen to simply look the other way. One scribe even went so far as to suggest that Wrigley is some kind of hero whistleblower. Oh, please. He was covering his rear end. Knowing what he knew, he was obligated to reveal it. But apparently, that's where his sense of obligation stops. Move along, folks. Nothing to see here.
So, Stenehjem exits under a cloud.
Attorney General Drew Wrigley is the hero of this story, not the villain.
I imagine that most folks who met Stenehjem liked him — I did — but I didn't always agree with him. He once ruled that he, personally, hadn't violated o pen meeting laws by meeting with Trump's EPA Administrator Scott Pruitt behind closed doors in Fargo. Which is akin to a judge facing charges and making himself the jury. It'd be hilarious if it hadn't been so blatantly self-serving.
Make no mistake, Stenehjem was a political animal, and for all the openness he demanded of governing bodies in North Dakota, he was loath to do interviews with the media. Brocker blocked them like a tackle for the Green Bay Packers. He didn't want to answer hard questions from people such as KFGO's Joel Heitkamp, who was rebuffed time and time again when he asked Stenehjem to explain why he'd signed on to any number of dubious lawsuits, including one that would have hurt North Dakotans dependent on the Affordable Care Act. He was looking out for his party, not for them.
Now, North Dakota lawmakers are investigating a $1.8 million cost overrun on a building leased by the Attorney General's Office under Stenehjem. By the way, that's your money, taxpayers. Your records, your money.
How many times do we see this from our public servants? They assume public office and begin to think they're too important to be held accountable. They forget that they work for you, that you're the boss. However, they've read the tea leaves correctly. As long as they run for office under the Republican banner, they'll keep getting elected. When you vote for them, they'll hear this message — "Keep doing what you're doing."
In the cases I've mentioned, wrongdoing is glaringly obvious. It's not a Democrat-Republican thing, it's an illustration of the reality that when one party becomes omni-powerful, they arrogantly begin to believe that they're untouchable. So far, it looks like they are. And the more arrogant they become, the dumber they seem to become. In an effort to protect Stenehjem's legacy, Brocker tarnished it — unless of course, what she sought to hide is much worse than the stain of a cover up. Someone needs to add a question mark to Stenehjem's tombstone.
The reasons for Holmberg's suspicious behavior will likely play out in court. The Secret Service may be able to dodge accountability under the guise of national security even though it's undeniable that what took place on Jan. 6 was a planned coup. It seems like they're trying to protect the ringleader.
I hate to see people such as Stenehjem and Holmberg's reputations tarnished — overall, I believe they've served the public interest well — but they made their beds. Drew Wrigley may not bow to public pressure, but ethically — remember ethics? — he's become, at the very least, a willing bystander to a cover up. It's an ignominious beginning for the top law officer in the state.
Ladies and gentlemen, that's your government. Yours. Embarrassing, isn't it?
Tony Bender writes a column for newspapers in North Dakota. This column does not necessarily reflect the opinion of this publication, nor Forum Communications ownership.