Farm bill plan advancing, but its future unknown
REDWOOD FALLS, Minn. -- Top agriculture members of Congress can be ready with a backup farm bill quickly, but it is not clear if it ever will see the light of day.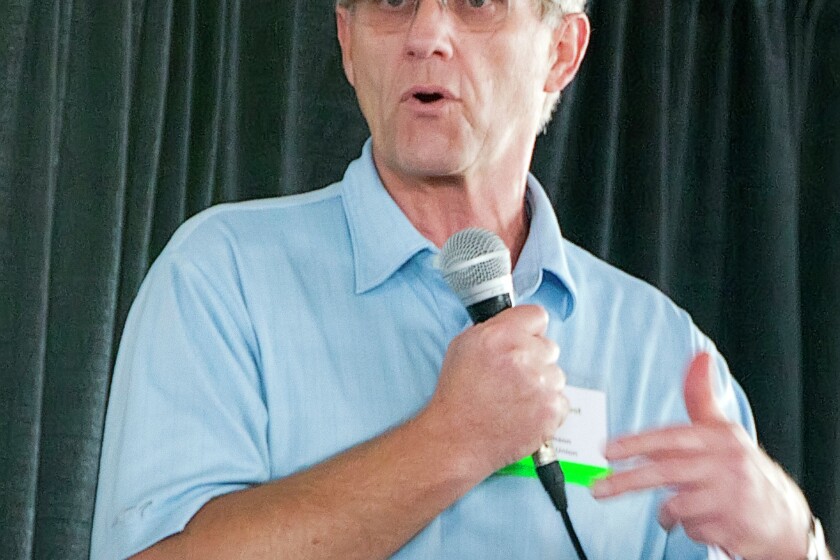 REDWOOD FALLS, Minn. -- Top agriculture members of Congress can be ready with a backup farm bill quickly, but it is not clear if it ever will see the light of day.
U.S. Rep. Collin Peterson, a Democrat representing western Minnesota, is one of the four negotiating what could be a set of new federal farm policies, which he said could be honed within a week.
"All I can do is speculate on what's going on," he said Tuesday at Farmfest, an annual southwestern Minnesota gathering of all things agriculture.
The question about what will happen with the farm bill, to fund agriculture programs for five years, is unanswerable at this point because of a split among House Republicans.
"This is unchartered territory," U.S. Rep. Tim Walz, a southern Minnesota Democrat, told hundreds of farmers attending a Farmfest farm bill forum.
A variety of national and state farm bill experts said a group of far right-wing Republicans opposes the bill, which raises doubts about whether the Republican-controlled House can pass any compromise reached with the Democratic-controlled Senate.
Senators long ago easily passed their version of the farm bill. The House defeated one on its first try this year, then came back and passed one without the a section that funds food stamps and other such programs. The nutrition and farm bills were merged in the 1970s to obtain both urban and rural support for the two measures.
The House is to take up a food stamp bill when it returns from a five-week vacation in early September.
Peterson said House Speaker John Boehner, R-Ohio, promised him that he would appoint farm bill negotiators right after that vote, no matter how the vote comes out.
Sens. Amy Klobuchar, D-Minn., and John Hoeven, R-N.D., already have been appointed two of the Senate negotiators and Peterson, as the leading House ag Democrat, will be part of the House team.
In the meantime, Peterson, the House ag chairman and the two top ag senators have been talking about what could come out of negotiations.
"I know what the final bill is going to look like," Peterson told farmers Tuesday. "I can't tell you what it is going to be."
Later, however, he said it would be much like policies discussed last year, so few surprises would be likely.
But, Peterson added, more than any time during his time in the House he does not know what will happen, mainly because winning a House vote is uncertain.
"It is more likely that we have an extension (of current law) than we get this bill done..." said Peterson, the top-ranking House ag Democrat. "I hope I'm wrong, but we will see."
Sen. Al Franken, D-Minn., said an extension would be "a disaster." New laws, including provisions he wrote to help farmers' efforts to boost energy production, are needed, he said.
Peterson said he could accept a two-year extension, saying that no farm bill can pass next year since it is an election year.
President Roger Johnson of the National Farmers Union told the Farmfest crowd said "they have plenty of time" because "the drop dead date really is the first of the year."
Peterson quoted Boehner as saying: "We have to let this play out."
The biggest dispute in the farm-nutrition bill is how much to cut food stamps in the next 10 years. Senators voted to chop $4 billion, but House Republicans now want to cut 10 times that amount.
Because of the GOP food stamp stance, Peterson said, "I can almost guarantee you the majority of Republicans in the House will oppose" what comes out of negotiations.