Air Force nurses deployed to North Dakota to address hospital staffing crunch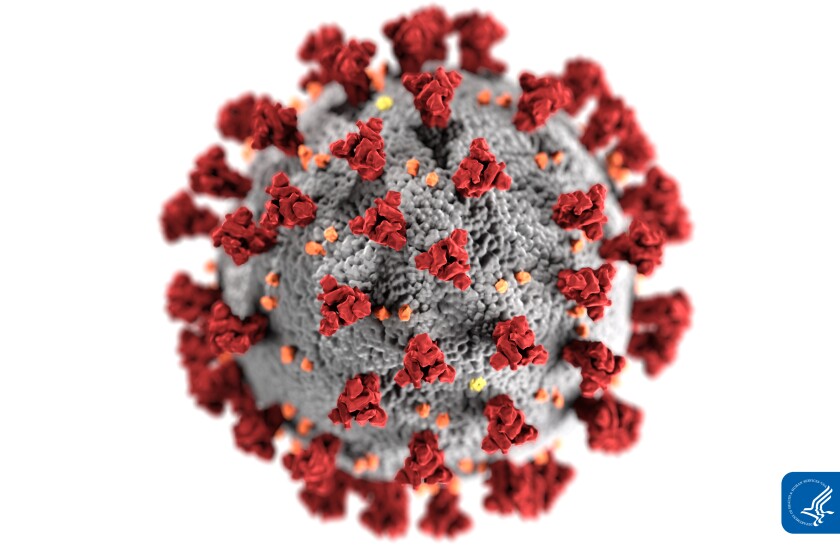 BISMARCK — With North Dakota leading the nation's surging COVID-19 outbreak, 60 medical personnel from the U.S. Air Force have been deployed to help relieve the state's hospital staffing crisis.
The team consists primarily of nurses and will divide into specialty units to assist staffs at medical centers in Minot, Bismarck, Fargo and Grand Forks. The relief effort comes after the Federal Emergency Management Agency fulfilled an aid request submitted by Gov. Doug Burgum, according to a press statement released Thursday, Nov. 19.
In addition to the military nurses, the Department of Health has contracted with a temporary staffing agency that will provide another 60 civilian nurses for work in hospitals and nursing homes beginning this weekend.
"With hospitals projecting a surge in COVID-19 patients in the coming weeks, we're deeply grateful to the Department of Defense and FEMA for granting our request for additional resources to help save lives and alleviate the immense pressure on North Dakota's hospitals and long-term care facilities," said Burgum in the statement.
In a further sign of the state's overburden health care system, Sanford announced earlier this week that it is preparing a 20-bed COVID surge unit to be staffed by traveling nurses. The facility is expected to open next week.
The Air Force personnel will be deployed to North Dakota on Saturday and are expected to begin work in major hospitals early next week, joining 167 nurses in the Department of Health's COVID response team. The new arrivals will help staff Trinity hospital in Minot, Sanford and CHI St. Alexius in Bismarck, Altru Health in Grand Forks, and the Sanford and Essentia hospitals in Fargo.
North Dakota's strained hospital system cleared some new space in its COVID-19 units this week as virus hospitalizations dropped for the fourth day in a row Thursday, descending to 276 people. But even with the recent dip, COVID hospitalizations have converged with strains on health care staffing and high noncoronavirus admissions, leaving the state with an extreme shortage of staffed beds.
Some of the hospitals awaiting reinforcements were almost completely exhausted of staffed ICU beds on Thursday morning. There were seven available intensive care beds and 187 regular inpatient beds in the whole state, according to the Department of Health's latest figures , with just one ICU bed left in Bismarck and one left in Grand Forks. Between Fargo's three hospitals, North Dakota's most populous city had a total of three ICU beds and a single inpatient bed.
North Dakota reported 10 new COVID-19 deaths on Thursday as a large batch of new positive tests brought active cases back above 10,000.
And as a fall wave of the pandemic has shattered previous national new case records in the last three weeks, North Dakota has held its place as the worst per capita outbreak in the country. The state has reported more COVID-19 cases and deaths per capita than any state in the nation over the last week, according to the Centers for Disease Control and Prevention .
With an average of 13 reported deaths per day this month, November is on track to be by far the deadliest month of the pandemic in North Dakota. Of the 795 virus deaths that North Dakota has reported since the start of the pandemic, 524 have come since the beginning of October. The 10 deaths recorded in the Department of Health's latest report came from eight different counties, with single deaths in Bottineau, McIntosh, Mountrail, Pembina, Sioux and Stutsman counties, and two deaths in each Burleigh and Ward counties.
On Thursday, the Department of Health reported 1,386 new COVID positives, for 10,131 active cases statewide:
Cass County, which includes Fargo, disclosed 302 new cases on Thursday. The county now has 1,703 active positives, making it the largest hot spot in the state.

Burleigh County, which encompasses Bismarck, reported 140 new cases. The county has 1,427 residents known to be infected with the virus.

Grand Forks County reported 181 new cases and now has 1,104 active positives.

Ward County, which includes Minot, reported 74 new cases and now has 1,105 active positives.
About 14.6% of the 9,498 residents tested as part of the latest batch received a positive result, but 22.3% of residents tested for the first time got a positive result.
North Dakota does not report a seven-day rolling average for positivity rate, but Forum News Service calculated the rate to be 14.7% for all residents tested and about 22.3% for tests taken on previously untested residents.
Readers can reach reporter Adam Willis, a Report for America corps member, at awillis@forumcomm.com.
As a public service, we've opened this article to everyone regardless of subscription status. If this coverage is important to you, please consider supporting local journalism by clicking on the subscribe button in the upper right-hand corner of the homepage.