5 things to know today: Tech Accelerator, ATM thefts, contact tracers, Mayville State football, Kelley Palmiscno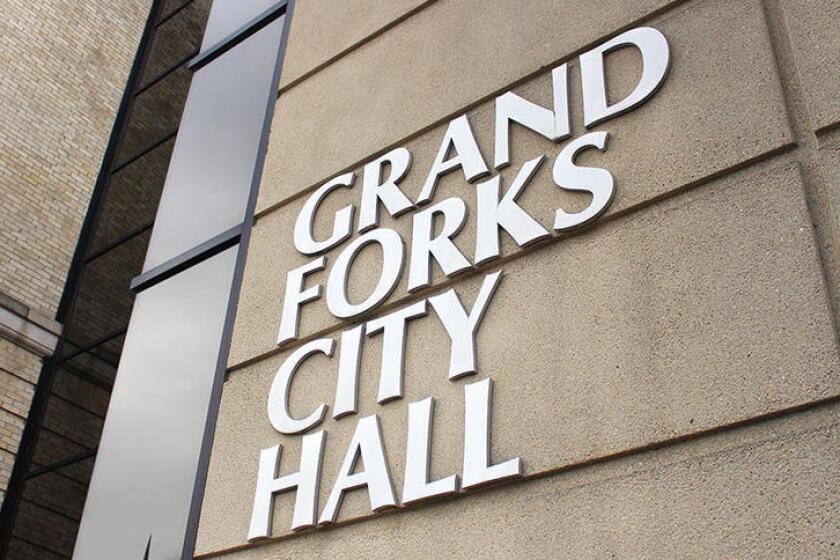 1. City faces a setback as federal funding request for downtown Tech Accelerator denied
Plans for the city to turn the Herald building into a tech accelerator have been dealt a setback, as the city's application for programming funds has been denied.
At a Growth Fund Committee meeting on Monday, Sept. 28, Grand Forks City Administrator Todd Feland told committee members a $600,000 application for a U.S. Economic Development Administration "Build to Scale" grant has been denied.
2. Two men face federal charges for ATM thefts across North Dakota
Collin Michael Grosz, 26, and Jacob Todd Stein, 26, face federal charges for several successful and attempted ATM thefts in fall 2019. Stein faces additional charges for thefts taking place in the spring.
3. Mayville State football has second-straight game impacted by coronavirus concerns
For the second week in a row, the Mayville State football program has had a game impacted by coronavirus concerns.
On Sunday, Valley City State announced its Oct. 3 game against Mayville State has been postponed.
Valley City State athletic director Jill DeVries said the schools have tentatively rescheduled the game for Nov. 21.
4. COVID contact tracers: 'We're not out to get anybody'
They've been sworn at and hung up on. Some of the people they're calling refuse to answer their questions.
For contact tracers in North Dakota who are trying to minimize the spread of COVID-19, those occurrences used to be infrequent.
Now, they're happening dozens of times a week, according to Brenton Nesemeier, state health department field epidemiologist and director of field services, who works out of Fargo.
5. The love of furniture: 5 Questions for Kelley Palmiscno
For 5 Questions this week, the Herald speaks with Kelley Palmiscno, who, along with her husband, Steve, runs Picks, a home decorating shop located at 1224 S. Washington St., in Grand Forks.