5 things to know today: support for first responders, UND football, Ray Richards Golf Course, student debt relief, Cavlandic Trail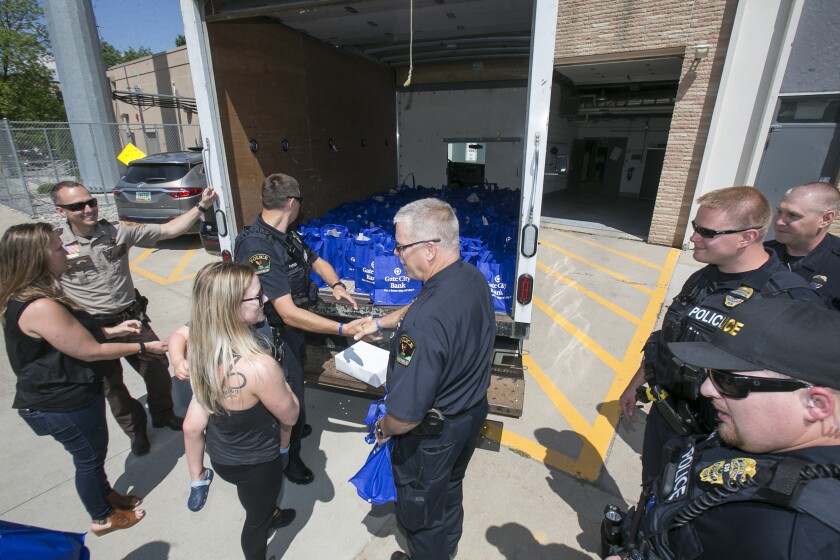 1. Cards, treat bags make local first responders' day
When Lauralee Tupa and Kimberly Hagen put out the word last week on social media asking community members to pen a note of support for first responders, they figured they'd get a few dozen responses.
2. Valley to Summit: UND football returns to campus starting next week
To start this month, UND has opened Ralph Engelstad Arena and the Betty Engelstad Sioux Center as the campus begins the process of bringing athletes back to its facilities following the lengthy coronavirus shutdown.
3. UND targets June 20 for reopening of Ray Richards Golf Course
UND's Ray Richards Golf Course will be accepting tee times later this month for the first time in four years. UND announced Thursday, June 11, that the nine-hole course will reopen to the public at 7 a.m. Saturday for disc golf, with a hope of opening the regular golfing course June 20.
4. Student debt relief company ordered to give refunds, cease business in North Dakota
North Dakota Attorney General Wayne Stenehjem has ordered Student Loan Services LLC to issue refunds to customers in the state and to stop doing business here. The California-based student debt relief company is not licensed in North Dakota, and Stenehjem says it may not operate in the state until it is in full compliance with the state's licensing law.
5. Improvements on Cavlandic Trail near Cavalier, N.D., under way
After two decades of use, the Cavlandic Trail in Cavalier is getting a facelift, and its pavement should be ready for runners, walkers and cyclists to pound next month. The 6.5-mile paved trail, which runs between Cavalier and Icelandic State Park, is about 20 years old and the asphalt was cracking in some spots, said Kyle Gagner, a member of the Cavlandic Trail Association.