Vaccinations in Grand Forks County continue, but COVID numbers tick back up
Grand Forks County is leading the state in the push to have 60% of the population vaccinated. The county sits at 8.5% of that goal, and is followed by Cass County at 7.4%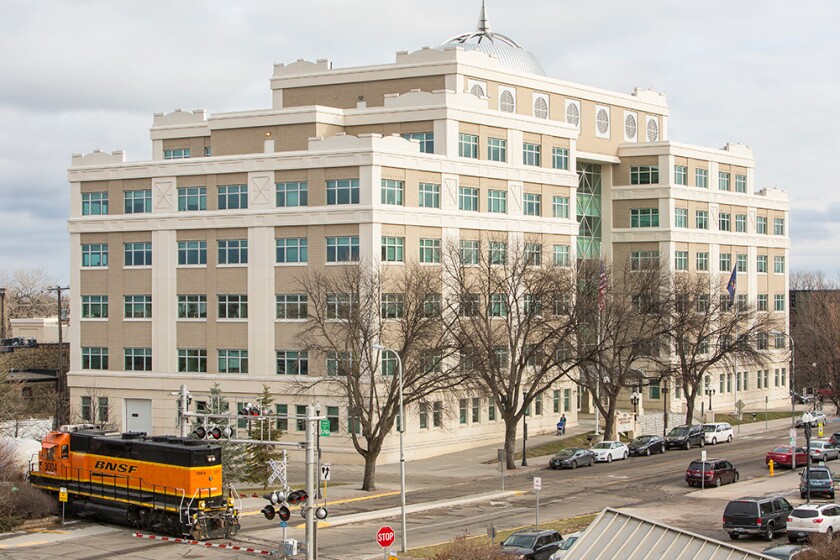 Progress is being made in Grand Forks County's efforts to vaccinate its population, but the goal of having 60% of residents vaccinated – the number needed for herd immunity – is still a long way off.
According to Debbie Swanson, director of public health, just over 15% of people eligible to be vaccinated have received at least one dose of the coronavirus vaccine, and 8.5% have received both of the required two doses. Overall, the number of coronavirus cases has trended down, but there has been a recent spike, Swanson said at the Grand Forks County Commission's regular meeting on Tuesday, Feb. 16.
"COVID is still here. I think we need to remember that," Swanson told commissioners.
The county health officer's dashboard, which tracks coronavirus cases and is then used to assign a color-coded risk level to the county, hit the "green," or lowest, risk level on Wednesday last week. The risk level was upgraded to yellow after cases climbed over the week, including 12 in one day.
Grand Forks County is leading the state in the push to have 60% of the population vaccinated. The county sits at 8.5% of that goal, and is followed by Cass County at 7.4%. Statewide, 6.6% of residents have been vaccinated in the race to build herd immunity.
In other commission news:
The Public Health Department has hired a school nurse to begin working in the Larimore/Emerado school districts. Previously, the commission set aside CARES Act money for that purpose, but finding staff took a long time. Two additional staff members also have been added for the Grand Forks County Correctional System.
Kari Goelz, the county's emergency manager, has made arrangements to keep a large truck and incident command trailer at Grand Forks Air Force Base. Sheriff Andrew Schneider told Goelz he is not able to accommodate storing the trailer anymore. Plans are being made to store the state Department of Emergency Services incident response vehicle at Grand Sky in the future. Not having a dedicated storage space for the vehicle means potentially having to send it back to Bismarck. There are only four such trucks and trailers in the state, and Goelz said she doesn't want to rely on waiting for one from Fargo, should it be needed.
The commission delayed until mid-March a discussion about reopening closed-off county property, including the fairgrounds. The delay is meant to gather more information on COVID variants, and to see if cases will spike again. Should the property be reopened, specific language about canceling events may need to be included in contracts for entities that use the space, such as car races, which could begin in April.
The commission accepted Riley Brothers Construction's bid of more than $800,000 for the replacement of two bridges with box culverts in Grace Township. There also is a bridge in Walsh County that needs replacing, and the repair project would be a joint effort between the counties. The project is slated for summer of 2021, and will be covered by a bridge bundling grant.
At the request of the highway engineer, commissioners signed off on a contract that will allow the county to be reimbursed by FEMA for funds spent to repair damage from flooding that took place from late June to early July last year.
A special meeting will be early next week to hear about bids for a construction project at the county courthouse and for the State's Attorney's Office. The date has not yet been set by the commission.