UND, city of Grand Forks continue to grow partnership
Bus program, Herald building among the key elements, leaders say.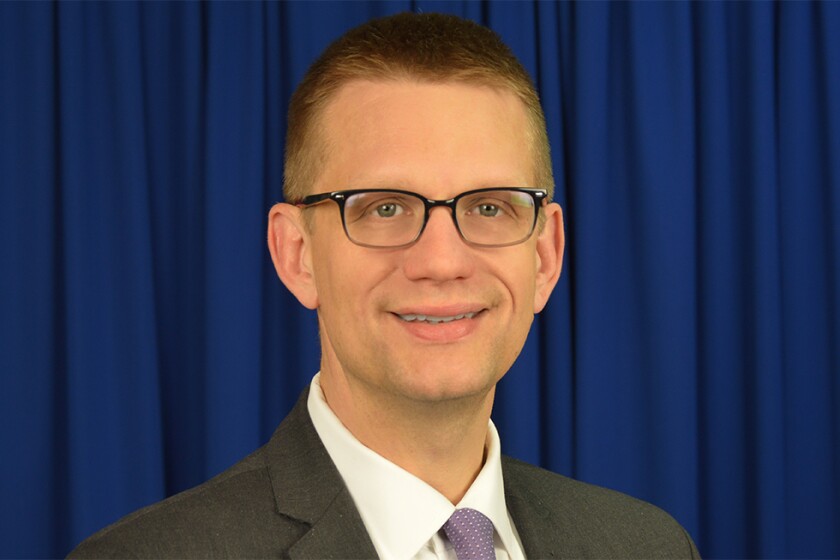 UND and the city of Grand Forks are continuing to build on their town-gown relationships through new partnerships and new investments.
City Administrator Todd Feland and Meloney Linder, vice president for marketing and communications at UND, presented to the Greater Grand Forks Economic Development Corporation Thursday morning to discuss some of the initiatives being worked on by the entities.
Linder, who has been at UND for a little over a year, said she has been in many cities that claim to have a good city-university relationship. But in Grand Forks, she said, the city-UND relationship is real and deep.
"It's different here," she said. "We walk the walk."
UND and the city are moving forward on their public transportation project. The program will begin next fall and will include three new heavy-duty buses. The city will take over bus routes for UND beginning in August 2020; the process will be cost-effective for UND and the city, Feland said. UND has buses that are around 30 years old and this will allow new buses to come onto campus and serve students. With the newly purchased buses, UND will pay 20% of the cost while federal funds will take care of the rest.
Linder said UND is excited about the partnership, which has been in the works for some time now.
The city and the university also are seeking to expand the Coulee to Columbia project, which was started in 2018 by former UND President Mark Kennedy to revitalize the area along University Avenue from the English Coulee to Columbia Road. So far, extensive roadwork has been done on the road and new buildings also are planned, including a new Memorial Union and a new business school.
Now the partners want to take the project further with mixed-use developments. The developments would bring more commercial businesses to the campus area, while also having some sort of housing element to attract students to stay on campus.
With the city's recent purchase of the Grand Forks Herald building, Grand Forks and UND are looking for ways to utilize the space. The Herald staff remain in the building as renters, but the city is considering ways to fill out the remaining area.
Linder said the university is committed to having programming downtown in the Herald building, whether through graduate courses or continuing education programs. Linder said there could be more programming down the road, but nothing additional has been finalized at this time.
Feland told attendees at the meeting that he believes residents can help shape the future of the community, "either in positive or negative ways." He also said that "in local government, if you can work with partners, you can do incredible things."