Turtle Mountain quarantines inmate who tested positive for coronavirus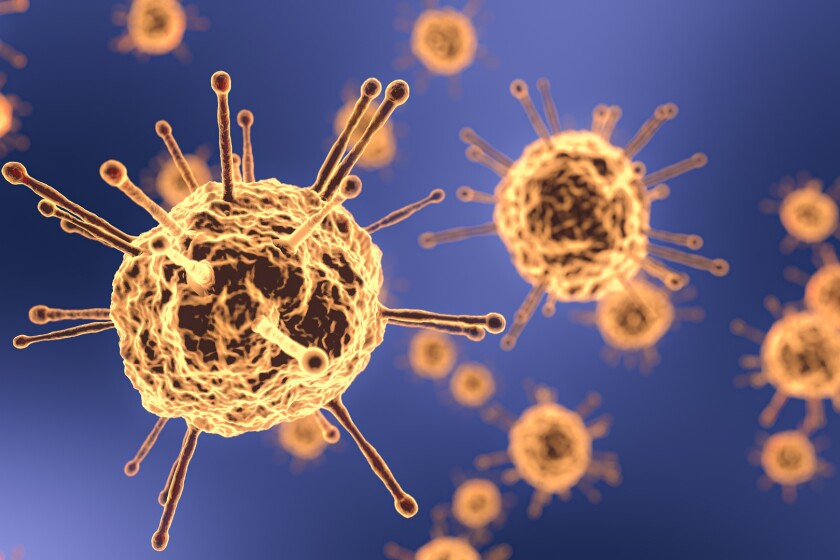 The Turtle Mountain Band of Chippewa Indians is quarantining a person who tested positive for coronavirus earlier this week.
A sick inmate at the jail in Belcourt, N.D., was taken to a nearby medical center on Wednesday, May 13, where he later tested positive for COVID-19, the disease caused by the virus. Leaders there later tested all of the inmates, police, public defenders and other administrators who were at the jail on Wednesday. The tests yielded no further positives, according to a May 14 press release published by the Ojibwe band.
But the inmate, who the release describes as "he," reportedly couldn't be quarantined at the jail because he was not healthy enough to remain there, and quarantining at the medical center was reportedly not workable because it "lacks isolation capacity for an individual."
The inmate was told to quarantine at the Sky Dancer Casino and Hotel, which has been closed to the public for weeks and had a wing designated to house people who have tested positive. The man reportedly visited the casino's pool and asked his friends to join him.
"As a result, the Tribe sought an emergency quarantine order," the release reads. Tribal court issued a temporary one while administrators work to set a hearing date.
Violating such an order could mean a prosecution for reckless endangerment. Turtle Mountain's tribal codes stipulate that creating "a physical circumstance or situation that creates a substantial risk of serious bodily injury or death to any other person" could mean 90 to 180 days in jail and a hefty fine, and up to a yearlong imprisonment and larger fine if "the circumstances created demonstrate an extreme indifference to the value of human life."
Turtle Mountain and other American Indian nations in North Dakota and beyond are often enacting tougher preventative measures than their counterparts in non-tribal communities. Indian Health Service staff recorded Turtle Mountain's first positive COVID-19 test in mid April, but a large-scale test last week uncovered no further cases.
Rolette County, which encompasses the Ojibwe band's land in northern North Dakota, has recorded 950 tests, four of which have come back positive. Two of those people who tested positive have since recovered, according to North Dakota Department of Health data.
"After the blanket testing a few weeks back, the Tribe stated that now is not the time to 'relax.' In fact it was time to fortify our precautionary measures and social distancing. We are in uncertain times, and this is another stark reminder that we are not immune," Turtle Mountain Chairman Jamie Azure wrote on Facebook Thursday, referring to the inmate's positive case.
Azure did not immediately return a Herald request for comment on Friday.