Testing sewage reveals correlation to COVID-19 prevalence in Grand Forks, East Grand Forks
The idea is that testing a community's sewage could be a rough-and-ready way of testing the entire community.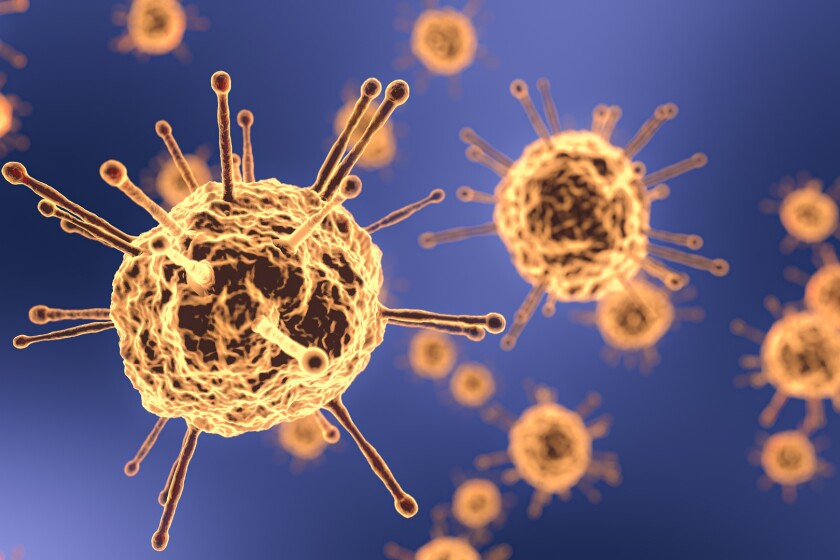 A monthslong state study indicates COVID-19 levels in Grand Forks and East Grand Forks' sewer water generally track with COVID-19 cases across the county.
Workers at Grand Forks' wastewater treatment plant, which also serves East Grand Forks, have been sending regular samples of the plant's intake to the North Dakota Department of Environmental Quality, which is working with researchers at a North Dakota State University microbiology lab. Staff there use a process that's fundamentally similar to the now-commonplace nasal swab tests to find the number of coronavirus genomes in each sample.
The result thus far? More COVID genomes in Grand Forks' sewers generally correlates with more active cases of COVID in Grand Forks County, as reported by the North Dakota Department of Health.
"Initially, we had hopes that this would be a predictive tool," Jim Uhlman, a state environmental engineer who's managing the wastewater testing program, told the Herald. "If we could find it in the wastewater, that would say that something's coming for the clinics."
The idea is that testing a community's sewage could be a rough-and-ready way of testing the entire community because people who are infected with COVID-19 can "shed" the virus in their feces, regardless of whether they're symptomatic or not, according to the U.S. Centers for Disease Control and Prevention. COVID levels in a community's sewage can be an important indicator of the disease's prevalence, independent of the number of people who seek testing or visit a doctor. And because sewage systems are often unique to a city or metropolitan area, testing wastewater can yield COVID metrics that are more granular than than the county-level ones that have become the standard during the pandemic.
Testing North Dakota wastewater for coronavirus was first proposed in March, when COVID tests on residents were relatively rare. Now they're broadly available in Grand Forks County and that, in turn, means the state wastewater data isn't as useful as it could be because testing can more easily measure active cases countywide.
"We haven't gone that far as to say that what we see will be this number of sick people. We're not there yet," Uhlman explained. "But we were hoping that it would be somewhat predictive on what might maybe happen. ... We're going to sit down and see if there's some statistical relevance to what we're seeing."
Ullman's guess is that if active cases decline and coronavirus levels in wastewater decline too, it could indicate that the virus is receding in a given community instead of merely fluctuating.
The graph below was presented to Grand Forks City Council members on Monday, Nov. 16. It compares the weekly average of COVID-19 cases in Grand Forks County, labelled "clinical" cases, and the virus' prevalence in Grand Forks and East Grand Forks' sewage before its cleaned by the cities' shared wastewater treatment plant: