Special advice for educating younger children at home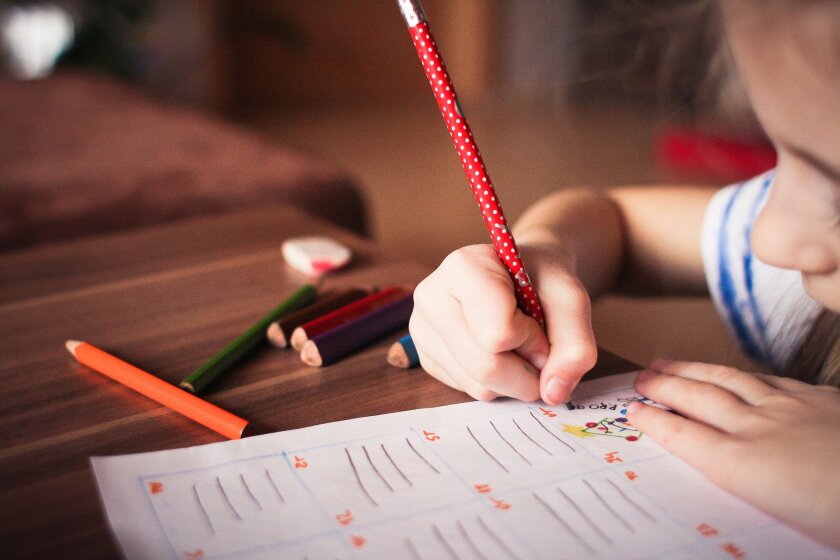 If you are a parent or guardian of a young child, here are some tips to keep in mind to enhance learning at home.
In these difficult times, the most important need to meet first is safety and connection for learning to occur. Taking extra time to offer opportunities for bonding and security through extra cuddles, shared reading, play and simply completing everyday activities together will set the stage for learning.

Use emotion words. Children know this is a different and perhaps difficult time. Your words matter. Using emotion words to describe your feelings as well as theirs offers a vocabulary for feelings. You can say "Mommy is sad" and explain the reason. Label the child's feelings, such as, "You seem mad … the blocks fell over before you were done stacking" so that young children begin to have words to share their feelings.

For math, younger children can find patterns, shapes, colors and more by using everyday items at home. Organizing, lining up objects and seeing how they are the same or different are great ways to get young minds thinking mathematically. Create a pattern of colors or objects and have your child complete the pattern. Once they catch on, have them create the next pattern. Use grocery items to add, subtract, multiply or divide; figure out how much time it would take to wash and dry a few loads of laundry; pretend you are going to paint the living room and calculate how much paint you'll need; draw a map of your neighborhood and figure out distances around buildings and blocks.

Build up kids' comprehension skills by asking them questions about what they are reading. Ask things like: Before we read the story, what do you think it is going to be about? What do you think will happen next in the story? How do you know? Tell me about this character. How are they the same or different from other characters? Draw a picture of a favorite part (scene) in this book, then talk about it. If you were a character in this book, who would you be? Why?
SOURCE: These tips are provided by the faculty members in the UND College of Education and Human Development.