SeaQuest, which seeks $1 million from Grand Forks, has had issues elsewhere
The company boasts hands-on interactions with exotic birds and sea animals as well as millions of dollars of cascading economic benefits, but it's also got a history of run-ins with state and federal regulators.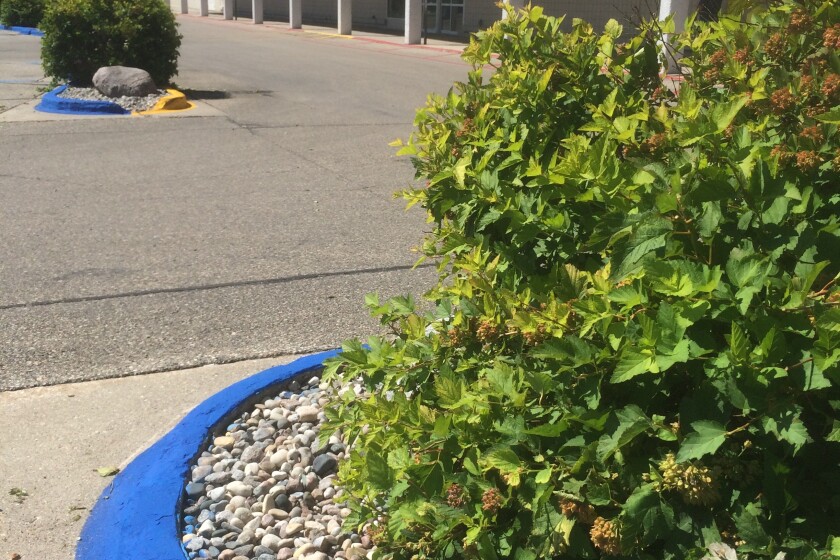 We are part of The Trust Project.
Grand Forks city leaders are considering paying an Idaho company $1 million to turn a now-empty Kmart building into an aquarium – but the company itself is dogged by allegations of mistreatment of animals and mismanagement.
City Council members on Monday informally directed city staff to pursue a grant agreement with SeaQuest, a Boise-based chain of aquariums that hopes to turn a 17,000-square-foot piece of the Grand Cities Mall into the company's 10th aquarium in the United States. The council is set to consider formalizing that direction on Monday, Aug. 2. A definitive vote on the public subsidy has not yet been set.
The company boasts hands-on interactions with exotic birds and sea animals as well as millions of dollars of cascading economic benefits, but it's also got a history of run-ins with state and federal regulators and was sued after failing to pay some of its debtors as recently as last year.
Thus far, Grand Forks' due diligence for the public subsidy has consisted of meetings with developers for the project and a trio of representatives from the company, including CEO Vincenzo "Vince" Covino, and some searches for reviews and other information on the internet. Mayor Brandon Bochenski said city administrators had not taken an in-depth look at the company's past problems.
"I think we want to get further along the line," he told the Herald.
Covino, Bochenski said, is scheduled to appear at the upcoming City Council meeting.
"If it doesn't go any further on Monday night," Bochenski said, "then ... we won't have to worry about that."
Covino did not return a Herald request for comment on Thursday. But his company, which has opened aquariums across the country in vacant mall storefronts, could be something like a cure for modern retail woes. Rather than offering a storeful of products that are often available more readily and more cheaply online, SeaQuest offers an experience: hands-on meetings with otters and sloths, snorkeling with stingrays, and "fishy kisses" – fish nibbling dead skin cells on customers' feet. Covino told Grand Forks City Council members on Monday that SeaQuest is "Amazon-proofing" economies.
But critics contend that experience comes with a cost. Activists decry SeaQuest's documented history of injuries to customers and animals alike at the company's aquariums, plus broader contentions of law-breaking and shady business practices. The company's aquariums have repeatedly been cited by the U.S. Department of Agriculture's Animal and Plant Health Inspection Service, as well as a handful of state-level regulators, and SeaQuest has been the target of litigation from animal rights proponents and some of its creditors.
Late last year, Seaquest agreed to quit development of a hoped-for location at a galleria in Fort Lauderdale, Fla., after local animal rights activists sued the city and the company for allegedly issuing a permit for the aquarium improperly and the mall's owners moved to evict SeaQuest for not paying at least three contractors.
Keystone-Florida Property Holdings Corp. sued SeaQuest Ft. Lauderdale LLC in Broward County Court on Aug. 18, 2020, alleging the $218,000 worth of construction liens put on the mall property by three contractors violated the company's lease for a 21,000-square-foot spot in the galleria previously occupied by a Lord & Taylor department store. A "lien" is a legal claim on a piece of property that can help creditors get their money back.
SeaQuest's lawyer claimed the company's registered agents didn't tell company staff about the eviction complaint, an assertion that the landlord's lawyers called "a red herring." The landlord's lawyers produced emails they argued showed SeaQuest staff acknowledging the company was in default and facing eviction.
The landlord dropped the lawsuit in February 2021, which could suggest an out-of-court settlement, and two of the three liens it mentioned in a default notice it sent to SeaQuest had been resolved as of this article's filing date. A few other construction liens on the same location not mentioned in the eviction suit were also filed and later resolved around that same time.
Not quite two months earlier, SeaQuest agreed not to pursue the Fort Lauderdale location as part of an agreement with a host of animal rights activists who sued the company and the city's government, arguing that city leaders there had improperly issued a permit for the aquarium.
PETA, the Animal Rights Foundation of Florida and a local business owner and activist named Ana Campos sued the city on March 6, 2019. Their suit argued in part that the city misclassified the proposed SeaQuest location as a "museum" and did not properly account for the pressure the aquarium would put on municipal water systems.
article7134371.ece POLL: Do you think the city should pay $1 million to Seaquest? Do you think the city should pay $1 million to Seaquest? Yes No Undecided
'We will not stop trying'
Fort Lauderdale is a cautionary tale for Grand Forks, according to Michelle Sinnott, the associate director of captive animal law enforcement for PETA. The Florida city "bent over backwards" to accommodate SeaQuest, she said, and the company ultimately abandoned its project there amid the lawsuit, of which PETA was a part, and the eviction proceedings.
"If Grand Forks wants to avoid history repeating itself here," Sinnot told the Herald, "it should quickly close the door on SeaQuest."
She was vague when asked if that meant PETA was considering a lawsuit involving the proposed Grand Forks aquarium.
"I can't tell you what my client has in store," Sinnott said. "But I will say PETA has successfully closed the door on two attempts by SeaQuest thus far – one in New York, one in Fort Lauderdale – and we will not stop trying to stop this company."