Public invited to comment as Grand Forks Police Department up for reaccreditation
The Grand Forks Police Department will be assessed June 21-23 by team members from CALEA, an international law enforcement agency accreditation agency. Members of the public will be invited to a public forum to offer their own feedback to CALEA team members Tuesday afternoon, June 22.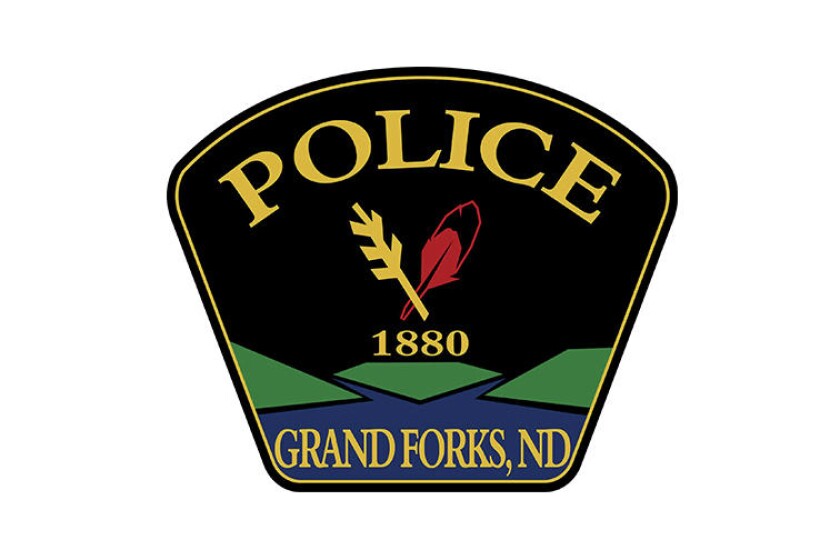 We are part of The Trust Project.
The Grand Forks Police Department will undergo an assessment next week, June 21-23, in order to maintain its accreditation. Representatives from CALEA, the Commission on Accreditation for Law Enforcement Agencies, will spend the first half of the week virtually touring the police department, vetting GFPD's policies and procedures, and hearing from members from the community on GFPD's performance in Grand Forks.
The assessment process also will provide opportunity for public comment on the GFPD's performance. Members of the community will be invited to attend a public forum with CALEA representatives Tuesday; they also can call in and leave their comments ahead of the meeting.
CALEA assesses GFPD once every four years. GFPD is one of three law enforcement agencies in North Dakota to maintain a CALEA accreditation, along with North Dakota Highway Patrol and the Bismarck Police Department.
Commissioners evaluating GFPD could consist of a mixture of law enforcement officials and other industry experts, including business leaders, political leaders, members of the judiciary or academia, and anyone else recognized as having insights into what role law enforcement should serve in contemporary culture, GFPD Lt. Derik Zimmel said.
"The commission is always changing the standards to reflect current societal expectations and in that regard, it's a very dynamic process," Zimmel said.
GFPD has asked commissioners to look at five areas of the department's performance in particular: its response to community mental health issues, its community engagement, response to employee wellness, media relations and interagency collaboration. All five have to do with building relationships with the community, Zimmel said, which has been a concerted effort within the department in recent years.
CALEA commissioners will interview nearly 40 members of the community who can speak to GFPD's performance in these and other areas, Zimmel said. Interviewees include prosecutors; law enforcement officials from other local agencies; representatives from print, TV and radio news media; local mental health providers; city employees; school district employees and others.
Anyone not being formerly interviewed by CALEA will have the chance to share their thoughts with commissioners in a forum at 3 p.m. Tuesday, June 22, in room A-102 of Grand Forks City Hall. Participants will have the option of joining the meeting virtually via Zoom, and should contact the police department for call-in information.
Community members who wish to leave comments outside of the meeting can do so by calling 701-746-2707 between 3 and 4 p.m. Monday, June 21, or between 11 a.m. and noon Tuesday, June 22. Calls must be limited to 10 minutes and must directly address GFPD's compliance with CALEA standards, and will be transferred directly to CALEA assessment team members to receive comments. CALEA team members can also be reached via email at calea@calea.org.
A copy of CALEA standards is available for the public to view at the GFPD station, 122 S. Fifth St. Zimmel is available to answer additional questions about CALEA standards, and can be reached at 701-787-8184.
GFPD command staff will receive immediate feedback from CALEA team members Wednesday morning, June 23, at the end of the assessment. A more formal hearing to go over GFPD's assessment results will be held the CALEA conference in November, when GFPD officials will be expected to appear before commissioners to answer questions before commissioners decide whether to grant four more years of accreditation to GFPD.