Over 20 South Dakota school districts hold excess cash, says new state report
The School Finance Accountability Board will waive penalties on school districts sitting on cash reserves until 2023, as federal coronavirus aid has left some schools with higher-than-normal rainy day funds. The report comes months after a similar report was sent to legislators documenting that South Dakota has slipped to 50th in teacher pay.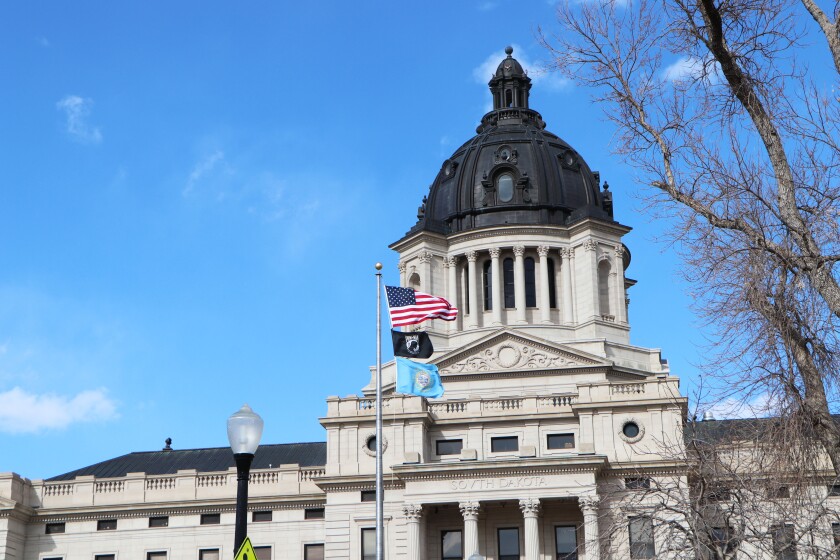 PIERRE, S.D. — Nearly two dozen South Dakota school districts are sitting on more cash than would normally be allowable under state law, even as the state has plummeted once again to 50th in the nation for teacher pay.
No penalties will be imposed, however, as a state board provided blanket waivers for schools that grow cash reserves until 2023, as federal pandemic funds flow through the state.
The School Finance Accountability Board , a creation of statute under Gov. Dennis Daugaard to monitor boosting the state's legacy of low teacher pay , approved a report from the Department of Education at its last biannual meeting on Monday, Nov. 29 , identifying that fully 21 schools, largely rural, are in excess of allowable cash reserve thresholds.
The districts include Mount Vernon, Hoven, Irene-Wakonda, and White Lake, among other districts. The capital city's district, Pierre, also counted a cash reserve one month that amounted to 25.5% of its total expenditures, a full half-a-percent higher than the state-allowed percentage.
In a normal year, such districts would need to apply for a waiver, which can be given as "the result of special circumstances," according to state statute. The board can even impose a penalty. But earlier this year, the SFAB approved a blanket waiver for all districts as three separate tranches of federal funding came into the state from Washington, D.C., to aid with costs associated with the coronavirus.
"These waivers were based on schools receiving the excessive amount of federal [dollars]," Cody Stoeser, a DOE's director of the Division of Finance and Management, told the board on Monday.
As a result of the Coronavirus Relief Funds, for example, schools across South Dakota received roughly $500 per student. Another $50 million has been sent to the state's 150-or-so school districts on a per-pupil basis through the CARES Act and the American Rescue Plan.
Still, the cash reserve numbers come just as South Dakota has dropped to 50th in the nation in teacher pay, trailing only Mississippi.
In April, the National Education Association reported that South Dakota had returned to 50th in teacher pay on a list of states and the District of Columbia. On average, according to the Department of Education, South Dakota teachers are paid $49,577. When including benefits, educators' compensation package tallies $64,271 -- a roughly 6% boost since 2017.
That threshold had represented a success story, said a teacher compensation report sent to the Legislature in September. In 2016, Daugaard signed three bills produced by a so-called Blue Ribbon Task Force to boost teacher pay that had rattled near the nation's bottom for decades. The legislation levied a half-cent sales tax and established the SFAB.
In September, DOE's Teacher Compensation Review Board sent a report to lawmakers documenting that South Dakota's teacher pay had slipped to 50th after other states made "notable" investments in salary.
"In recent years," says the report, "the number of applicants for open positions have been in the single digits for districts of all sizes and locations."
Of note, a penalty against schools that see teacher pay dip below 2017 levels sunsets after 2021.
In the report accompanying Monday's meeting, DOE also provided granular data comparing school districts' teacher pay and compensation across the state.
While pay is relatively high in the state's largest school district, Sioux Falls ($53,092) as well as on the Pine Ridge and Cheyenne River Indian reservations ($59,060 and $56,980, respectively). Pay still hangs below average in small, rural communities, such as Big Stone City ($41,836) and Rutland, whose 21.34 full-time-equivalent staff members receive an average of $38,398.