Woman accused of killing roommate 15 years ago told ex she 'did it,' court docs allege
Nichole Rice faces a maximum penalty of life in prison without parole if convicted of killing Anita Knutson in 2007.
We are part of The Trust Project.
MINOT, N.D. — A woman accused of killing her roommate 15 years ago reportedly fought with the victim, telling her once that she was "going to get" the victim out of their apartment, according to court documents.
Nichole Erin Rice, 34, appeared Thursday afternoon in Ward County District Court on a Class AA felony charge in connection to the 2007 death of her 18-year-old roommate, Anita Knutson. If convicted, Rice faces a maximum sentence of life in prison without parole.
Judge Richard Hagar set Rice's bond at $120,000 cash or $250,000 for a surety bond. Rice's father, Kevin Thomas, paid $120,000 with a check to bail her out of jail, according to court documents.
The Ward County Jail said Rice was still in custody as of early Thursday evening, but she was expected to be released soon.
A message left for Rice's attorney, Philip Becher, was not returned Thursday. Reached by phone, Rice's father declined to comment.
Knutson, who was a Minot State University student, was found dead June 4, 2007, face down in her bed at her and Rice's northwest Minot apartment. She was covered with a robe and had two stab wounds that caused her to bleed to death, according to a criminal complaint filed against Rice.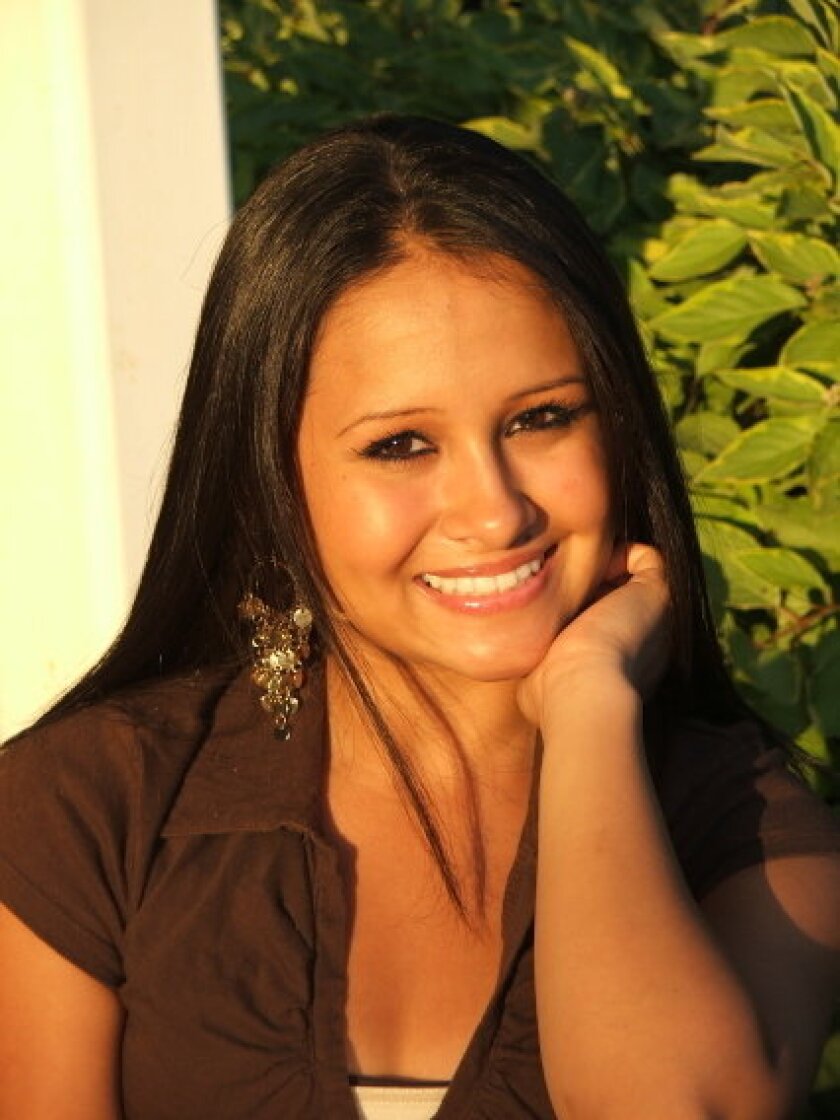 A pocket knife with dried blood on it was found near the bedroom window, court documents said. Prosecutors suspect Knutson was killed either June 2 or June 3, 2007, according to the complaint.
A landlady had to unlock the door to enter the apartment when she, a maintenance worker and Knutson's father saw Knutson lying on her bed through an open window, according to court documents. Police said a cut window screen may have been staged to make it appear the killing was a break-in. Nothing of value was taken from the room, the complaint said.
Items near the window were not disturbed, suggesting the window was not used to enter the apartment, according to the complaint.
Police didn't name a suspect until Wednesday. Minot Police Chief John Klug said Rice was never ruled out as a suspect and remained a person of interest during the investigation.
However, they didn't have enough evidence to arrest her, Klug said.
Earlier this month, Rice's ex-boyfriend told police that Rice got "belligerently drunk" in 2008 or 2009 and admitted to killing Knutson, according to court documents. People at a gathering Rice attended were discussing who killed Knutson, and later that night, as she was getting into bed with her then-boyfriend, she said she "did it," court documents alleged.
Rice, previously known as Nichole Thomas, was not at the apartment when Knutson was found. She told police she was with her parents at their home in Velva, North Dakota, over the weekend Knutson was killed, but statements from her and family members were inconsistent, the complaint said.
One witness told police Rice was at a bar in Ruso, North Dakota, about 40 miles south of Minot, from the night of June 2, 2007, until early June 3, 2007, the complaint said. Rice told the witness she went back to her apartment to get some clothes after leaving Ruso, the complaint said.
"Witness 1 said that Nichole told her details about the scene that would not have been known to Nichole or anyone outside of the investigation," the complaint said.
Several people told police there was a lot of tension between the reportedly hot-tempered Rice and Knutson, who was known for being kind and friendly, court documents said. One person heard Rice tell Knutson, "One way or another, I'm going to get you out of this house," the complaint said. Another person told investigators that Rice called her roommate derogatory terms, according to court documents.
Rice told police she never complained about Knutson and they were best friends, court documents said.
Knutson's mother, Sharon Knutson, was reached by The Forum on Thursday at her home in Butte, North Dakota. When asked about the arrest, she had one comment before ending the call.
"It's good in one way, but it's making everything come back again," Knutson said.