ND Senate passes bill seeking to bar foreign governments from buying ag land in state
The bill already passed the House in a 93-0 vote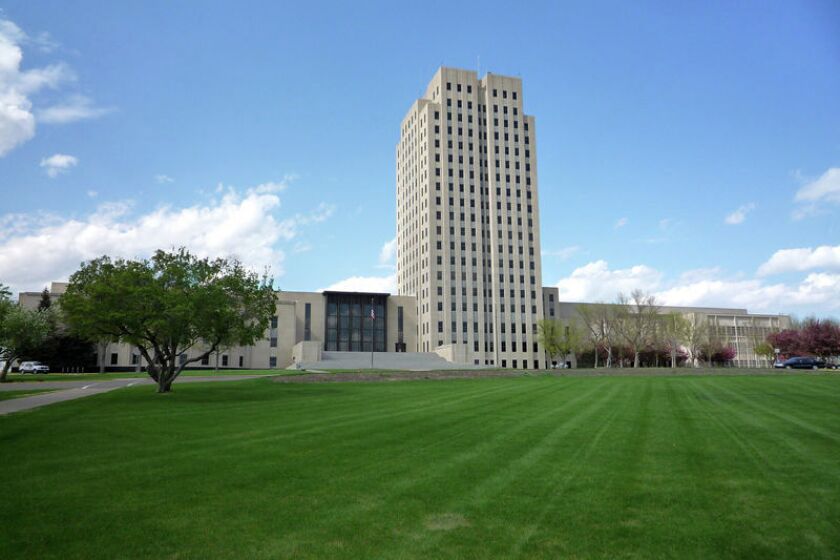 BISMARCK — A bill seeking to bar foreign governments and businesses they control from purchasing, acquiring or holding any interest in agricultural land in North Dakota has passed the state Senate in a 47-0 vote.
If it becomes law, legislation in House Bill 1135 would not affect land held by a foreign government before July 1, 2023. The bill already passed the House in a 93-0 vote. On March 30, the bill received a 6-0 "do pass" recommendation from the Senate Energy and Natural Resources Committee.
Before the final vote, an amendment to the bill was passed so the prohibition on ownership of agricultural land wouldn't apply to land that is used for "agriculture research and development or experimental purposes, including testing, developing or producing crop production inputs, including seed, fertilizer, pesticides, soil amendments, plants or biologicals."
Another amendment to the bill makes an exception for the acquisition of agricultural land or an interest in agricultural land that is located within the state and is not more than 160 acres.
Other amendments that have been made to the bill since it was introduced provide that "foreign governmental interest in agricultural land" includes the purchase, acquisition or possession of any absolute or qualified ownership of land by a foreign government, but does not include a leasehold interest.
A "foreign government," as listed in the bill, doesn't include the government of the United States or its states, territories or possessions or the government of Canada or its provinces or territories.
Additional bills related to foreign entities acquiring or investing in agricultural land in the state have also made their way through the Legislature, though not all have survived.
House Bill 1356, which sought to create a state agricultural foreign investment review board, failed 90-3.
House Bill 1503, which sought to prohibit foreign ownership of real property in North Dakota, passed the House 93-0 on Feb. 21, but failed 45-2 during a Senate floor vote on March 20 because the bill is similar to Senate Bill 2371 , which focuses on foreign adversaries and would prohibit county commissions and city councils from establishing development agreements with entities deemed "foreign adversaries" of the United States.
Several of the bills come in the wake of the now-abandoned Fufeng corn mill project in Grand Forks. Rep. Larry Klemin, R-Bismarck, the sponsor of House Bill 1135, told Forum News Service in a previous interview that he decided to sponsor the bill after several constituents raised concerns about Fufeng's Chinese ties.
Similarly, Sen. Bob Paulson, R-Minot, who introduced Senate Bill 2371, said the bill was prompted by the Fufeng project.
After a year of discussing the project and working to move it forward, the City Council voted against continuing with the Fufeng proposal after the Air Force declared it a threat to national security.
The Department of the U.S. Air Force made its declaration in January.
Senate Bill 2371 is still making its way through the Legislature is being heard in the House Agriculture Committee.