Despite returning money last month, state says millions remain for strained renters
In returning the money, the state was following federal guidelines that dictated when the money should have been spent.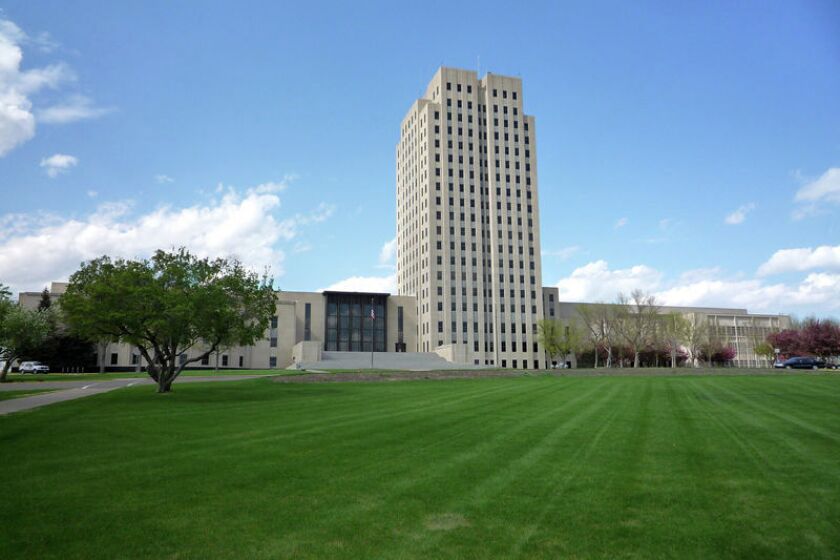 We are part of The Trust Project.
GRAND FORKS — After having returned nearly $150 million in federal funds for the state's Rent Help program, administrators say plenty of money remains to help thousands of tenants stay current on their rent over the next few years.
According to Jessica Thomasson, executive policy director for family stability and community inclusion at the North Dakota Department of Human Services, the state returned $149 million in emergency rental assistance to the U.S. Treasury at the end of December 2021. In returning that money, Thomasson said the state was following federal guidelines that dictated when the money should have been spent.
"Treasury is requiring states to return funds based on obligation and expenditure milestones and is reallocating those funds to states with unmet funding needs," Thomasson said. "It is not voluntary."
In 2021, North Dakota received $352 million for emergency rental assistance. The assistance came in two batches called "ERA1" — which brought in $200 million — and "ERA2," which added another $152 million. Guidelines for ERA1 required states to obligate at least 65% of the funds by Sept. 30, 2021. The remainder of the ERA1 funds, about $51 million, combined with the ERA 2 funds leave the state with more than $200 million in rental assistance. The latter program has been authorized through 2024.
In June 2021, the North Dakota Department of Human Services contracted with several housing agencies across the state to act as program counselors. Terry Hanson, director of the Grand Forks Housing Authority, said the program had "unnecessary barriers" for awarding the funds, such as getting applicants to show how they had been impacted by the pandemic. The federal requirement to show pandemic-wrought impact applies only to the ERA1 funds, but no such string is attached to ERA2.
Another issue was the clunky roll out of a new online application portal from the state's existing portal, which Thomasson said was inadequate for the task of handling large numbers of applications. Some application counselors said approval for assistance was taking too long, to the point that some landlords decided not to wait for payment and evicted tenants. Other applications appear to have gotten lost. Thomasson acknowledged the backlog of applications, some of which took more than a month to process and approve.
"When you launch a new system there is a transition period for staff, partners and customers to learn how to use the new system," Thomasson said. "We continue to make enhancements as the system matures."
Dozens of companies responded to a state request for proposal to build the new portal. In August 2021 the state awarded a $2.8 million contract to tax, consulting and audit giant Deloitte. The contract was paid for out of the pot of ERA1 funds, which is allowed under the program.
The company set up the application portal in October that year, and it went into use in early November. Problems cropped up shortly thereafter, but Thomasson said improvements in application times have been made recently. She did not elaborate on the nature of the problems of the application portal.
"North Dakota has improved its processing time and is making progress on the backlog (of applications)," she said. "We have also seen call center responsiveness improve. Critical cases receive priority, and the system reprioritizes applications daily. The department approves applications daily and pays twice each week. The status of hundreds of applications changes every day."
Heather Steffl, a public information officer with the Department of Humans Services, said much the same and added that temporary staff are being used to support the program. In total, 19 staff members work on processing applications and nine additional positions are being advertised.
A long wait to spend some assistance funds
Congress approved the emergency rental assistance program at the end of December 2020. ERA1 funds arrived in North Dakota in January 2021, but they could not be spent until a bill to allocate them wound its way through the state Legislature. That bill was sent to Gov. Doug Burgum on April 21, which he then signed. ERA1 funds were then sent out to landlords in June, leaving little time to meet the federal expenditure guidelines by the end of September 2021.
According to Brady Larson, legislative budget analyst and auditor, the gap in getting the funds to approving their use was just the legislative process playing itself out.
"I guess the reason why it took so long is it just went through normal legislative process like any other bill," he said.
Legislators did speed up the process of using those funds by attaching an emergency clause to the bill, Larson said. Normally, legislative appropriations don't take effect until July 1. The clause allowed their earlier use.
But the gap in getting the ERA funds, OK'ing them and actually spending them doesn't mean the state was without help for renters, Thomasson said. Prior to the Rent Help Program the state had a program called Rent Bridge, which used other funding sources such as CARES Act dollars to help renters.
Between May 2020 – before the ERA program – and December 2021, more than $18 million was spent on rental and utility support to 1,700 housing and utility providers on behalf of 4,000 North Dakota renters, Steffl said.
Nuts and bolts of the program
According to Thomasson, ERA 1 and 2 funds are being kept in the Bank of North Dakota, in interest bearing accounts. The interest on those accounts is being deposited in the state's general fund. Thomasson said she did not know how much interest the account has generated.
More information about the program, according to Thomasson:

More than 11,000 users are registered in the new system.
More than 4,300 households have submitted a completed application or recertification in the new system since Oct. 15. (3,399 new applications, 971 recertifications)
More than 50% of participating renter households are households with children.
The average amount of temporary housing stability assistance provided to participating households per month is $600
Approximately 250 new applications are submitted weekly, including both new applications and recertifications – people need to recertify for assistance every three months.
Letters of commitment have been issued to 426 households experiencing homelessness. These letters guarantee payment of rent and utilities for 12 months, as a way to help an individual successfully secure stable housing.
Approximately 5% of completed applications are denied. Common reasons include having a residence outside of the state, being a homeowner and not a renter, or being over the federally established income threshold.
ND Rent Help has received applications from renters in all of North Dakota's 53 counties.
Information about the state Rent Help program can be found online at ndhousingstability.servicenowservices.com/nd_rent_help, or by calling 701-328-1907. The list of application counselors can also be found on the program's website.