North Dakota's Democratic Party pushes for criminal probe into deleted email accounts
Email records released Monday, July 18, by North Dakota Attorney General Drew Wrigley reveal that Liz Brocker, the office's longtime spokeswoman and assistant, asked an information technology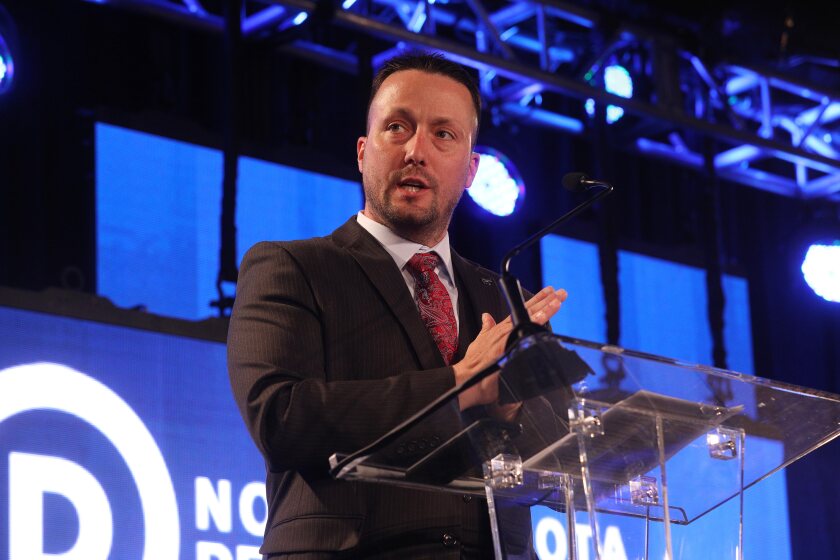 We are part of The Trust Project.
BISMARCK — Democratic-NPL Party Chairman Pat Hart has called for a criminal investigation into the elimination of email accounts belonging to former Attorney General Wayne Stenehjem and former Deputy Attorney General Troy Seibel.
Email records released Monday, July 18, by current Attorney General Drew Wrigley reveal that Liz Brocker, the office's longtime spokeswoman and assistant, asked an information technology employee to delete Stenehjem's email account a day after his death.
Stenehjem's account was wiped on Jan. 31, three days after his death. Brocker noted in an email that Seibel had approved the action.
Brocker resigned her post Friday. She has not responded to multiple requests for comment.
Wrigley took office in February, and Seibel's account was eliminated in May, two months after his resignation. Wrigley said Seibel's account was deleted without Wrigley's authorization.
Seibel told Forum News Service last week he does not recall having any conversation about Stenehjem's email account after the attorney general died.
In a list of demands released Tuesday, Hart called on Wrigley to:

Refer his findings to the Burleigh County State's Attorney's Office for criminal investigation and possible charges.
Hire an outside firm to attempt to recover deleted emails.
Investigate whether Stenehjem and Seibel were hoping to obscure something from the public.
Hart also said Brocker and Seibel should testify before two interim legislative committees that are investigating a $1.8 million budget overrun accrued by the office under Stenehjem.
The deleted email accounts came to light in response to Forum News Service's records request about the budget overrun, which Wrigley made public in June.
Hart railed against Brocker, who he referred to as "Liz Blocker" in a statement Monday, saying her "blatant disregard for transparency is beyond unacceptable."
"These are people that know better," Hart said. "They knew what they were doing, and they did it anyway. What else is being covered up?"
Wrigley did not immediately respond to a request for comment Tuesday, but he has stated several times that the deletion of the email accounts did not violate state law or any internal rule because there were no pending records requests asking for the emails.
A Democratic-NPL spokeswoman did not immediately clarify what Hart viewed as evidence of a criminal violation.
State IT employees have deemed the contents of the deleted accounts irretrievable, though some emails still exist in the inboxes of other state employees who received them and in a file on Seibel's old laptop.
Wrigley has also said he doesn't believe "nefarious intent" compelled Brocker, who he has not directly named as the deleter of the accounts.